I'm a big fan of Oreo Cheesecake and this recipe just might be my new favorite! If you're an Oreo cheesecake lover too, you can also try this Ultimate Oreo Cheesecake recipe, this No-egg Oreo Cheesecake, or these Mini Oreo Cheesecakes.Beyond delicious and so easy to make!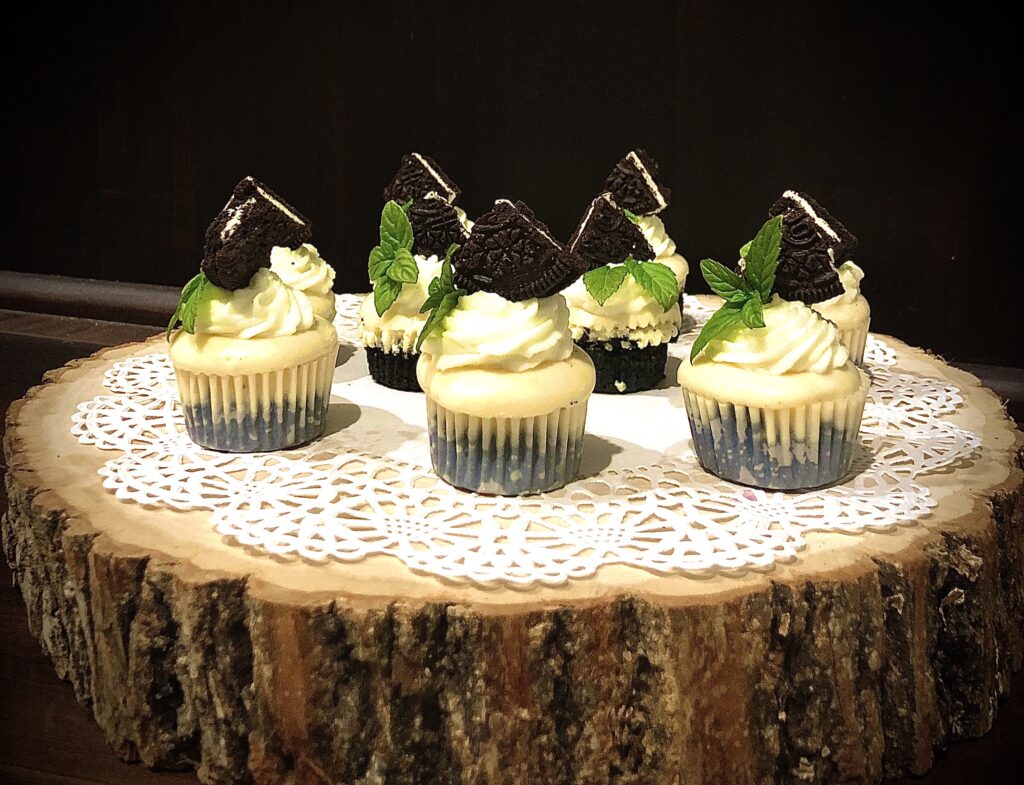 Ingredients
For the Oreo Base
8-10 Oreo cookies
 ¼ cup butter, melted
For the cheesecake mix
¾ cup  softened cream cheese
¼ cup  heavy cream
½ cup  sweetened condensed milk
1 teaspoons vanilla extract
1 tablespoons corn flour
For the whipped cream
½ cup cream
2 tablespoon sugar
Instructions
Line the cupcake pan with cupcake liners.
crushed biscuits in a food processor.
Combine crushed oreo biscuits and melted butter in a mixing bowl.
Transfer the biscuit mixture into the cupcake pan and press it down into the base of each cupcake mould.
Refrigerate the crust for 10 minutes.
Preheat the oven at 170 degrees.
For the filling, whip together the cream cheese and heavy cream, using either an electric mixer or a hand whisk, until the mixture is smooth.
Add sweetened condensed milk, vanilla extract and corn flour, mix till everything is well combined.
Pour this mixture over the cooled crust and gently tap to remove any air bubbles.
Place the cupcake tray in a deeper tray filled with hot water upto one inch, to create a water bath. This will prevent cheesecake from cracking.
Bake the cheesecake at 160C for 30-40 minutes or until the filing starts to set. The centre might seem wobbly but it will continue to cook as the cheesecake cools.
Once the cheesecake is baked, allow it to come to room temperature.
Refrigerate the cheesecake for at least two hours or preferably overnight before unmolding.
Decorate with oreos and whipped cream.
How to make whipped cream
1.Using a hand mixer whip the heavy cream, sugar on medium-high speed until medium peaks form, about 3-4 minutes.
2.Use immediately or cover tightly and chill in the refrigerator for up to 24 hours.