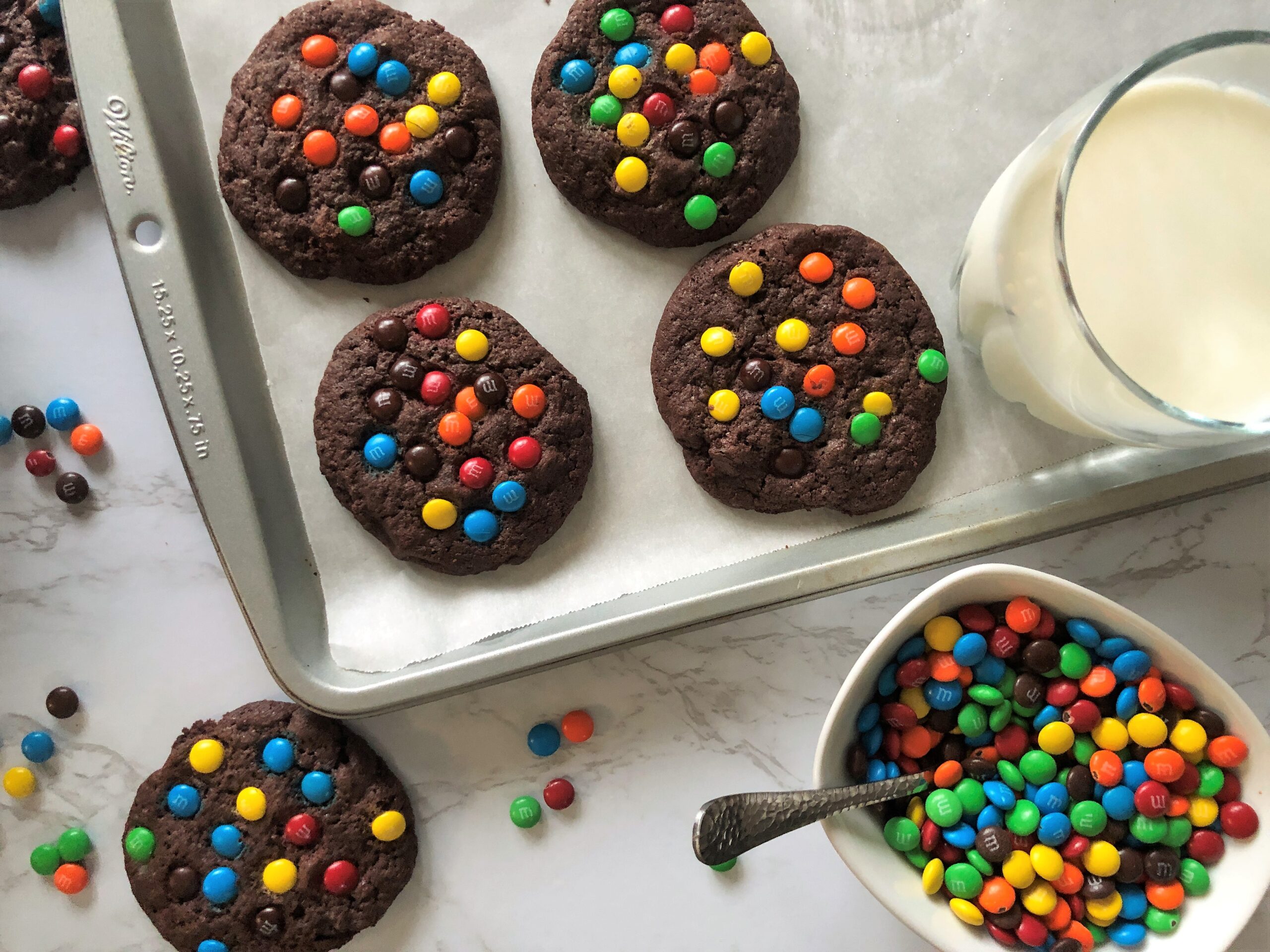 Loaded with chocolate chips and M&M, these crispy Eggless M&M Cookies are a breeze to make at home. A simple cookie fancied up with candies like M&M, Gems or whatever your heart desires! It had been my long time wish to bake these colorful cookies. Finally made it last week and they turned out absolutely great, just the way I wished a perfect cookie to be. I did not even get a chance to store them. All were gone within minutes of taking them from the oven.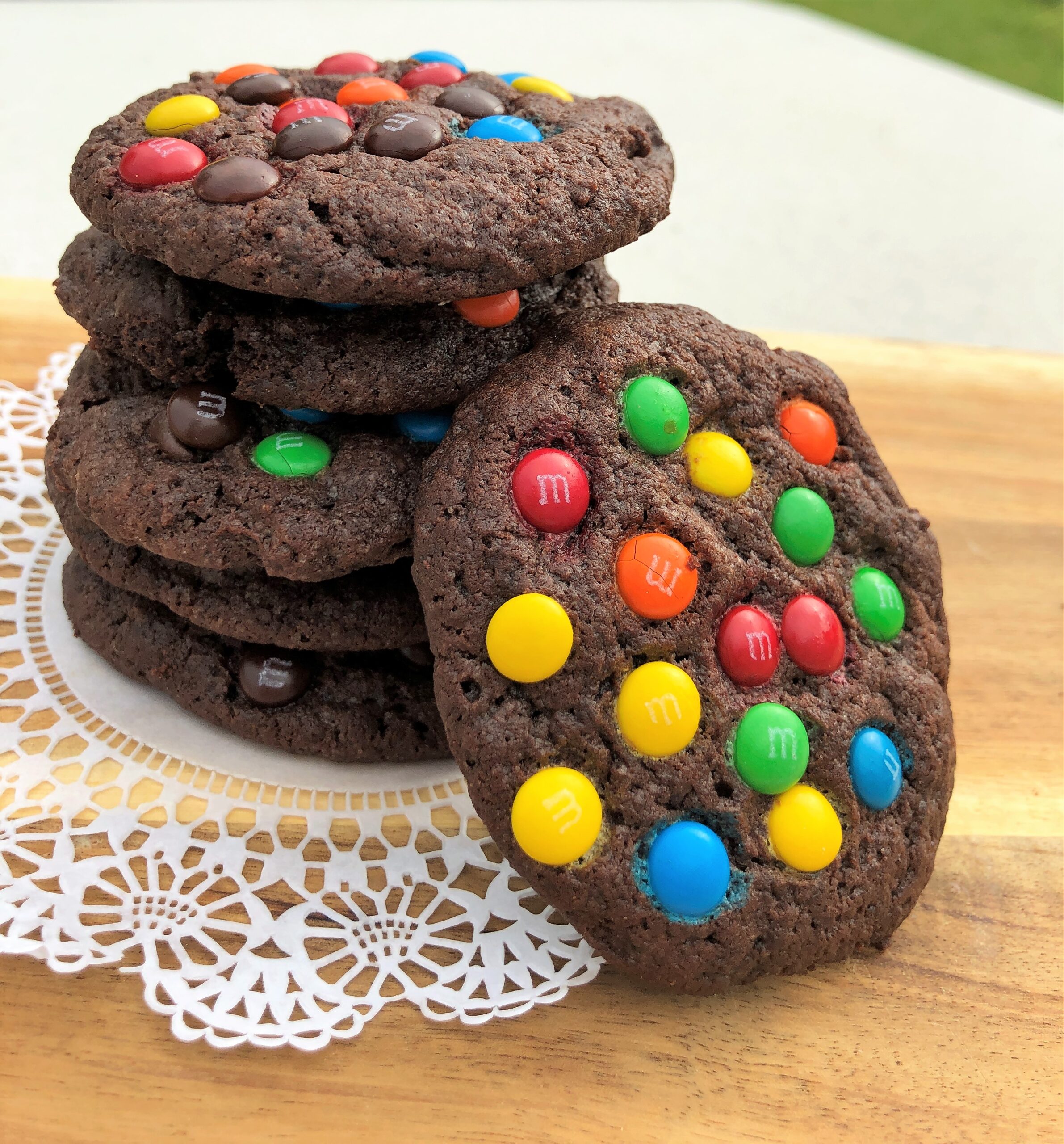 Ingredients
½ cup Butter
½ cup sugar
1 tsp vanilla
1 cup all purpose flour (maida)
½ tsp baking soda
A pinch of salt
¼ cup cocoa powder
1 tbsp corn flour
¼ cup milk
¼ cup chocolate chips
¼ cup M&M (Mini)
Instructions
In a medium size bowl, add in butter and sugar. Mix this really well till the mixture becomes slightly light and fluffy.
Add in vanilla extract and combine all three things together.
To the same bowl, Sieve in all the dry ingredients. This includes flour, cocoa powder, baking soda, and corn flour. Mix this well and your cookie dough will reach a coarse consistency.
To this, add in the milk and bring everything together.
Once the cookie dough is ready, let it rest in the refrigerator for 30 minutes.
While the cookie dough is resting, preheat your oven to to 350°F.
Line baking sheets with parchment paper or silicone baking mat.
Once rested, use a medium sized ice cream scoop to out even sized portions of cookie dough and place them on a baking sheet.
Flatten the dough balls a little and top them with M&Ms.
Bake the cookies for 12-15 minutes. Once the cookies are out of the oven, let them cool completely.