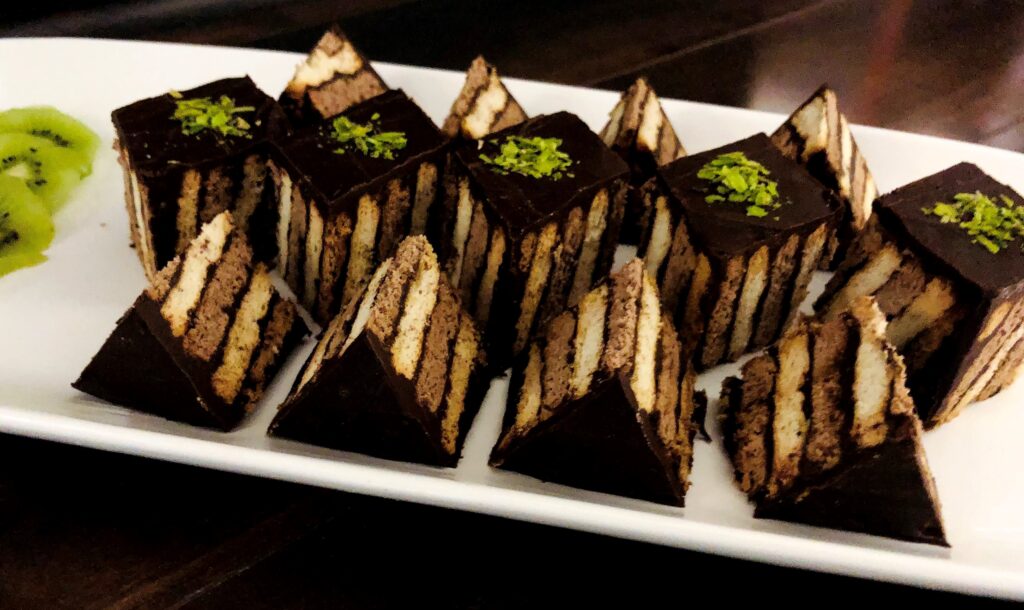 Chocolate Layer Biscuit Cake is an incredibly easy to make yet yummy chocolate snack. Biscuits dipped in a coffee mix and coated with chocolate. It is a simple and quick no bake egg less biscuit cake recipe. And a comfort food for sweet tooth. Kids are gonna love this. It's a No-Bake/Without Oven Recipe.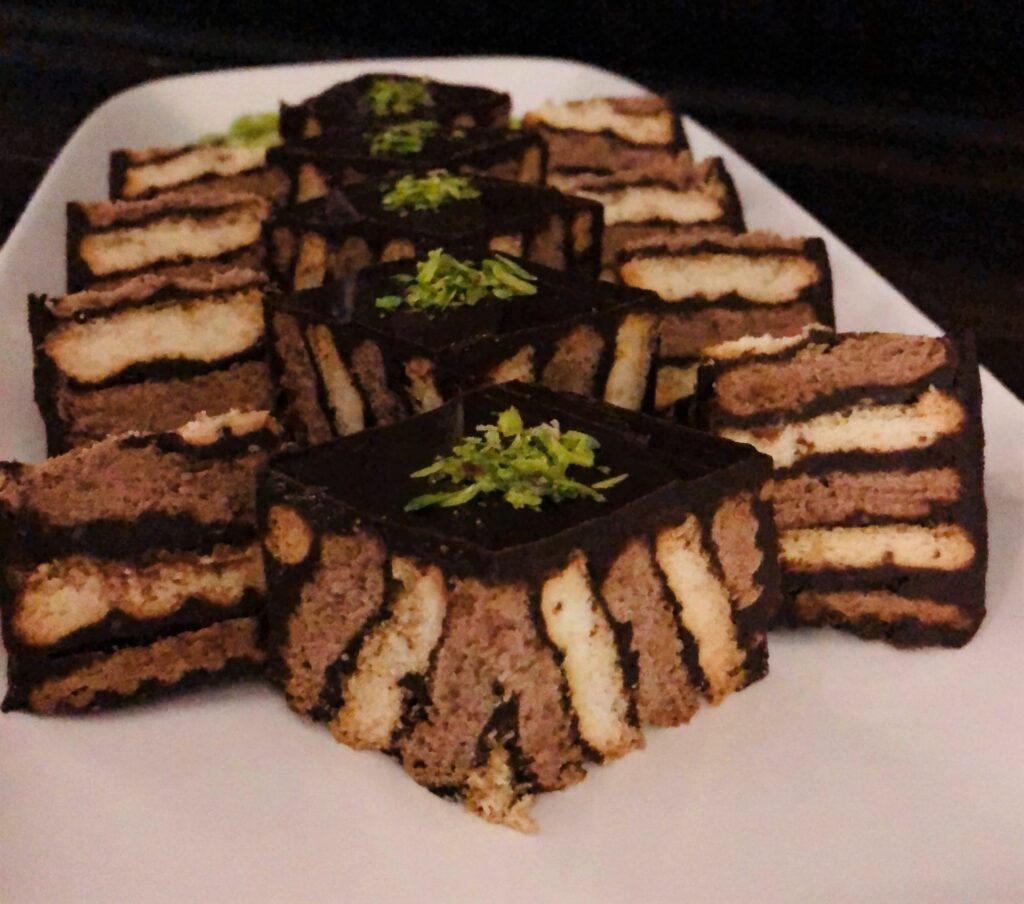 INGREDIENTS
2 pack Biscuit (I used vanilla and chocolate flavor)
CHOCOLATE PASTE

3 tbsp Cocoa Powder
4 tbsp Powdered Sugar
4 tbsp Melted Unsalted Butter/Ghee

COFFEE MIX

1 tsp Coffee
½ cup Water (or Milk)

CHOCOLATE GANACHE

1 cup semisweet chocolate chip
3 tablespoon heavy cream
1 tablespoon butter
Instructions
1. Mix ingredients listed under the Chocolate Paste.
2. Mix ingredients listed under Coffee mix.
3. Dip alternating flavor biscuits in the Coffee Mix. Spread Chocolate Paste over it.
4. Repeat for all biscuits and stack them side by side.
5.Cover the whole biscuit stack with chocolate ganache uniformly.
6.Cover with aluminium foil and keep in the fridge for 2 hrs.
7.Cut it into slices.
How to make chocolate Ganache
Bring a medium pot filled a halfway with water to a boil. Place a heatproof bowl that's just big enough to sit on top of the pot and add your chocolate chips cover the bowl and let it sit for 5 minutes.
Add melted butter. Mix well. Microwave cream for 30 sec. Add warm cream to chocolate chip mix very well.