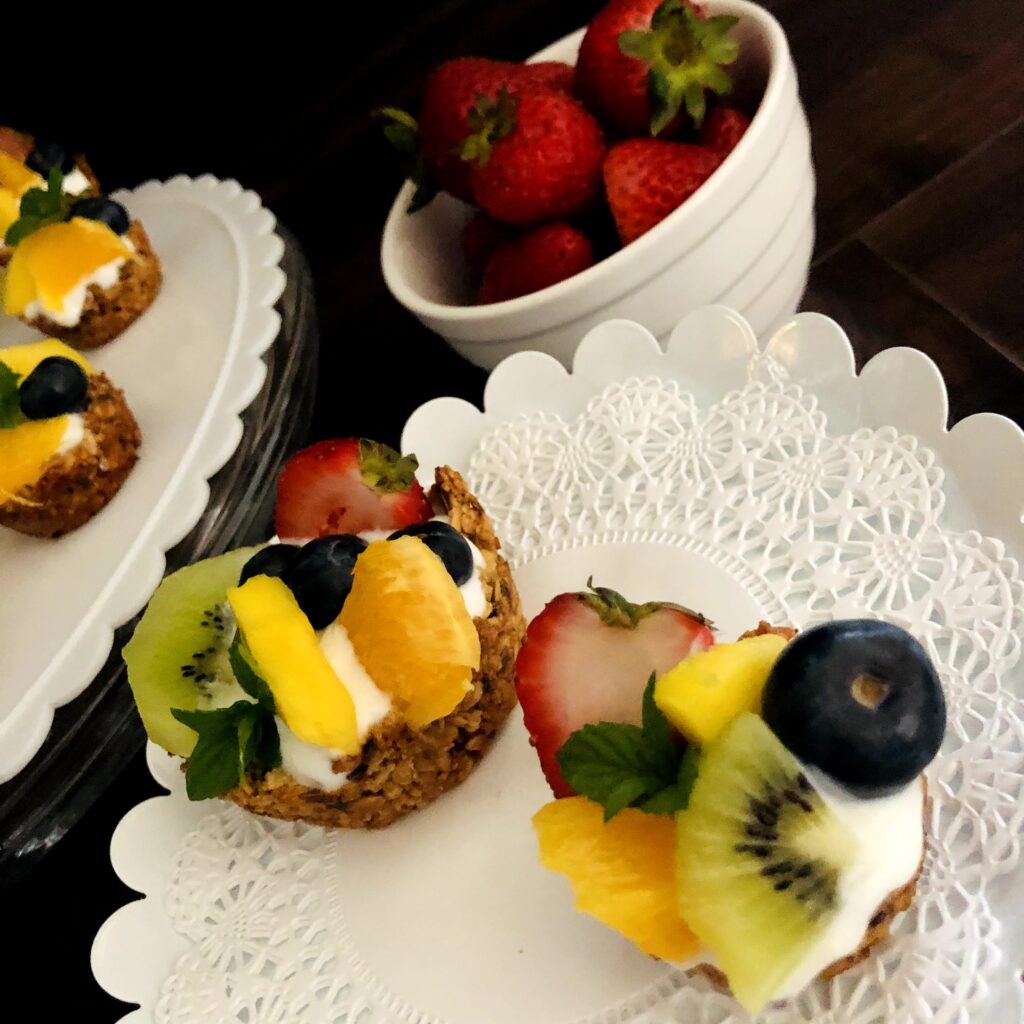 Delicious crispy granola is baked to create these adorable Mini Granola Tart Cups! Granola Fruit Tarts can be served for breakfast, appetizer or kids birthday party. Fill them with vanilla yogurt and topped with your favorite fresh fruit.They're so cute and delicious!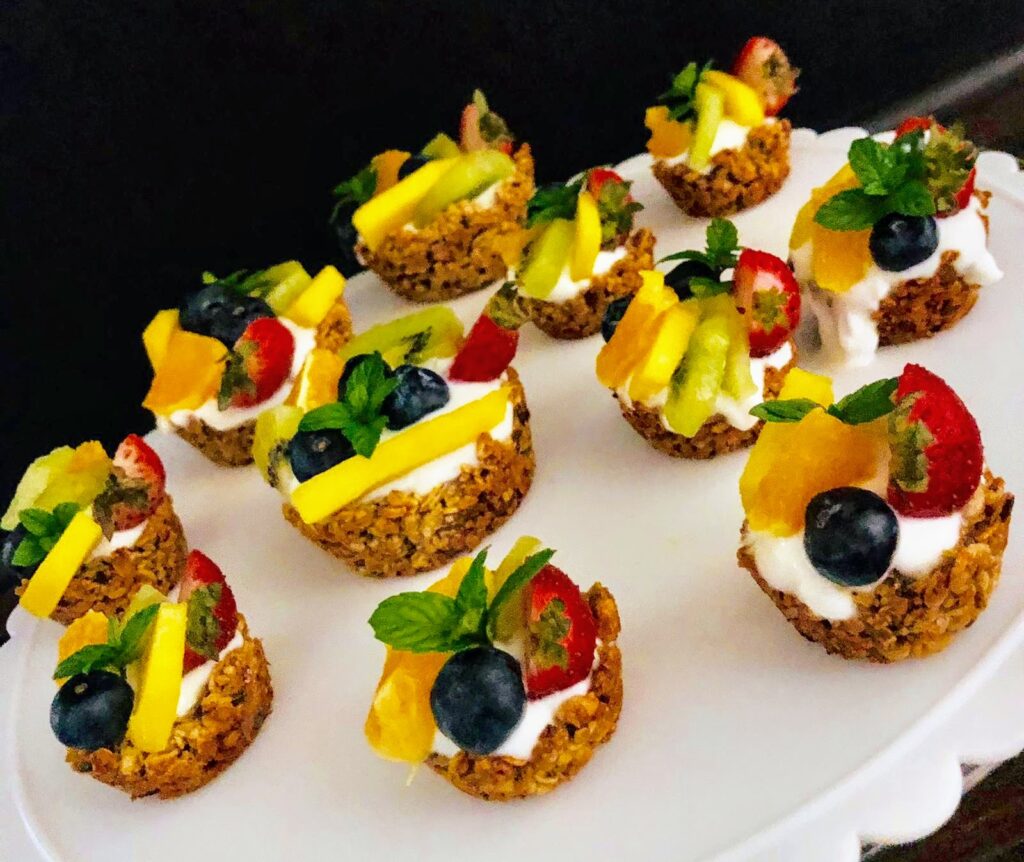 INGREDIENTS
CRUST
1 cup Granola mix (Store bought)
1 tablespoons Butter, melted
3 tablespoons Honey or maple syrup
FILLING
½ cup Vanilla Greek yogurt
Fruits of your choice
INSTRUCTIONS
Preheat the oven to 350 degrees F.
Combine granola, melted butter, and honey in a bowl. Mix well.
Press this mixture into a small muffin pan and bake for 10 minutes.
Remove from the oven and let cool completely.
Immediately pour Vanilla Greek yogurt into the cooled tart.
Top with desired fruit and serve.
Notes: If you don't have Greek yogurt you can substitute with whipped cream or plain yogurt added with some sugar and vanilla essence.