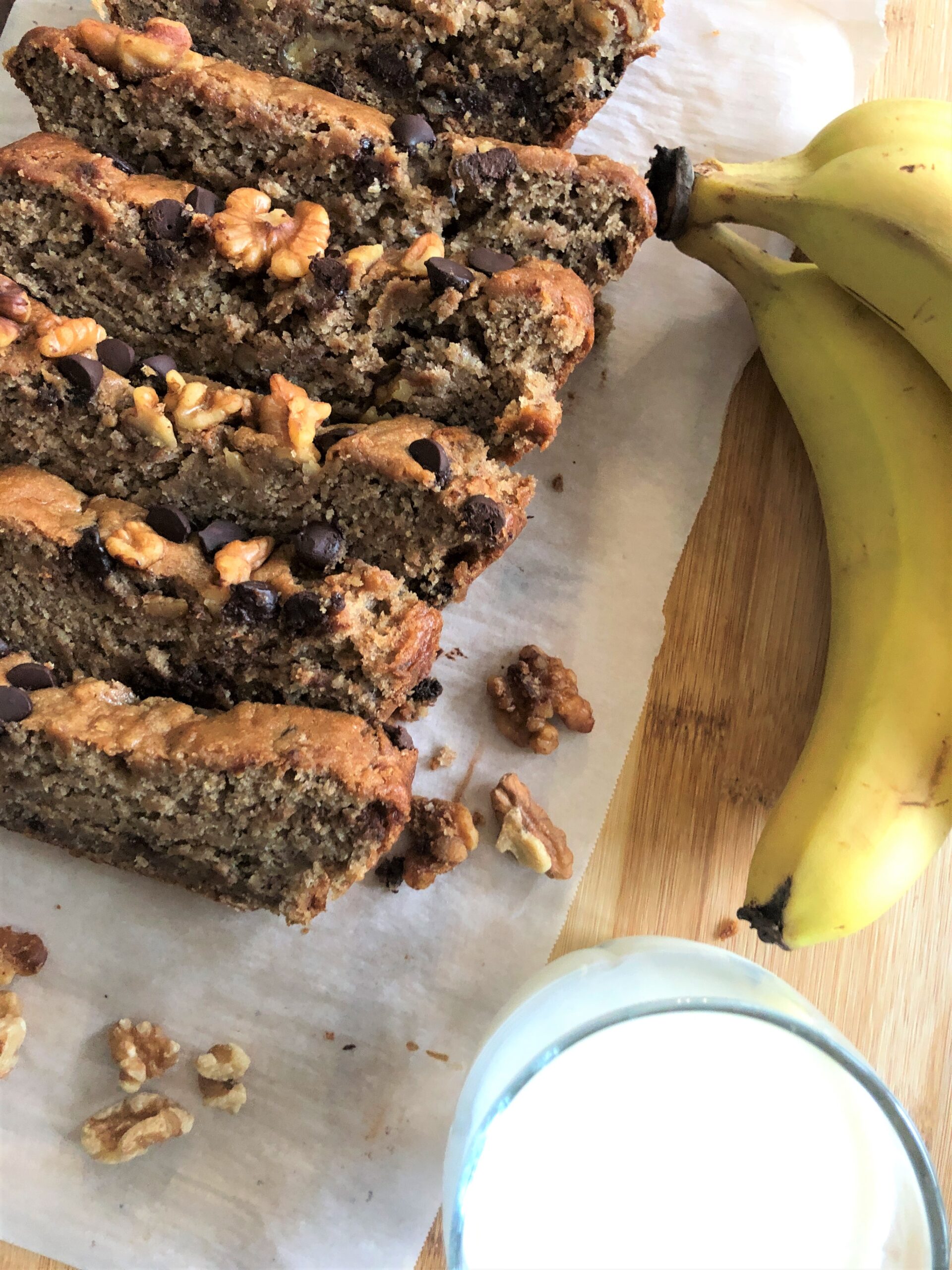 Banana bread is one of those classic comfort food recipes that fills the whole house with warmth and makes everything better. Easy homemade Banana bread recipe is not only the best way to use up over-ripe bananas, but it's possibly the best slice to go with your morning coffee! Here is a very basic recipe that takes all of 15 minutes to whisk together. An hour of waiting while your house fills with tempting aromas and then you'll be snacking on your very own slice of warm, fresh-baked banana bread.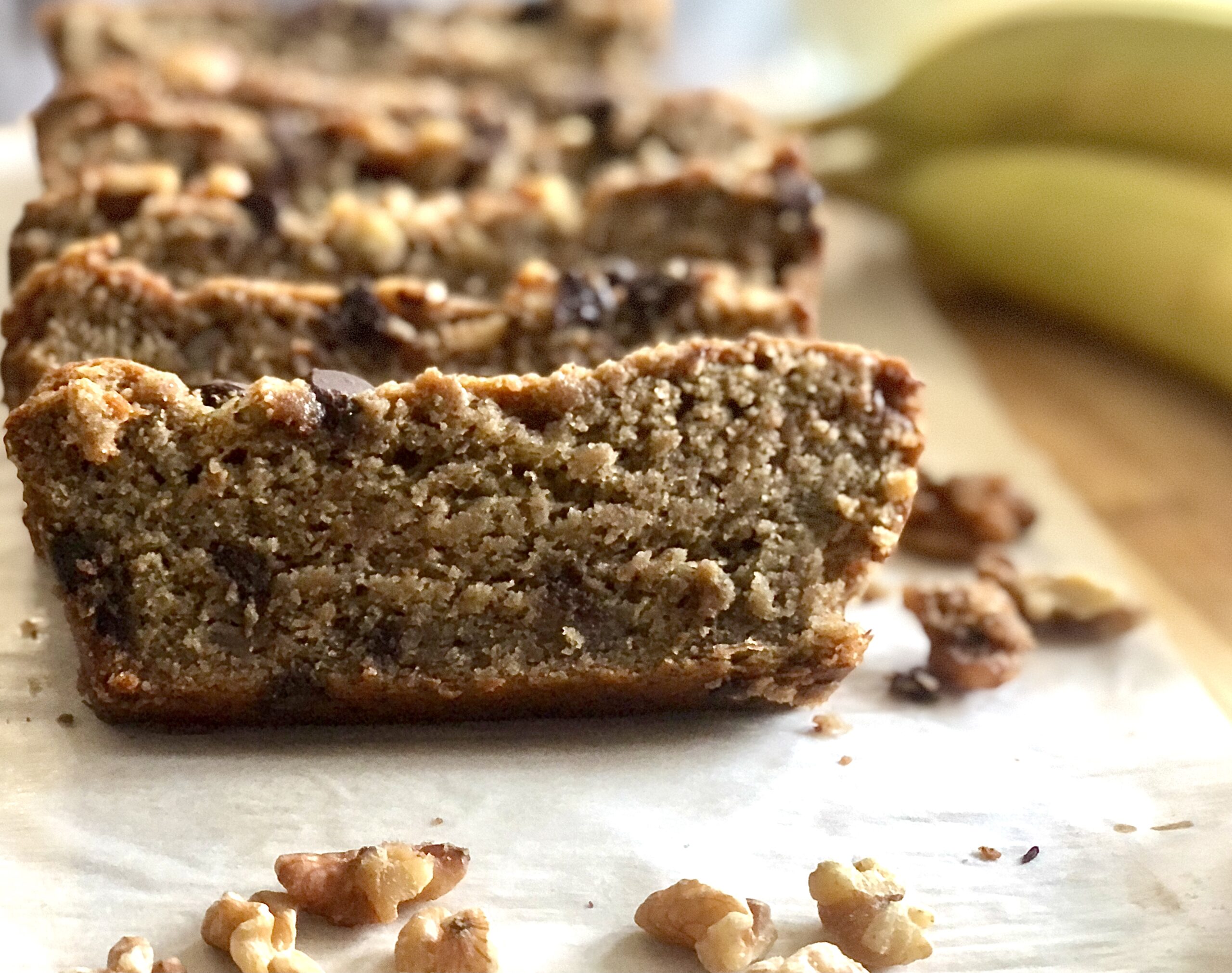 Ingredients
3 very ripe bananas
1/2 cup unsalted butter, melted
1/2 cup plain Greek yogurt (or very thick plain yogurt)
2 teaspoons pure vanilla extract
1 cup brown sugar
1 1/2 cups all-purpose flour
1 teaspoon baking powder
3/4 teaspoon baking soda
1/4 teaspoon salt
1 teaspoon cinnamon powder
1/2 teaspoon ground nutmeg
1/2 cup walnuts, chopped
½ cup chocolate chip (optional)
Instructions
Preheat the oven to 350º F. Grease with no-stick baking spray on a bread loaf pan. I used a silicone pan. If you are using a silicone pan then no need to spray.
In a medium bowl, mash the ripe bananas with a fork until completely smooth. Stir the melted butter into the mashed bananas; mix until combined. Add in yogurt, vanilla, sugar; mix until well combined.
Add dry ingredients: flour, baking powder, baking soda and salt. Mix to incorporate. Mix in walnuts and chocolate chips and mix until just combined.
Pour mixture into the prepared bread loaf pan. Smooth top and sprinkle walnuts and chocolate chips on top.
Bake for 45 to 55 minutes or until a toothpick inserted in the middle comes clean.
Remove from the oven and allow the bread to cool completely in the pan set on a wire rack.
Slice and serve banana bread.
The remaining banana loaf, you can wrap in a cling film or keep in a box in the fridge.