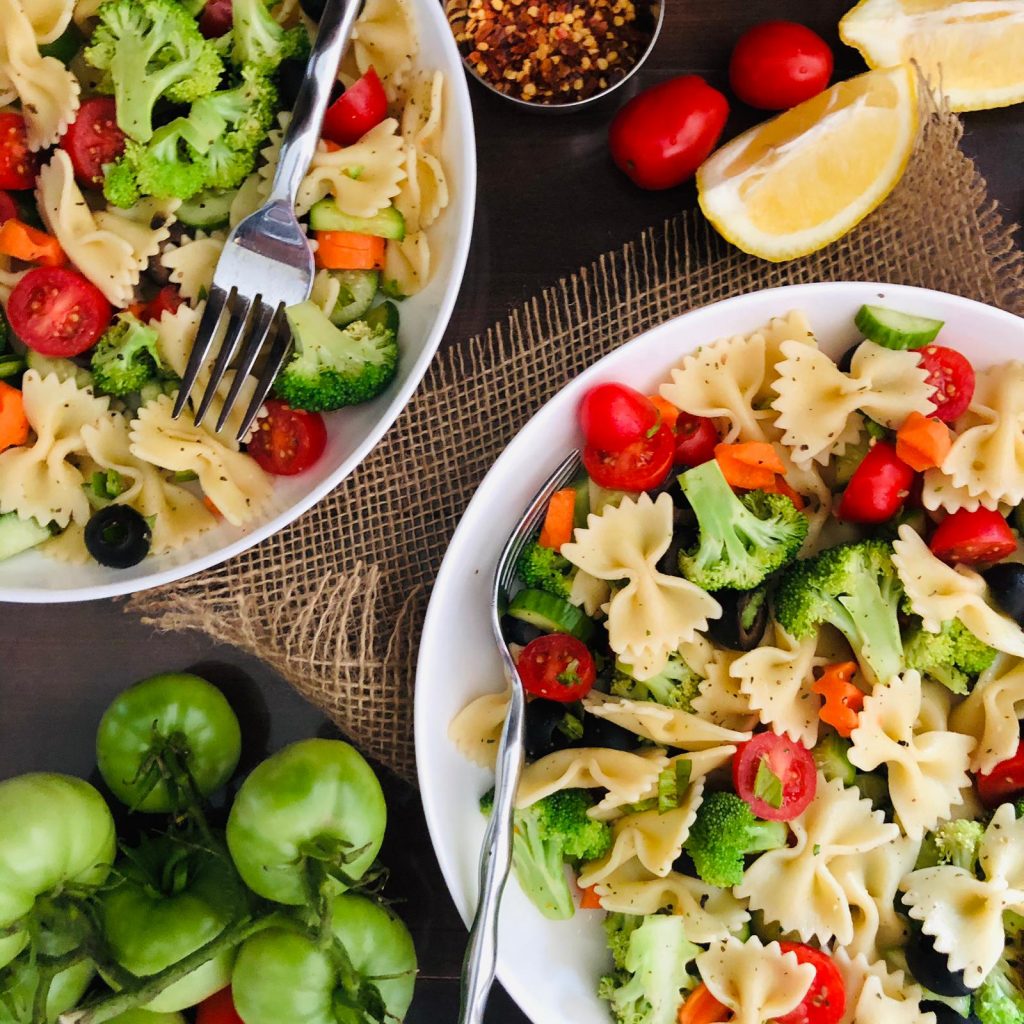 Vegetarian Pasta Salad is fresh, healthy and packed full of flavor! All of my favorite veggies are inside this delicious bowl of yum. I know I'll be making a lot this summer.
This is a cold pasta salad, which means it's perfect for summer. I also love that it can be made up to a day in advance. And let's not forget the main reason this is perfect for summer — all those colorful garden veggies. It's such a great way to use up the abundance of veggies in season from either your garden, the farmers market or the grocery store.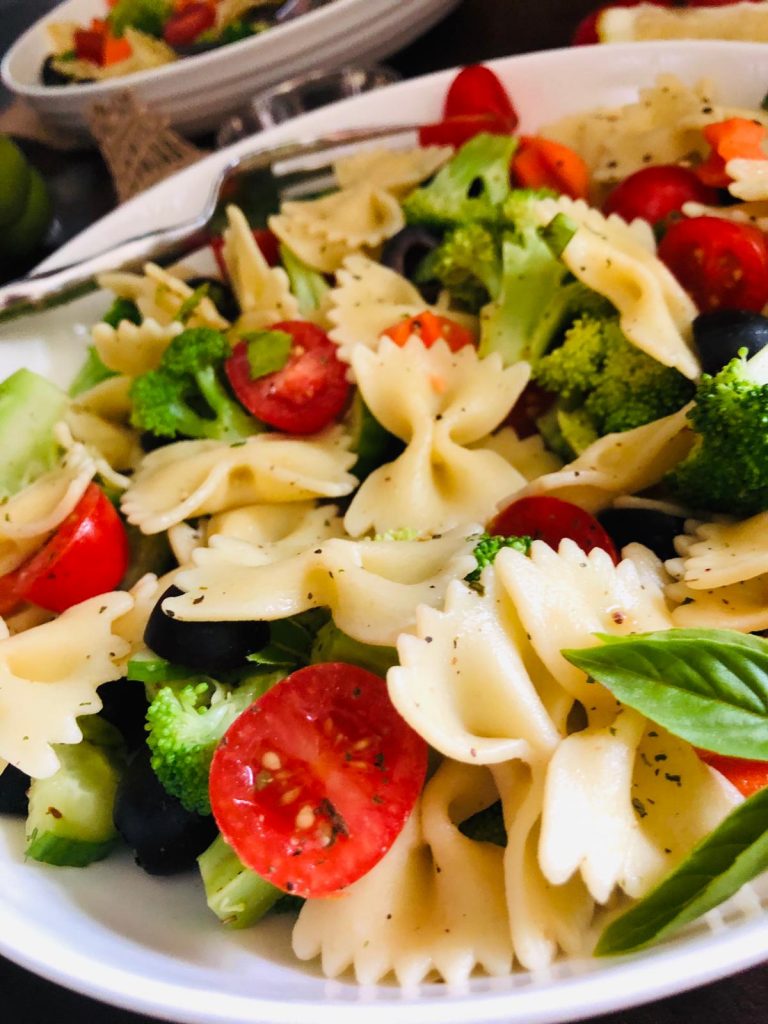 Ingredients
1 pound bow tie pasta
10 ounces cherry tomatoes sliced
1 medium broccoli diced
1 large cucumber diced
1 bell pepper diced
2-3 carrot diced
1 small red onion diced
2 small cans sliced black olives
for the dressing:
1/2 cup olive oil
1/4 cup red or white wine vinegar
1 tsp garlic powder
1 tsp dried oregano
1 tsp dried basil
1/2 tsp onion powder
1/2 tsp crushed red pepper
3/4 tsp salt
1/2 tsp pepper
1 tsp lemon juice
Instructions
Add all ingredients for dressing to a jar, place the lid on the jar, and give it a good shake! The dressing will naturally settle as it sits, so give it a good whisk or shake before serving.
Boil pasta in a large pot of water until al dente. Drain water then rinse pasta in cold water. Drain well.
Place cooked, cooled pasta in a large bowl. Add all the diced veggies to pasta. Toss to combine.
Pour dressing over pasta and veggies. Gently toss to combine everything. Cover with lid and refrigerate at least 4 hours or overnight. Serve and enjoy!