Coffee & Chocolate is a deadly combination in itself. But when they get mixed with cream & lady fingers, I would say it becomes a heavenly combination. So I would just say u guys, Keep Calm & Enjoy this Tiramisu Ice cream. It's a no churn, Eggless ice cream 🍨 recipe It is creamy, smooth, mildly sweeten, and has an elegant and rich taste.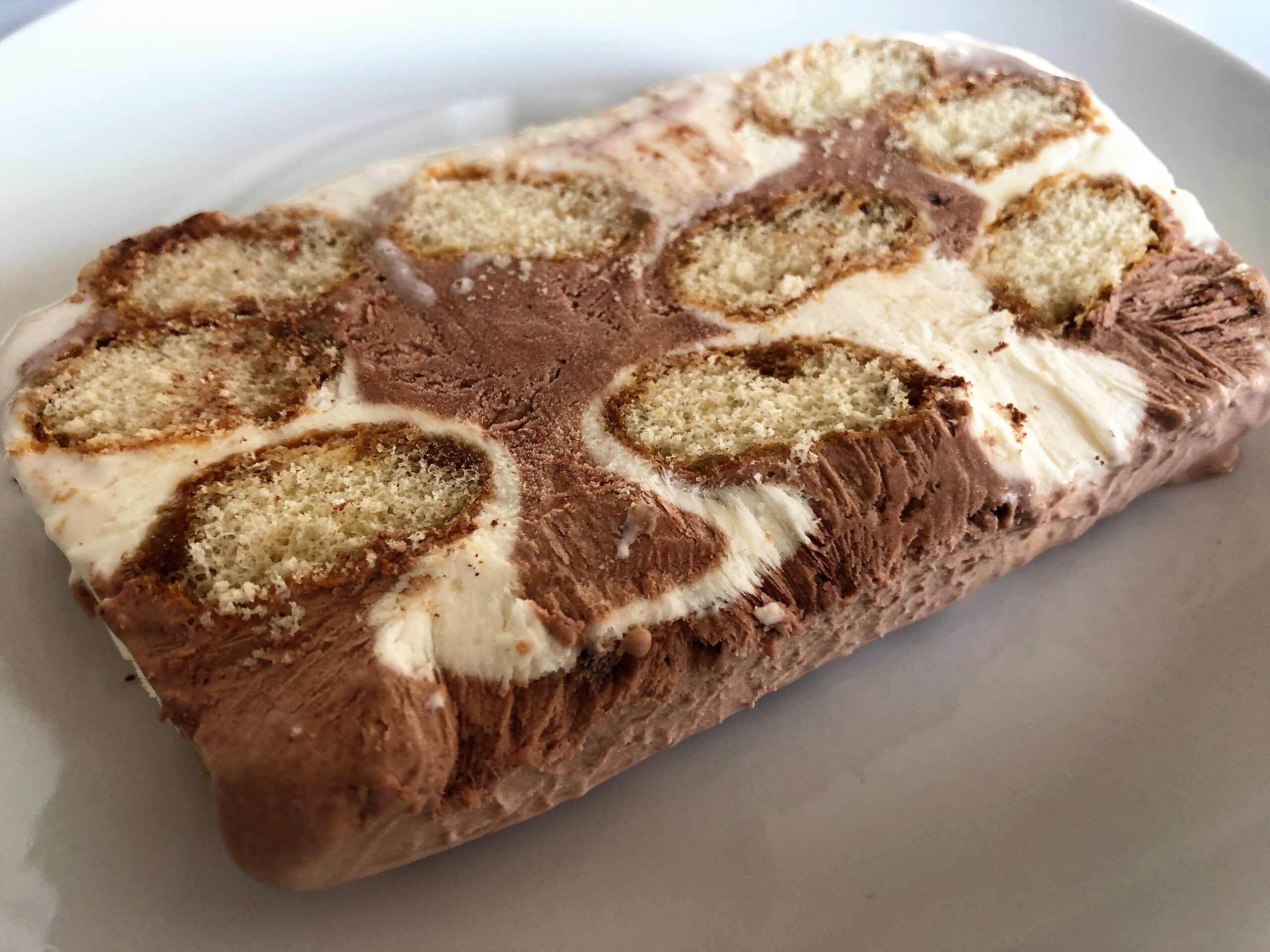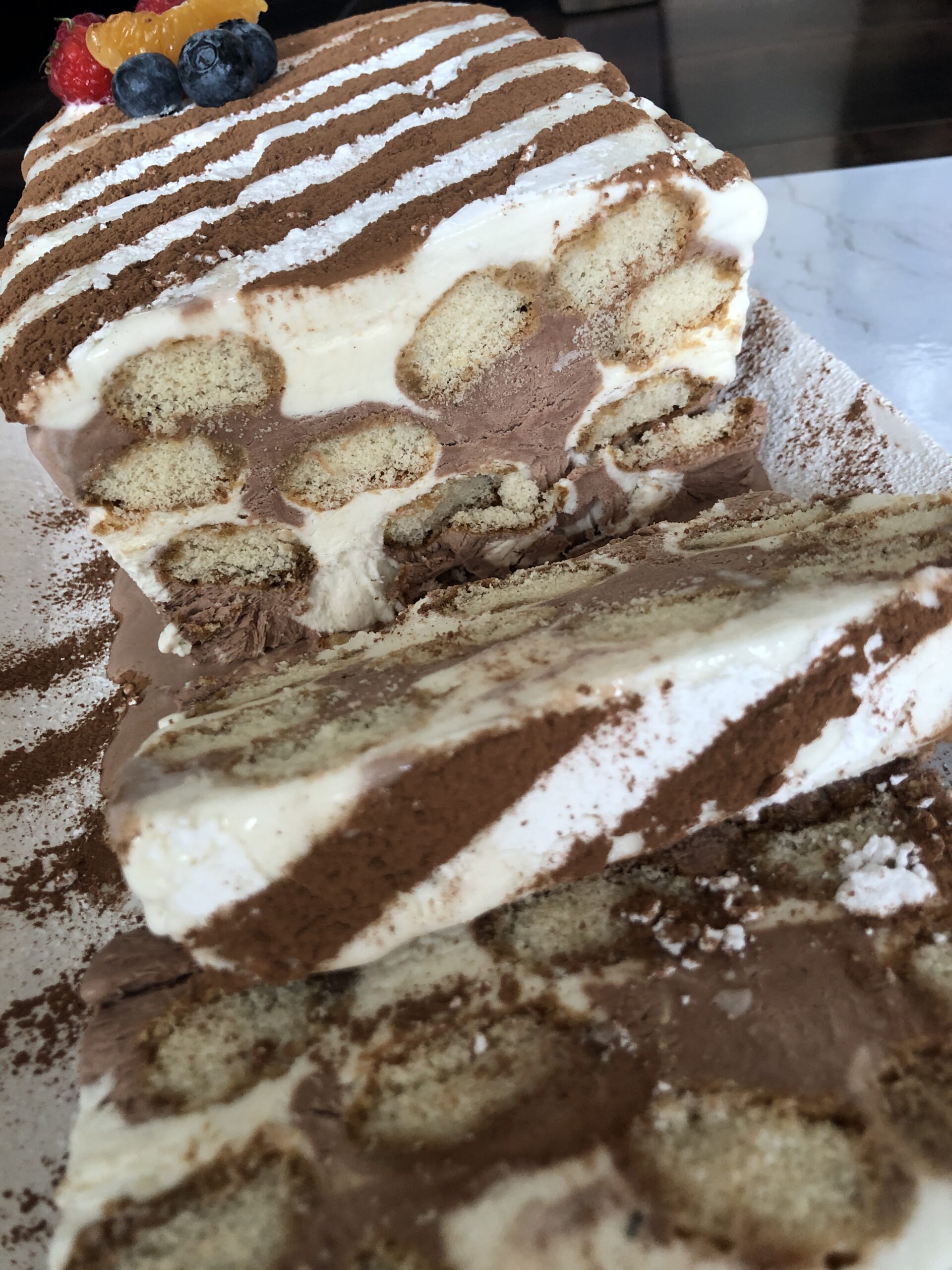 Ingredients
2 cups whipping cream, cold
1 Cup  sweetened condensed milk
1/2 teaspoons vanilla extract
1 tablespoon cocoa powder (optional)
18 lady finger cookies
2 teaspoon instant coffee powder 
1 tablespoons warm water
For dipping ladyfingers-
4 teaspoon  instant coffee powder
1 cup warm water
For garnish-
2 tablespoon powdered sugar
2 tablespoon cocoa powder
Instructions
In a small bowl dissolve your instant espresso powder in water, set aside.
Beat cold heavy cream on medium in a stand mixer fitted with the whisk attachment (or using a hand mixer) until stiff peaks form.
Turn down the speed a little and pour the condensed milk into the whipped cream.
Then, turn up the machine speed again and whip until your mixture is thick and to stiff peaks
Divide mixture in half.
Stir in vanilla extract in one part and coffee mixture in another part.
Line a loaf pan with overhanging plastic wrap.
Place half the Vanilla mixture in the prepared loaf pan. Dip ladyfinger in liquid coffee and layer them on vanilla ice cream.
Repeat the process above, this time using the Coffee ice cream Spread half of the coffee ice cream over the ladyfingers and repeat the same process for 2 more layers.
Freeze at least 4 hours or overnight. Remove plastic wrap.
Top with powdered sugar and cocoa powder. Slice and Serve.