If you're looking for something quick, simple and still impressive to impress your guest this biscuit cake is for you! It's no-bake and extremely simple to put together. You only need a few basic kitchen staples to make this and I'm sure everyone will absolutely looove it!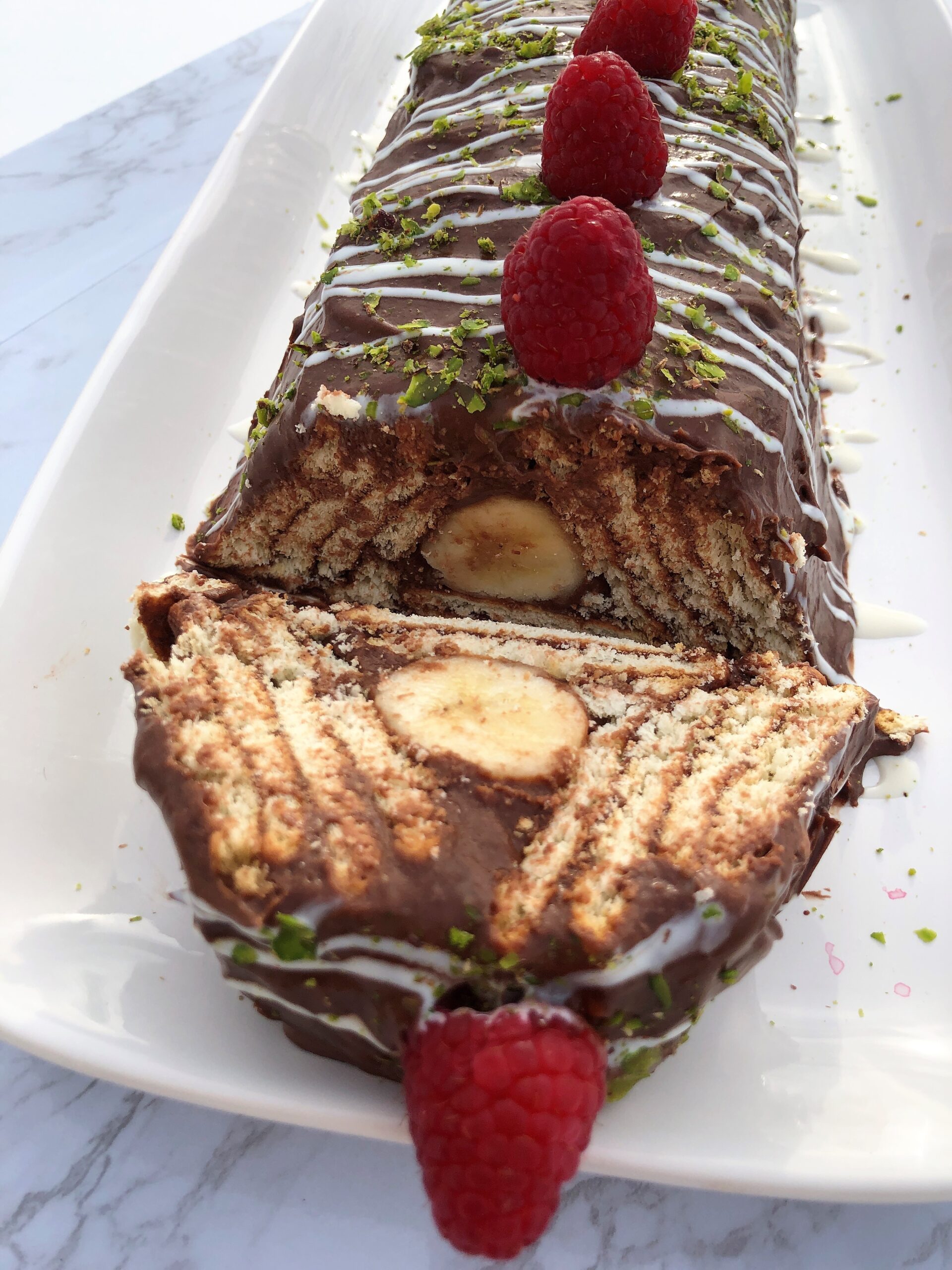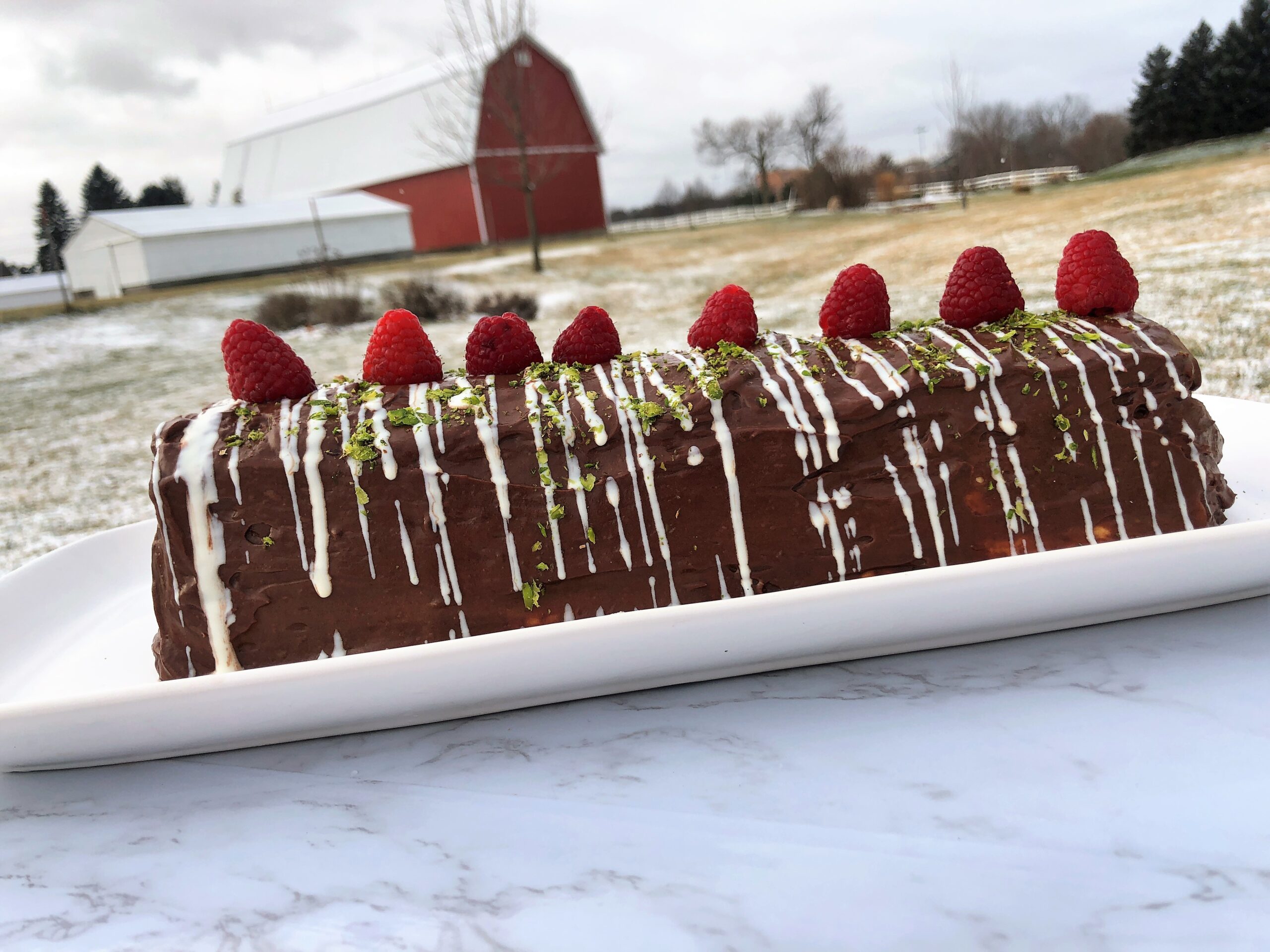 Ingredients
40 Marie biscuits
3/4cup  Milk
2 Bananas
Cookie sheet
Plastic Wrap
Nutella Frosting
2 cup cold cream
1 cup Nutella
1/2cup sugar
2 table cocoa powder
For garnish
1 tablespoon Pistachio
2 table melted white chocolate
Few raspberry (optional)
Instructions
Add cream in a large bowl and beat with an electric beater until thick add Nutella, sugar, cocoa powder mix again. The Nutella frosting is ready.
Take cookie sheet spread plastic wrap on it.
Dip each biscuit in milk and spread 12 biscuits. spread some frosting on the first layer of biscuits.
Place the second layer of biscuits and spread some frosting on them.
Place the third layer of biscuits. Don't add biscuits in the middle (watch video) add frosting.
Repeat one more time. It is the last layer. Spread some frosting on the last layer too.
Place 2 bananas in middle. Using the plastic wrap fold the biscuits in the pyramid shape
Set in the fridge for 4-5 hours.
Then remove it from the fridge and spread the rest of the Nutella frosting on the sides of the pyramid cake.
Drizzle with white chocolate.
Sprinkle some Pistachio and keep in the fridge for 2 hours again.
Slice and serve, enjoy!