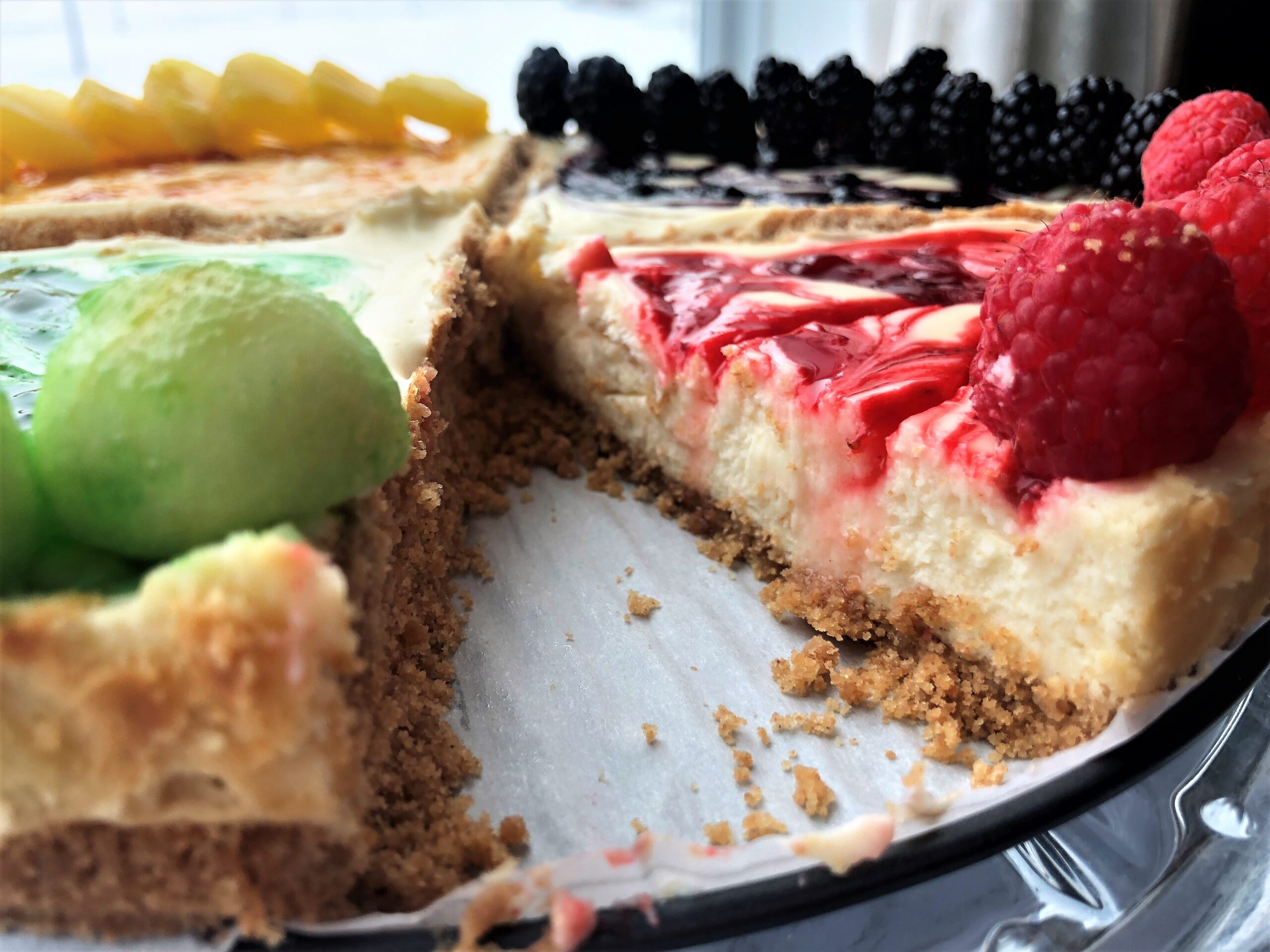 This easy, eggless four fruit flavor cheesecake recipe tastes just like the real thing! Creamy and indulgent, no one will know there are no eggs in it! A no bake cheesecake version is delicious for sure, but there's something about the creamy texture of a baked cheesecake that's unbeatable. And it really is so easy to make even without eggs! Perfectly tangy, rich filling on a buttery biscuit base.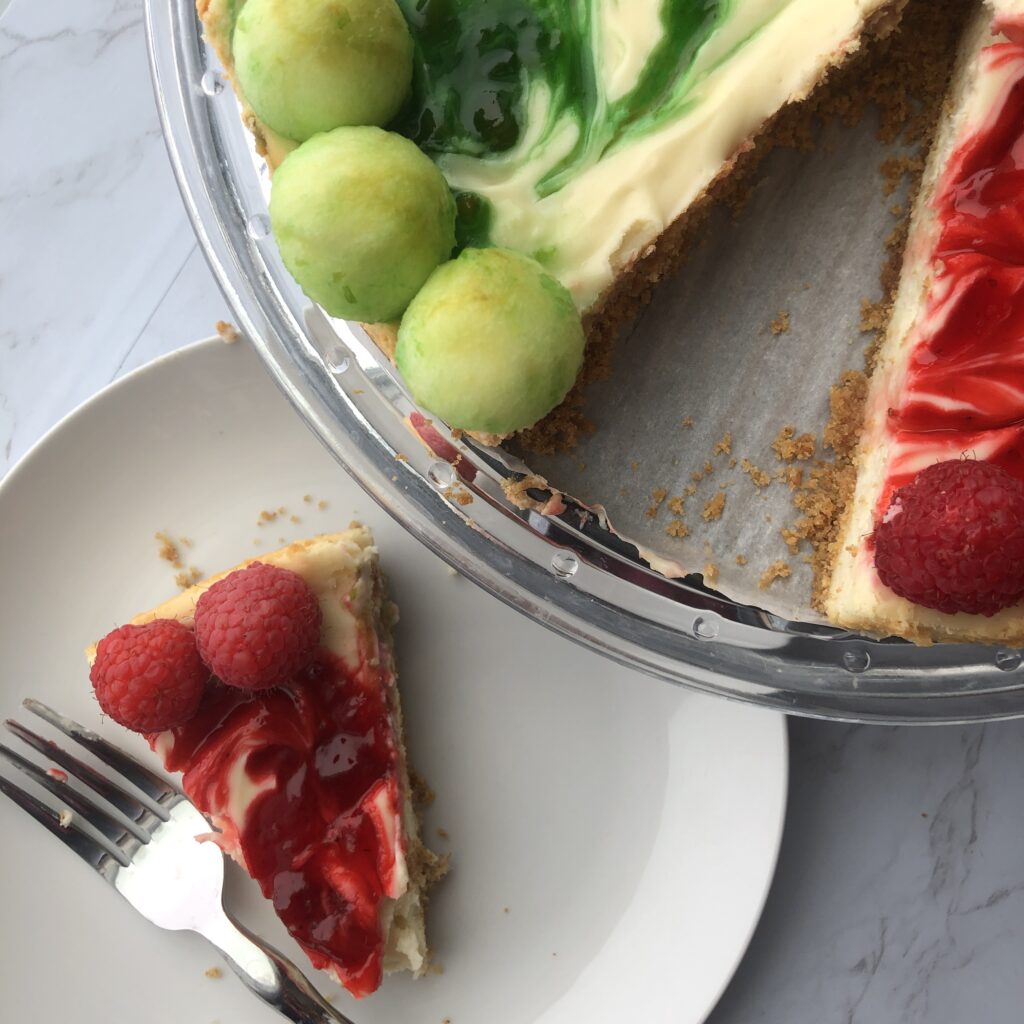 Ingredients
2 cups graham cracker crumbs or any biscuit
1/3 cup unsalted butter, melted
11 inch springform pan
Filling:
1 cup heavy cream (I use full fat)
3 tablespoons cornstarch
2 tablespoons water
(3 pack 8oz. each) cream cheese, softened
1 can (14 oz. ) sweetened condensed milk
1 tablespoon lemon juice
2 teaspoons pure vanilla extract
4 types of fruit jam 2 tablespoon each (Blueberry, Strawberry, Peach, Green apple)
Instruction
Crust:
Lightly grease a 11-inch round springform pan and line it with parchment paper.
In a medium mixing bowl, combine graham crumbs and butter with a fork until evenly moistened.
Pour the crumbs mixture into the pan and press the crumbs down into the base and up the sides. Tip: Use the bottom of a measuring cup or glass to press down the crumbs evenly. Add crackers to make 4 dividers. Refrigerate until you make the filling.
Filling:
Preheat the oven to 350°F.
Mix cornstarch and water in a small bowl until smooth. Set aside.
Place the cream cheese in the bowl of an electric mixer, beat on low speed for 2-3 minutes until smooth and free of any lumps. Gradually add sweetened condensed milk and beat until creamy, for 1-2 minutes. Add lemon juice, vanilla extract and cornstarch mixture; beat until well incorporated. Turn off the mixer.
In a medium bowl, whip cream with an electric mixer until stiff peaks form, about 1 minute. Set aside…
Add whipped heavy cream and gently fold in using a spatula. Pour the mixture over the crust; tap gently to remove any air bubbles.
Add 4 fruit flavors in each divider and make a zigzag pattern.
Pour hot water into the roasting pan until the water is about halfway, add a small round ring and Place the cake pan over the ring.
Bake for 45 minutes or until the edges are just barely puffed but the filling is pale—you're not looking for golden brown.
Turn off the oven and leave the door closed for 40 more minutes (leave the cheesecake inside of the oven). The cheesecake will continue to cook, but slowly begin to cool as well.
After 40 minutes, remove the cheesecake from the oven. The center of the cheesecake should still wobble when you remove it; it will continue to cook as it cools on the counter. Remove the cheesecake from the water bath.
Let it cool at room temperature. Then refrigerate for at least 4 hours, or overnight.
Loosen the cheesecake from the sides of the pan by running a thin metal spatula around the inside rim. Unmold and transfer to a cake plate. Slice and serve super delicious cheesecake.