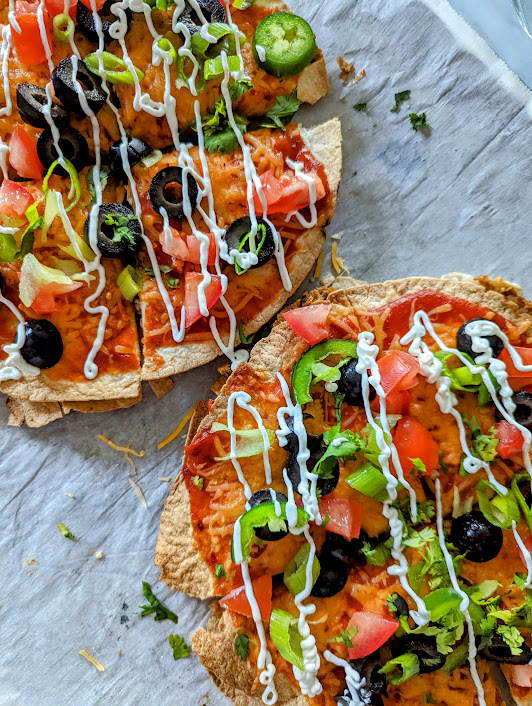 A Taco Bell Style, this Mexican Pizza recipe is made with baked tortillas, refried beans, cheese, and your favorite taco toppings. It's a flavor packed alternative to your everyday tacos and quick and easy to prepare! This recipe is easy, simple, and delicious. Gather a few simple ingredients and your favorite toppings, and you'll have a quick dinner for the whole family will love!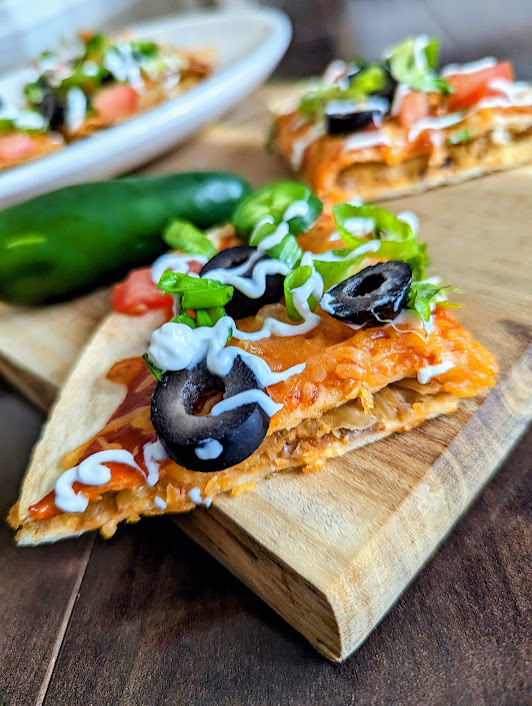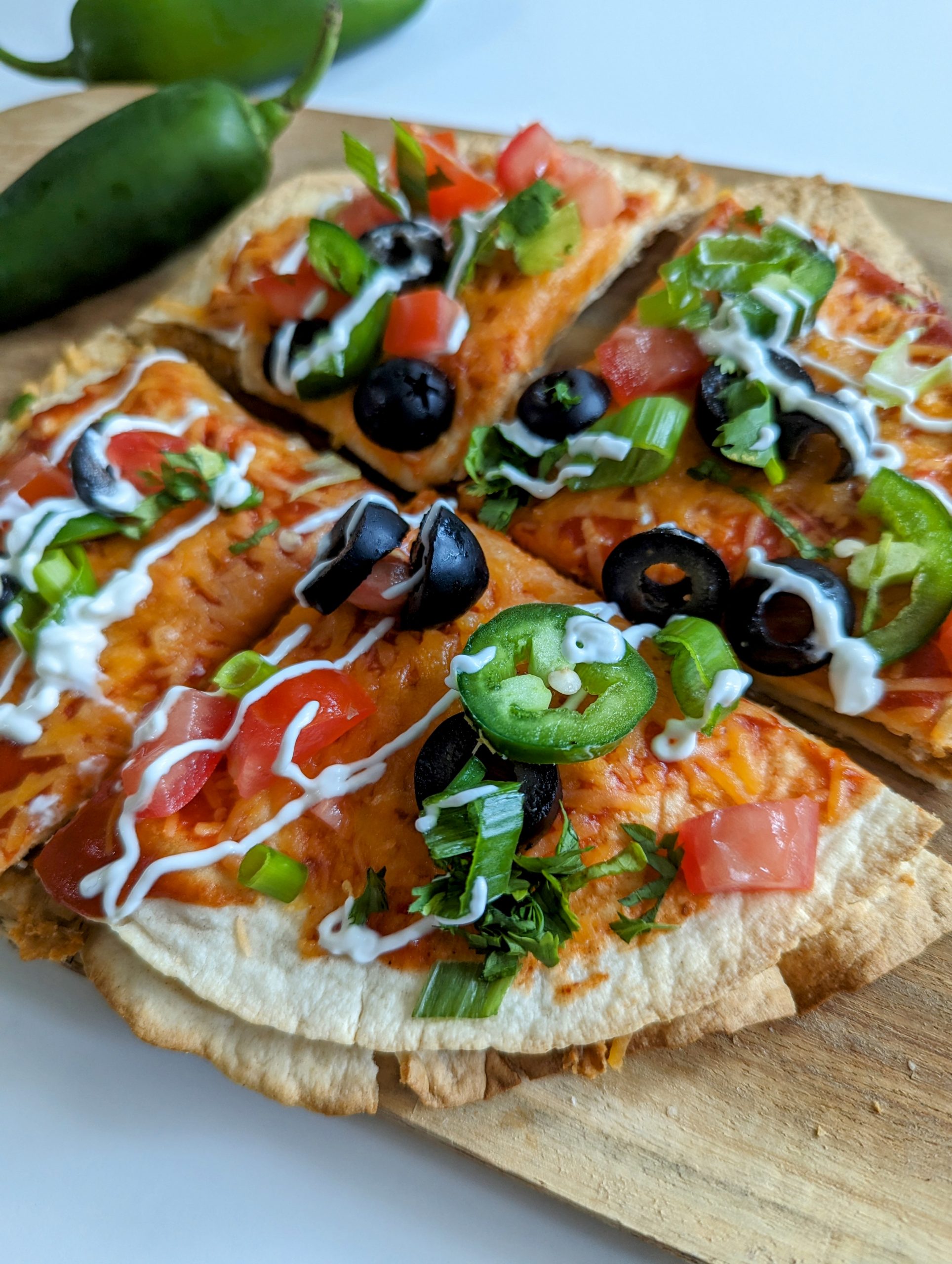 Ingredients
1/2 cup Enchilada Sauce or Taco sauce
3/4 cup cheese
4 8 inch Tortillas flour or corn
1 cup – dry pinto beans or rajma beans or store-bought canned refried beans
1 tablespoon – oil
¼ cup – Chopped onion
½ tablespoon – Taco seasoning
½ tsp – Red chili powder according to your taste
Salt to taste
For toppings
¼ cup chopped Roma tomatoes
1 tablespoon – spring onion
2 tablespoon – olives
2 tablespoon – sour cream
1 tablespoon – jalapenos chopped
Instructions
Step – 1 cook the refried beans. (skip these steps if using store-bought refried beans)
First, take pinto beans and wash them well and Soak them overnight.
Pressure cook them with 2 cups of water for 2 to 3 whistles.
Heat oil in the pot.
Now add onion. Sauté for a few seconds.
Now add boil pinto beans, salt, chili powder, and taco seasoning.
Stir well, mash the beans with potato masher.
Step – 2
Preheat the oven at 400 degrees F.
Take tortillas and brush them on both sides with a little bit of oil. Arrange them on a cookie sheet.
Bake them in a preheated oven for about 6 minutes at 400 degrees F. You want tortillas a slight golden color and crispy. Remove from the oven and set aside.
Step – 3 Assemble the pizza
Spread a thin layer of beans on one tortilla. Sprinkle some cheese over the beans.
Place another tortilla on top. Spread around 2 Tablespoons of enchilada sauce or taco sauce on top of the top tortilla. Sprinkle it with some cheddar cheese.
Repeat the process with the remaining tortillas. You will have 2 Mexican pizzas total.
Place pizzas on the baking sheet and bake at 400 degree F for 5 minutes, or until the cheese is melted and bubbly. Remove from the oven, add a few dices of tomato, green onion, olives, jalapenos, and a dollop of sour cream.
Let stand for 5 minutes before slicing and serving. Enjoy.