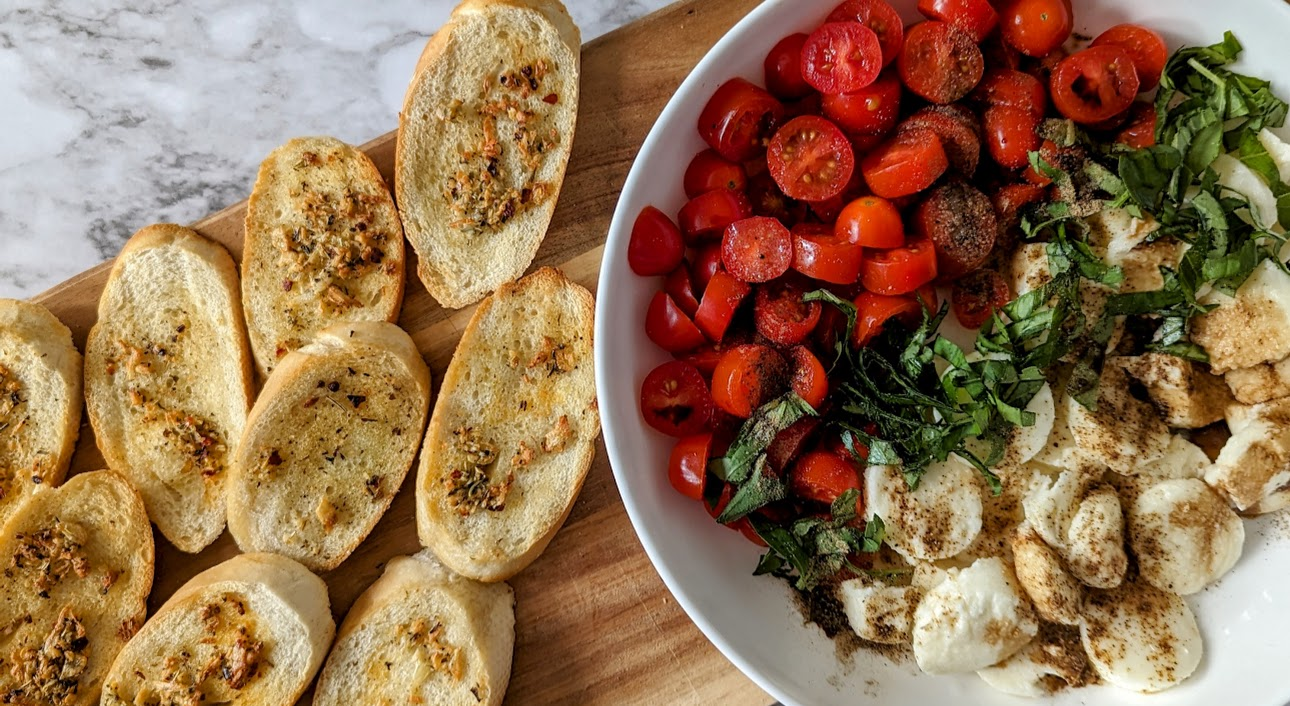 This quick and easy Bruschetta with Mozzarella is one of the best simple appetizers ever. It's loaded with fresh summer flavors and takes just minutes to throw together, which makes it a family favorite in our house! This Italian bruschetta recipe is ideal for parties since you can make the topping in bulk, as well as toasting baguette slices ahead of time. Make this bruschetta recipe with your favorite crusty bread. Serve this for a light lunch or perfect appetizer, or make it a complete meal and serve them with a tasty pasta salad.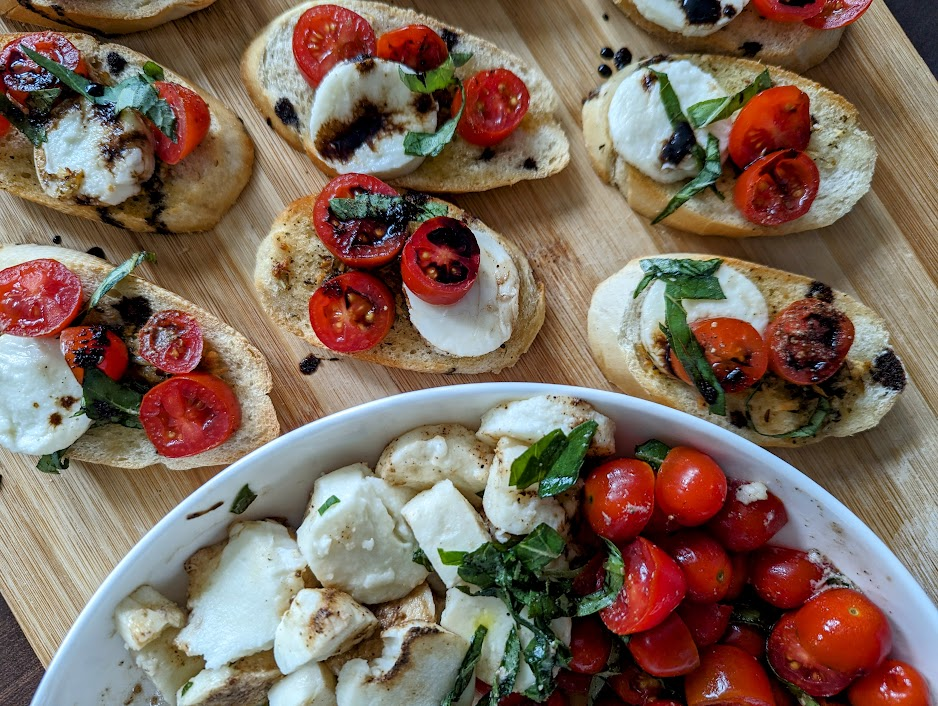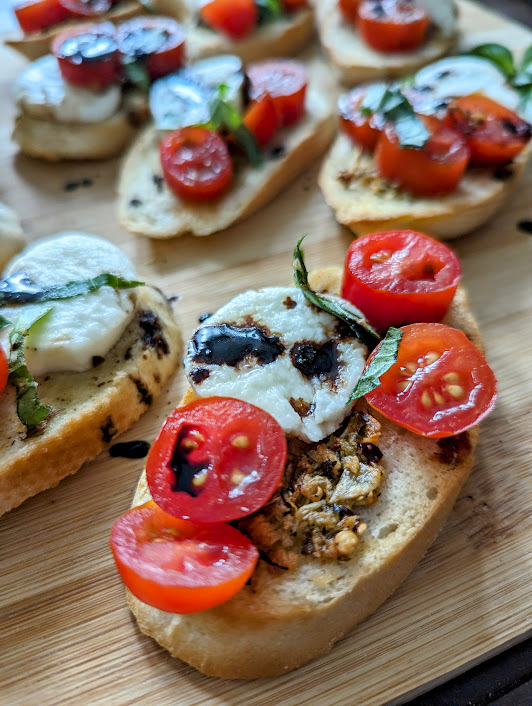 Ingredients
1/4 cup olive oil
1 1/2 Tbsp. minced fresh garlic
4-5 medium size tomatoes, diced or 10 oz cherry tomatoes
1 cup fresh mozzarella cheese cubed
1 Tbsp. balsamic vinegar, or more to taste
1 tsp salt
1/2 tsp freshly ground black pepper
1/4 cup chopped basil leaves
½ tsp crushed red pepper flakes (optional)
I tsp Italian seasoning
1 loaf French bread, sliced into 1/2-inch thick slices (11oz)
Instructions
Dice the tomatoes into small pieces and place into a medium sized bowl. Add the chopped basil, fresh mozzarella, balsamic vinegar, black pepper, red pepper flakes and salt and mix together.
For best results, allow the mixture to marinate in the fridge for an hour or so for the flavors to mix together.
Preheat your oven to 375℉
Slice diagonally your French stick into about ½" thick and place on a large baking sheet. Brush the tops of the bread slices with olive oil , garlic and Italian seasoning then bake in the oven for 10 minutes or until the slices begin to crisp and brown on the edges.
Scoop up a spoonful of the bruschetta mixture and top each bread slice, finishing with a drizzle of the balsamic glaze and serve.