Strawberry Kiwi Mojito Popsicles are very refreshingly cool with a hint of mint and sliced fresh strawberries and kiwis! I made a non-alcoholic version so kids can enjoy it too!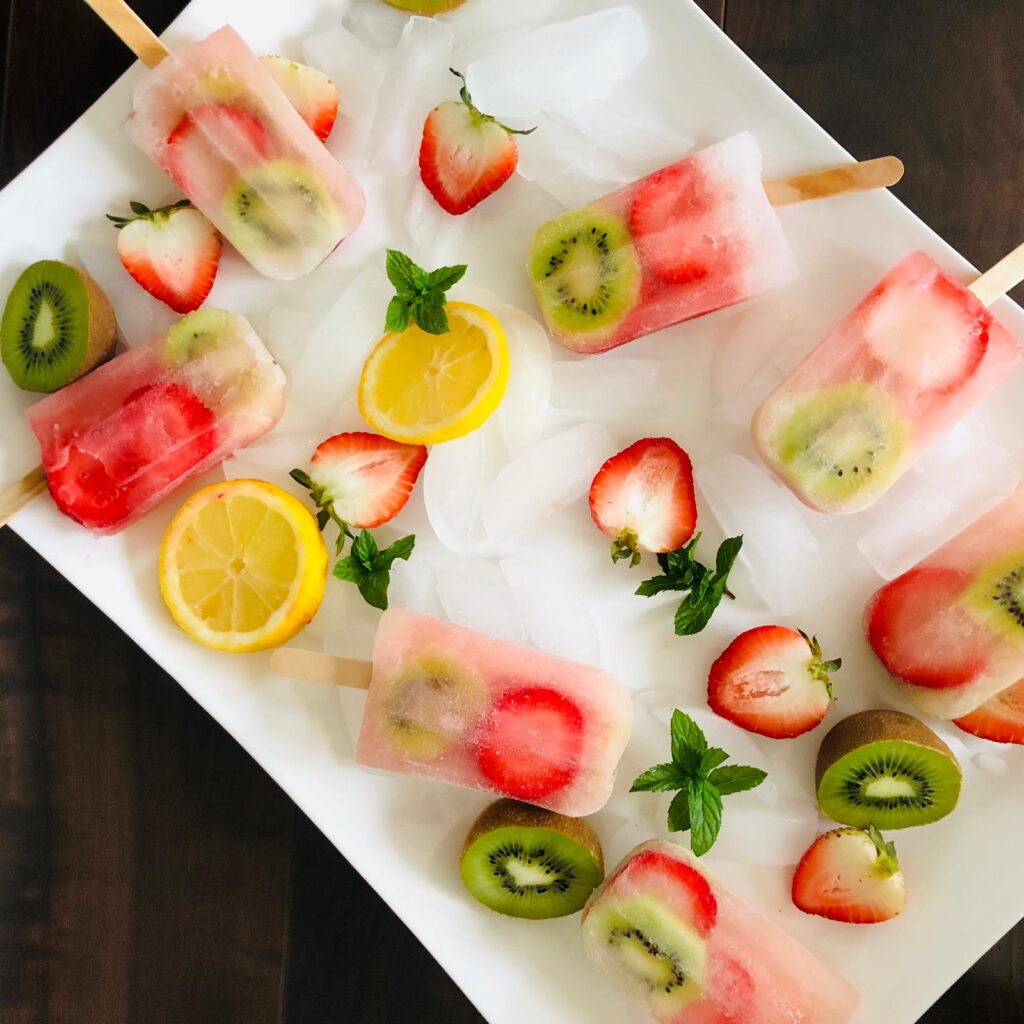 INGREDIENTS
1/2 cup sugar
1/4 cup water
35 mint leaves
3/4 cup lime juice
1/2 cup club soda
2-3 Kiwi sliced
6-7 Strawberry sliced
Popsicle Mold
INSTRUCTIONS
In a small saucepan, combine sugar, water, and 25 mint leaves. Heat over medium heat until the sugar is completely dissolved, then remove from heat and allow to cool to room temperature.
Once cooled, strain out mint and pour syrup into a large bowl. Squeeze into the bowl lime juice and soda water and mix until combined.
Pour the mixture into the popsicle molds until they are 2/3 full. Add 2-4 slices of strawberry and Kiwi to each mold, or until the molds are full. Fit with popsicle stick and freeze for at least 4 hours, preferably overnight.