Sooji dhokla is very light, delicious and a healthy snack. This dish can be made instantly, with few and simple ingredients available at home.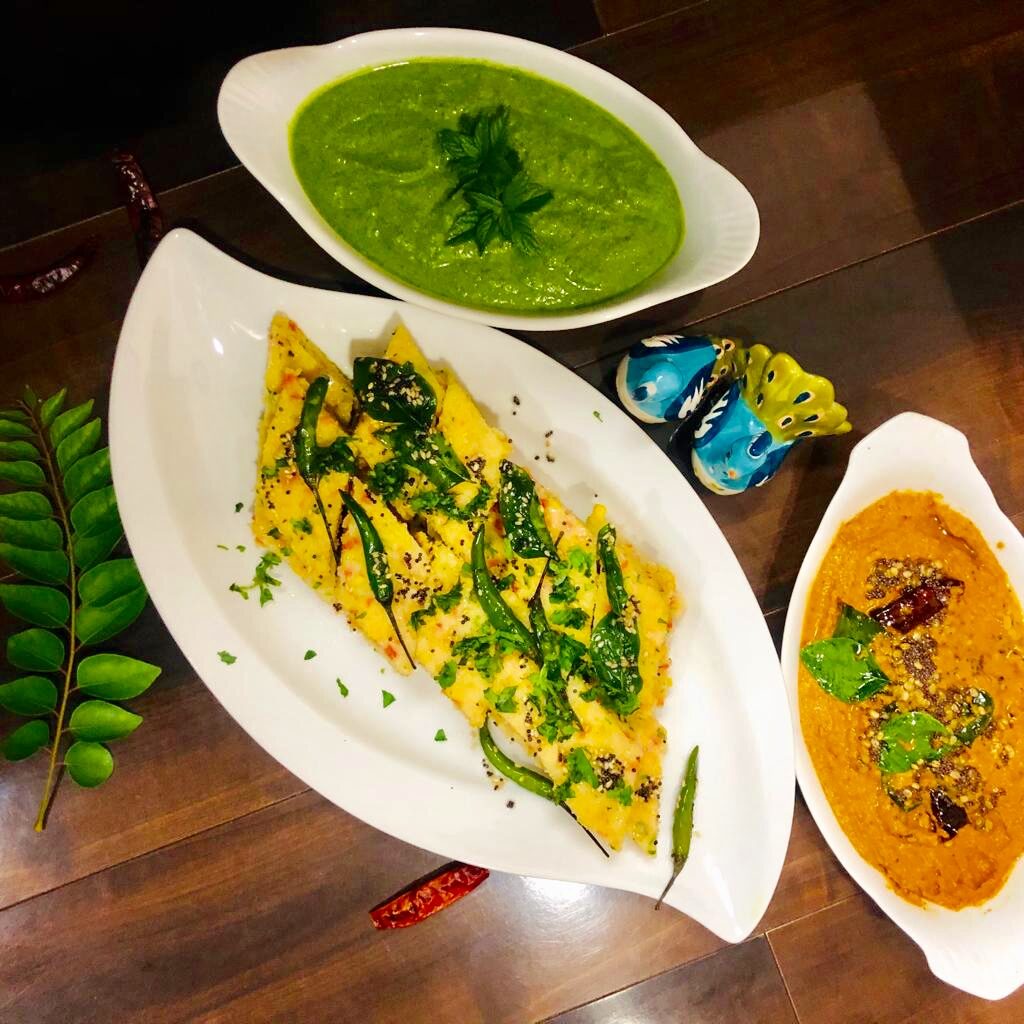 Ingredients
1 cup Rava/Suji/Semolina
1/4 cup – finely chopped boiled vegetables (carrots, French beans, peas, corn etc.)
½ cup sour Curd (yogurt)
1 tsp Green Chili-Ginger Paste
3/4 cup water approximately
½ teaspoon Black pepper powder
2 tsp Fruit Salt/Eno or 1 tsp baking soda
½ teaspoon salt
1 tablespoon oil
Oil for greasing
For tempering
1 teaspoon mustard
½ teaspoon sesame (optional)
1 green chilli sliced
1 tablespoon curry leaves
1 tablespoon coriander chopped
1 tablespoon grated fresh coconut
¼ teaspoon salt
2 to 3 tablespoon water
1 teaspoon oil
1 pinch asafetida (hing)
Instructions
1.Mix all the ingredients except ENO in a bowl and make a smooth batter. Let it rest for 15 to 20 minutes.
2.Set the steamer with enough water.
3.Grease a steaming plate.
4.Add the ENO to the batter and mix lightly. The batter will froth.
5.Pour the batter in the prepared plate and keep in the steamer.
6.Steam it for 15 to 20 minutes. Check by inserting a tooth pick or a knife, it should come out clean.
7.Take the plate out and leave for 5 minutes. Cut by moving the knife horizontally and then vertically.
8.Heat oil in a pan; add the mustard, challis, curry leaves, Hing and sauté for few seconds.
9.Add water, salt and bring to boil.
10.Pour this evenly on the dhokla.
11.Garnish with coriander and coconut.
12.Serve with green chutney or Tomato chutney.