This Spicy & tangy Green Chutney is made primarily using fresh coriander and mint. This Chutney can be served with kebab, Starters, Barbecue, Roasted Papad and chaats. Make this Chutney 1 to 2 hours before serving for best result.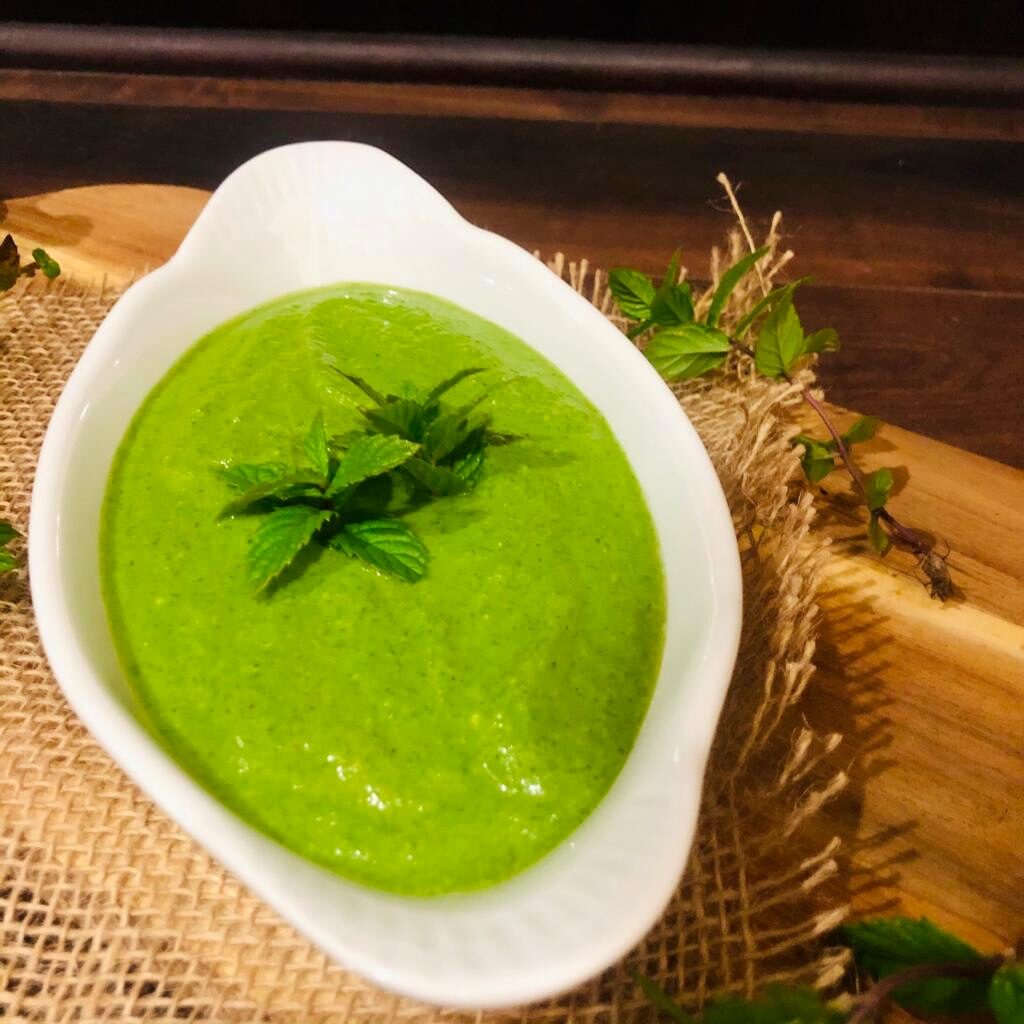 Ingredients
Coriander leaves with stem 100gm or one bunch
Mint – 25-40 gms
Green Chilli – 5-6 pcs
Ginger – 2 inch
Black Salt – 1 tsp
Chat Masala – 1 tsp
Salt – 1/2 tsp
Hing a pinch
Roasted Chana – 2 tbsp
Roasted Jeera – 1/2 tbsp
Mungfali – 2 tbsp
Lemon Juice – 1/2 tbsp
Dahi – 1tbsp
Ice cube 3-4 Pieces
Chilled Water if needed
Instruction
1.Combine all ingredients in a blender, and process until chutney is almost smooth, about 30 seconds.
2.Transfer chutney to a bowl, and place a piece of plastic wrap directly on surface. Wrap bowl in plastic wrap, and chill 1 hour. Serve chutney within 1 day for best flavor. Chutney can be frozen in ice cube trays and stored in freezer up to 3 months.