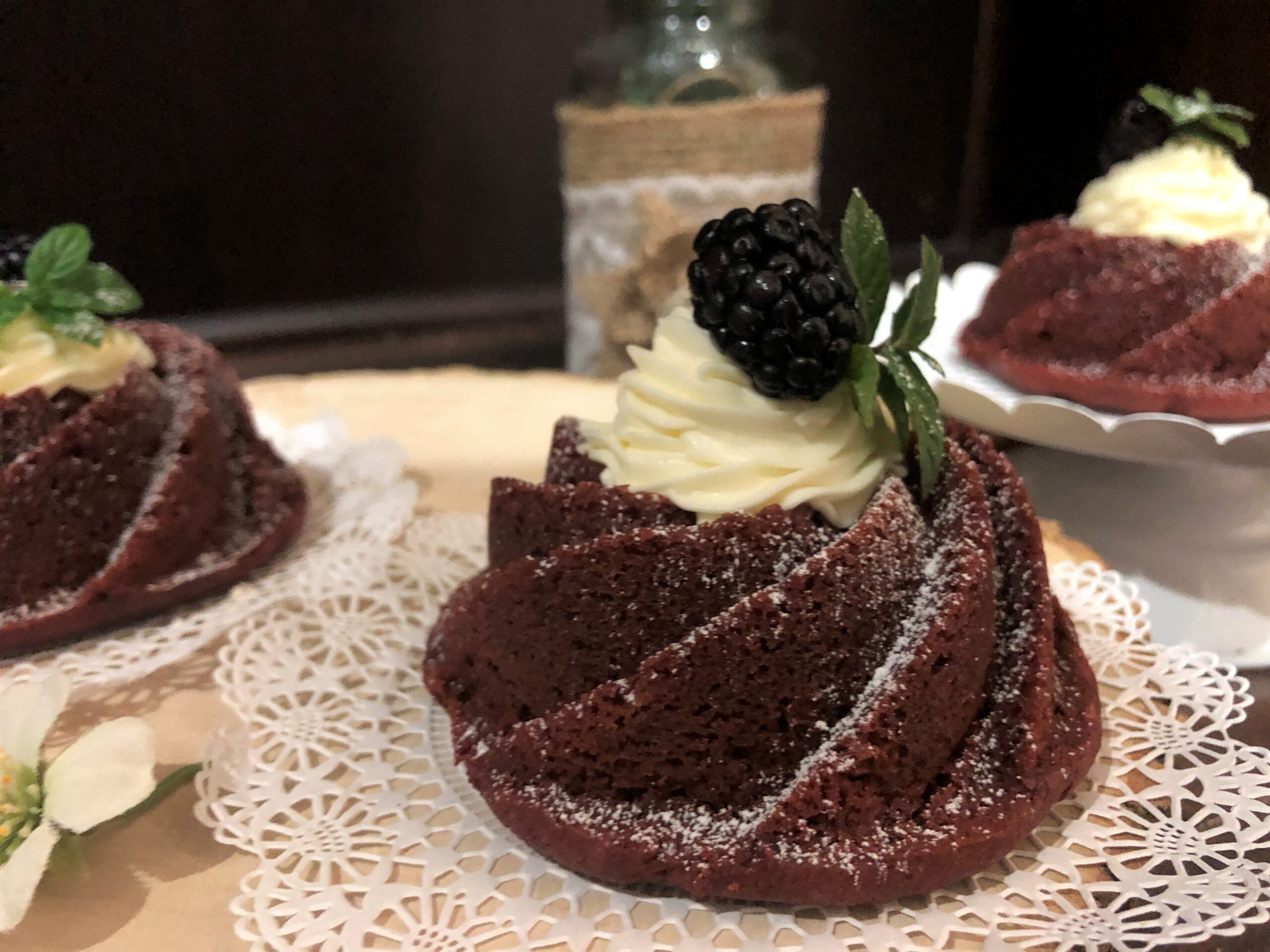 Red Velvet Bundt Cake.  This moist red velvet Bundt cake is topped with a whipped cream cheese frosting! A moist, classic Red Velvet Cake!! Made from scratch, and surprisingly easy when a few simple steps are followed. Red Velvet Cake is not just a chocolate cake with red food coloring added. It's more like a cross between a vanilla and chocolate cake with a very subtle tang from Vinegar.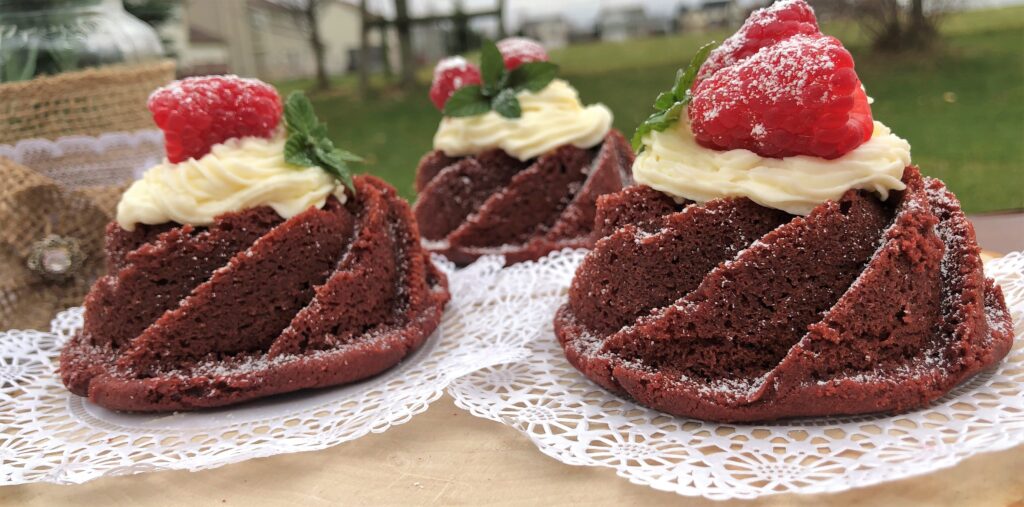 Ingredients
For eggless cake:
½ cup butter
1 cup condensed milk
1 cup flour
1 teaspoon baking powder
½ teaspoon baking soda
¾ cup milk
2 tablespoon cocoa powder
½ teaspoon red food color
1 tablespoon vinegar
1 teaspoon Vanilla extract
Cream Cheese frosting
½ cup fresh cream
½ cup sugar
½ cup cream cheese (Room temperature)
1/4 cup butter
1 teaspoon Vanilla extract
Instructions
Preheat the oven to 350 degrees F or 180 degrees C for at least 10 minutes.
Take dry ingredients (all purpose flour, cocoa powder, baking powder, and baking soda in a bowl. Mix well using a wire whisk. Keep it aside.
Add milk, condensed milk to the butter. Whisk well till everything is incorporated well.
Now sift the half of the flour mixture into the wet mixture. Whisk it till incorporated.
Now sift the remaining flour mixture. Again mix it. Halfway through, switch to the spatula. And stir till it is just combined, do not overmix.
Grease a Bundt cake pan, and Pour the batter into the prepared pan,
.Bake for 20 to 25 minutes.
Take out the cake and let it cool.Remove cake carefully
Cream cheese Frosting-
Make the whipped cream: Using a hand mixer or a stand mixer fitted with a whisk attachment, whip the heavy cream, sugar, Butter, Cream Cheese and vanilla extract on medium-high speed until medium to stiff peaks form, about 2-3 minutes.
Dust with icing sugar and Pipe the cream cheese frosting. Enjoy!