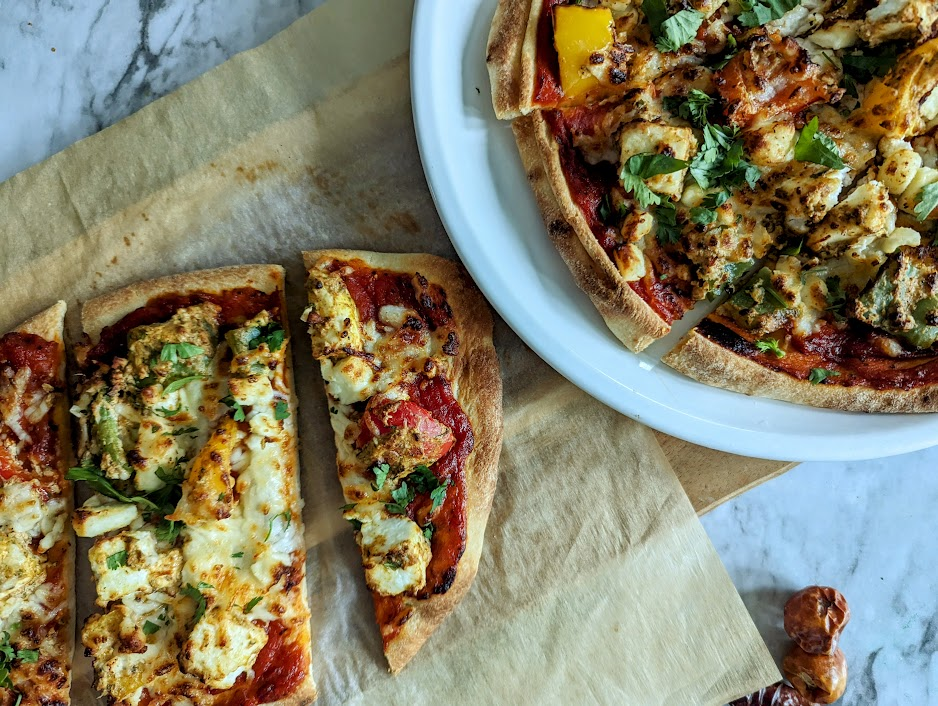 Paneer Naan Pizza is the best desi pizza you will ever have! Marinated paneer, vegetarian toppings, and cheese over naan bread make this pizza ultra delicious! This Indian style Paneer tikka pizza is a great way to add a desi touch to your pizza cravings. If there's one dish that is universally liked by everyone, it has to be pizzas. From kids to adults, everyone enjoys a good pizza and it is our family's favorite as well. This Desi style Paneer tikka pizza is a great recipe to make when you are hit with sudden pizza cravings.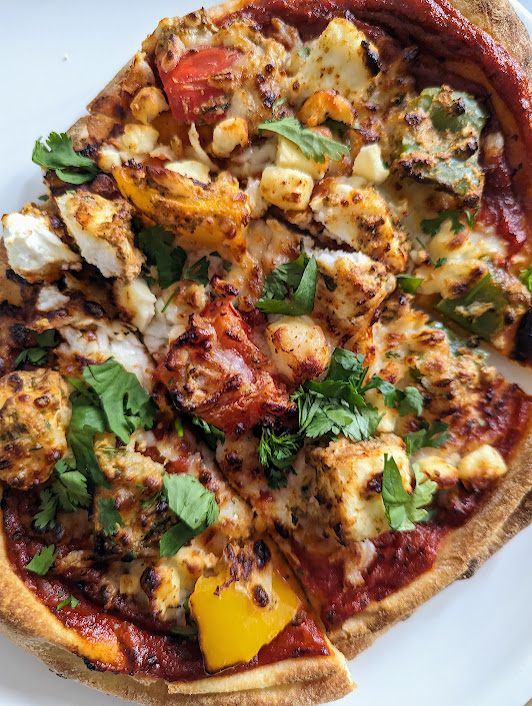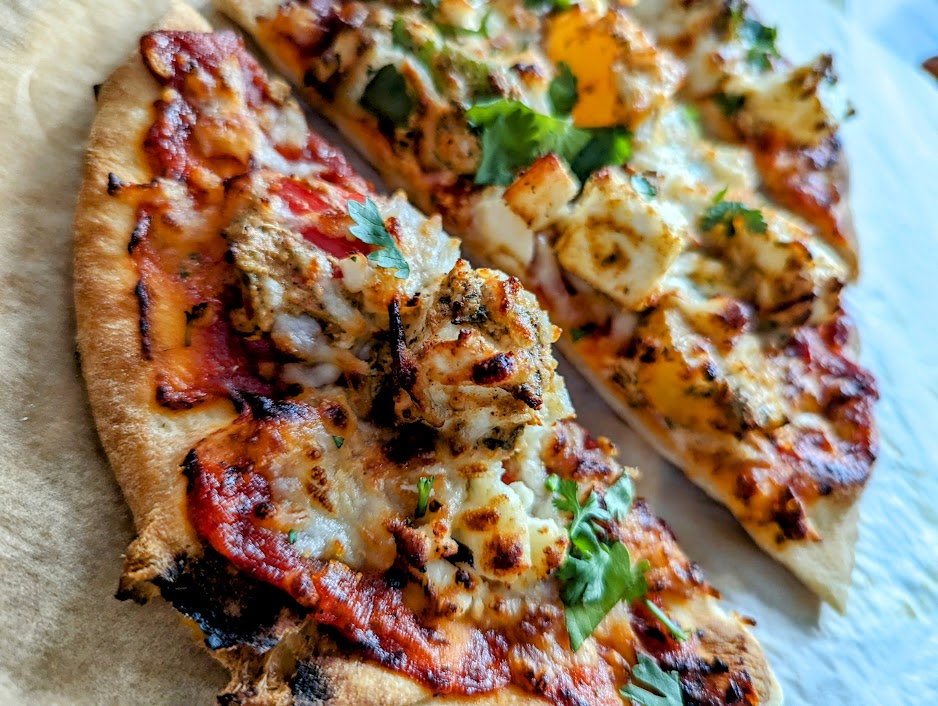 Ingredients
For the paneer tikka
3/4 cup paneer cut in cubes
1/4 cup thick yogurt / Greek yogurt
1/2 tsp coriander powder
1/2 tsp chilly powder
1/2 tsp garam masala
1/2 tsp salt
1 tsp crushed kasuri methi
1 tsp olive
For the Pizza
2 Store bought Naan flatbread
1/3 cup pizza sauce
½ cup Colored bell peppers cubed
¼ cup feta cheese
3/4 cup mozzarella shredded
2 tbsp. chopped cilantro for garnish
1/4 tsp chat masala
Instructions
Mix all the ingredients to make the paneer tikka marinade.
Add Paneer pieces and Cubed bell peppers and set aside for a minimum 30 minutes. Make sure to use thick yogurt for the marinade.
Take the Naan bread and add a generous layer of the pizza sauce.
Top with cheese, paneer tikka pieces and bake at 350 F for 8 to 12 minutes depending on how crispy you want your pizza. (you can do the same in an air fryer as well)
Top with chopped cilantro, a sprinkle of tandoori masala or chat masala and serve.