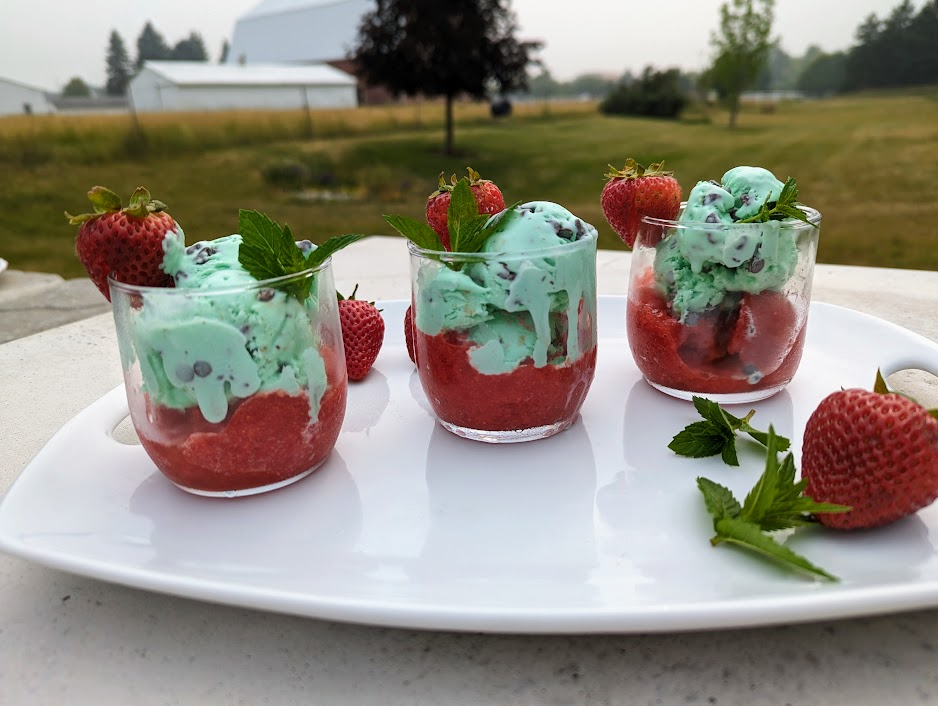 This is the BEST mint chocolate chip ice cream! It's a mint ice cream recipe made without an ice cream maker, with REAL mint and chunks of chocolate! This Mint Chocolate Chip Ice Cream is an ice cream lovers dream, with just the right amount of mint flavor and little bits of chocolate throughout. It's creamy and delicious.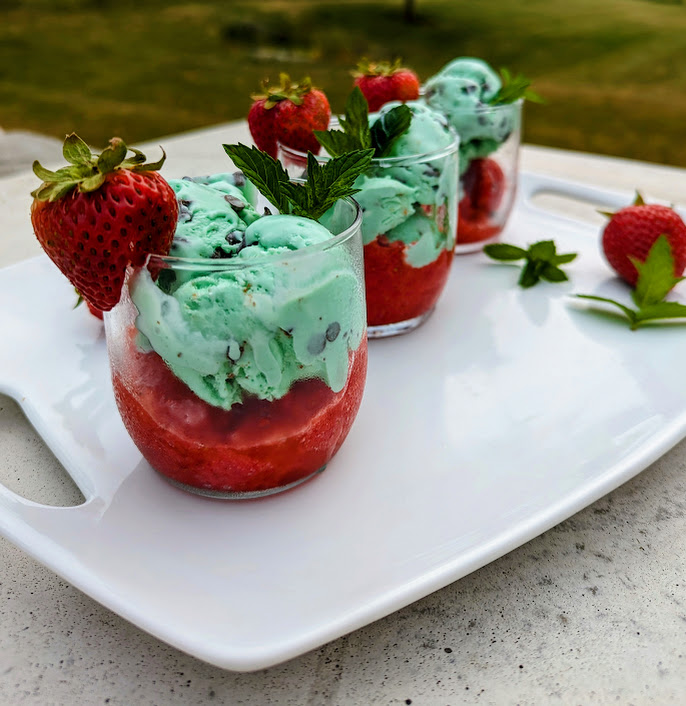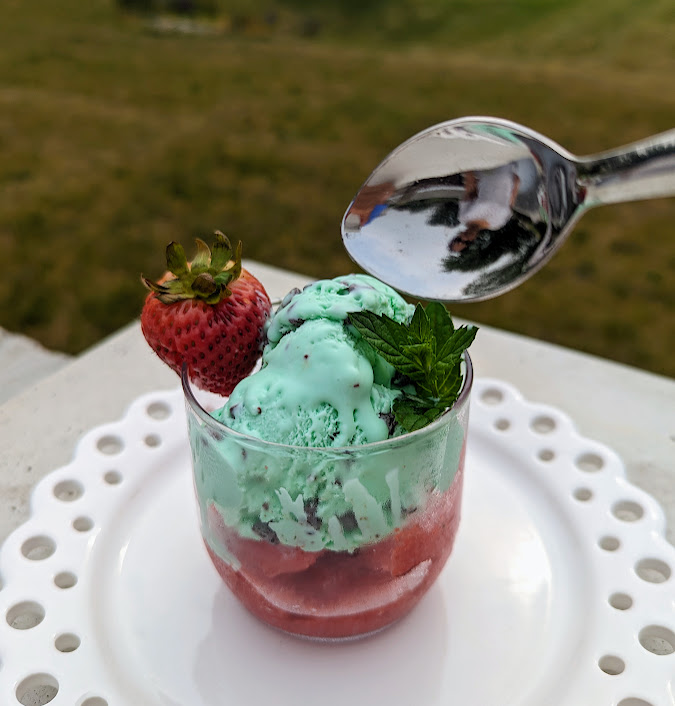 ---
Ingredients
1 cups heavy cream cold
½ cup condensed milk
½ teaspoon mint extract
Few drops of green food coloring
1/2 cup chocolate chips
Instructions
Firstly add heavy cream to an electric mixer; whisk well until you see stiff peaks
Add sweetened condensed milk, mint extract, and a few drops of green food coloring into the whipped cream; whisk well to mix
Furthermore, add chocolate chips and mix until just combined
Transfer the ice cream to freezer safe box and freeze for at least 6 hours or overnight
Thaw for 5 minutes then scoop and enjoy
Strawberry Ice
Ingredients
8-10 Strawberries
2 Tbsp. sugar
Few ice cubes
Instructions
Place the strawberries in a blender or food processor add sugar and ice cubes cover and process until smooth. Pour into a freezer container; cover and freeze for 2-4 hours or until almost frozen.
 Optional Just before serving, whip mixture in a blender or food processor.
When you are ready to serve scoop some strawberry ice into a small glass then top with some chocolate chip mint ice cream garnish with some strawberries and mint leaves.