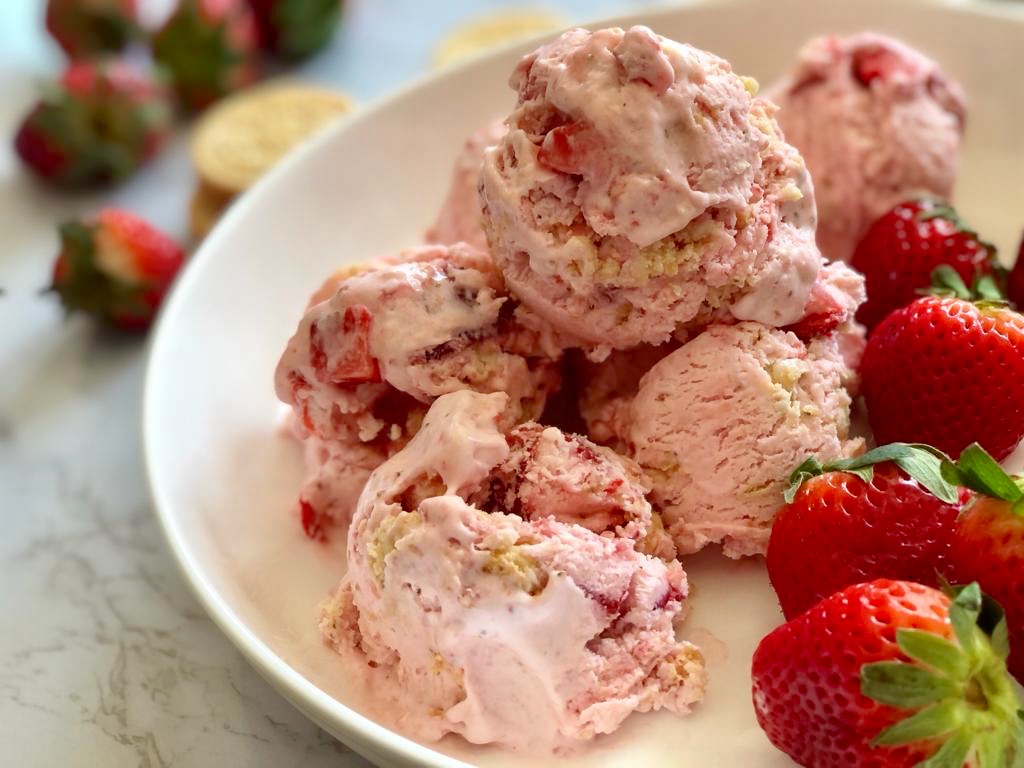 Homemade ice cream is one of my favorite treats, especially in the summer time. Of course I love ice cream all year long, but there is just something about a big bowl of homemade ice cream on a hot day.
This Strawberry Cookies and Cream Ice Cream is easy recipe to make without an ice cream maker and is a fun twist on a classic flavor. The perfect summer dessert!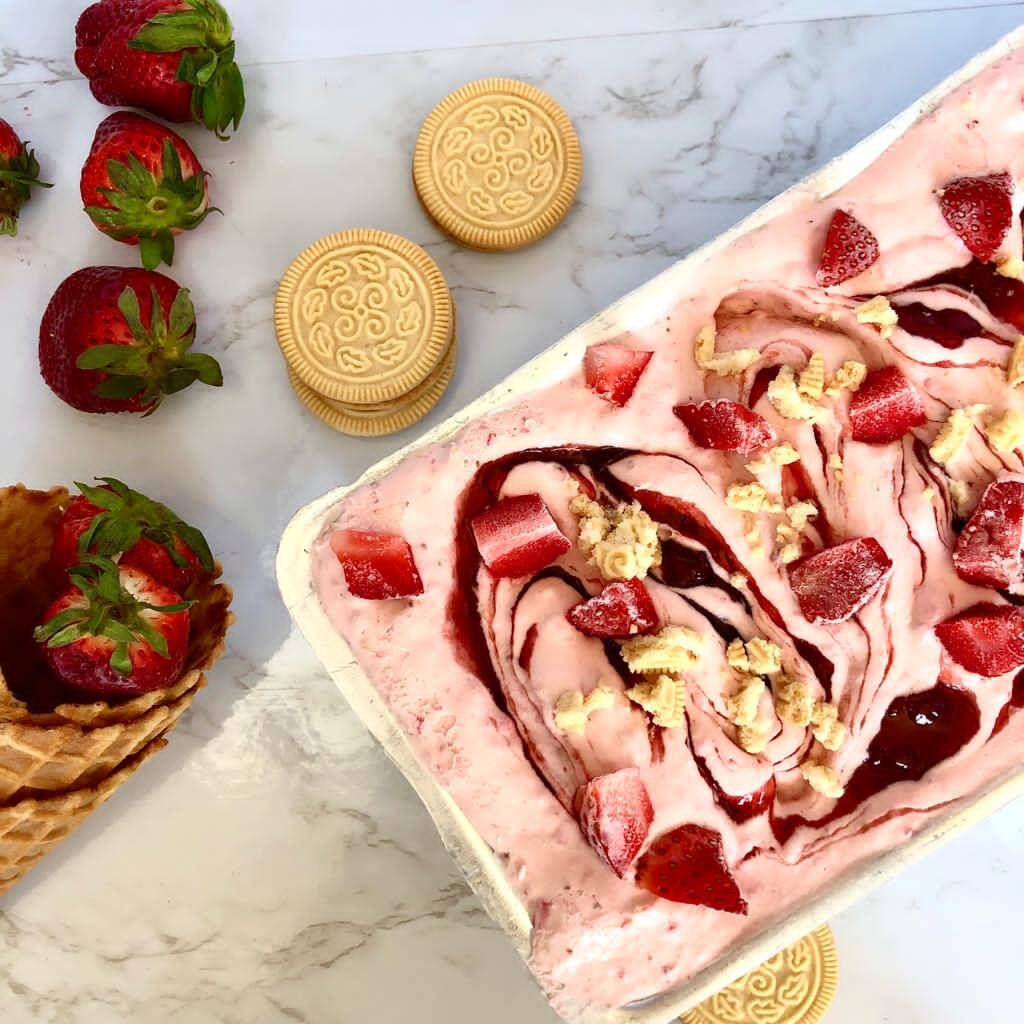 Ingredients
2 cups heavy cream
1 cup sweetened condensed milk
1 teaspoon vanilla extract
2 cups fresh strawberries, sliced + a few more for topping
10 to12 Golden Oreos crushed
3 to 4 Tablespoon Strawberry jam
2 to 3 drop red food color optional
Instructions
In a large bowl, mash the strawberries really well or you can use a food processor to crush strawberries.
In the bowl of a stand mixer with the whisk attachment, or using a hand mixer, beat the heavy cream until stiff peaks form, about 4-5 minutes.
Using a spatula, stir in the sweetened condensed milk and vanilla and red food color.
Add in the mashed strawberries and stir in a few times. Then stir in the crushed Oreos, reserving a few for the top layer.
Pour the mixture into a loaf pan or metal container, top with a few pieces of crushed ores and a couple slices of strawberries if desired. Cover the pan tightly with aluminum foil and freeze 4-6 hours, or overnight.