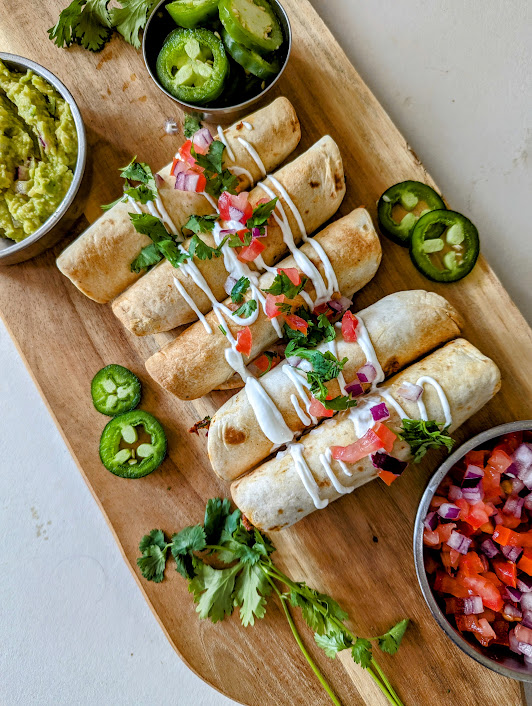 These baked treats are packed full of protein, fiber. This will be a new family favorite! Corn Black Bean Taquitos are so easy to make, and have the very best cheesy bean and corn filling! Taquitos ready in 25 minutes. Black Bean Cheese Taquitos-these Easy vegetarian taquitos make a great party appetizer or main dish! Serve with all of your favorite sides like salsa, guacamole and sour cream sour cream!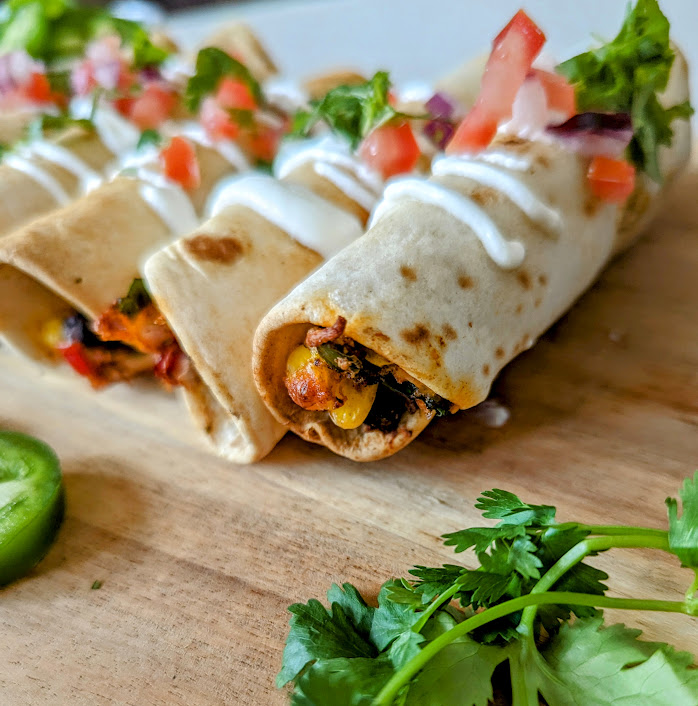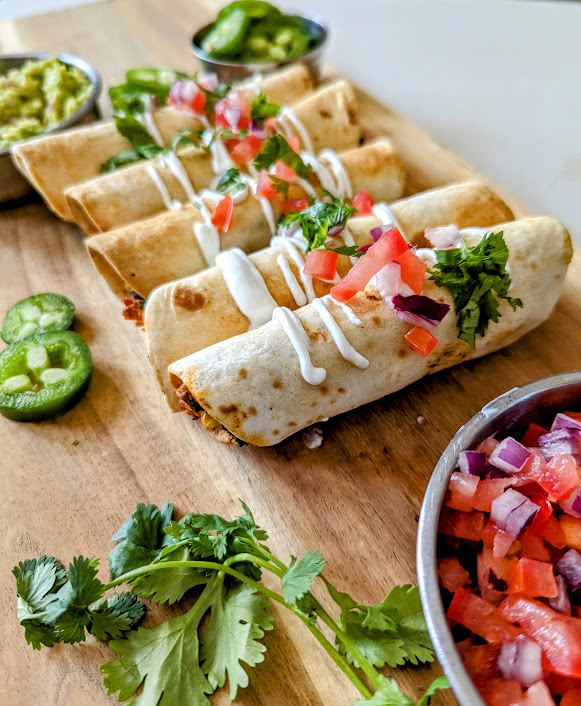 Ingredients
1 cup cooked black beans
1/4 cup fresh, canned or frozen whole kernel corn
1-1/2 cups grated cheddar cheese
12 (4-inch) tortillas
1/4 onion, diced
1/4 cup cilantro, chopped
1/4 cup bell pepper
1 jalapeño pepper chopped
1 tablespoons Taco seasoning
For serving-
Salsa, guacamole and sour cream
Instructions
Preheat your oven to 400 degrees and prepare a baking sheet by lining with parchment paper or coating with a light coat of cooking spray.
In a medium bowl, add 1 cup of the black beans.
Add corn, onion, cilantro, jalapeno pepper, bell pepper, taco seasoning and cheese. Stir until well combined.
Fill each flour tortilla shell with a few Tablespoons of filling and roll tightly.
Line the filled tortilla shells up on the baking sheet and spray with a light coating of spray.
Bake for 10-15 minutes in the preheated oven.
Flip over and bake for an additional 10 minutes or until golden brown.
Serve immediately with salsa, guacamole or sour cream.