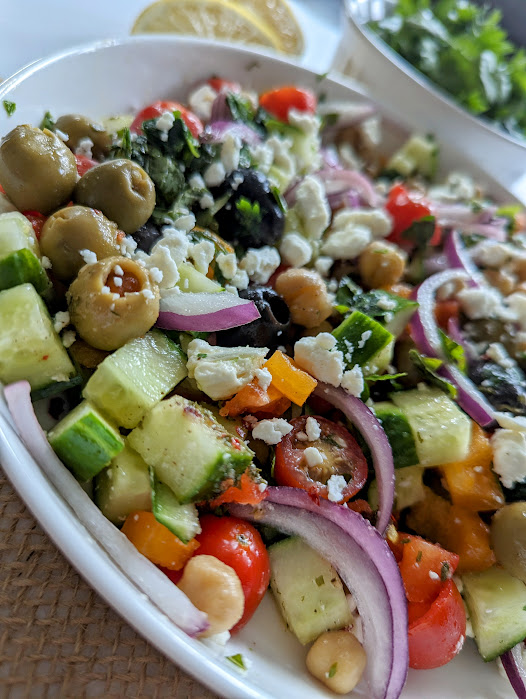 This Chickpea Salad is a delicious and healthy side dish that's vegetarian, packed with veggies and healthy protein! This simple chopped chickpea salad recipe takes less than 20 minutes to throw together. Packed with Mediterranean flavors including chickpeas, tomatoes, bell pepper, feta, cucumber, olives and a light red wine vinaigrette. Chickpeas add protein and a tangy vinaigrette brings it all together.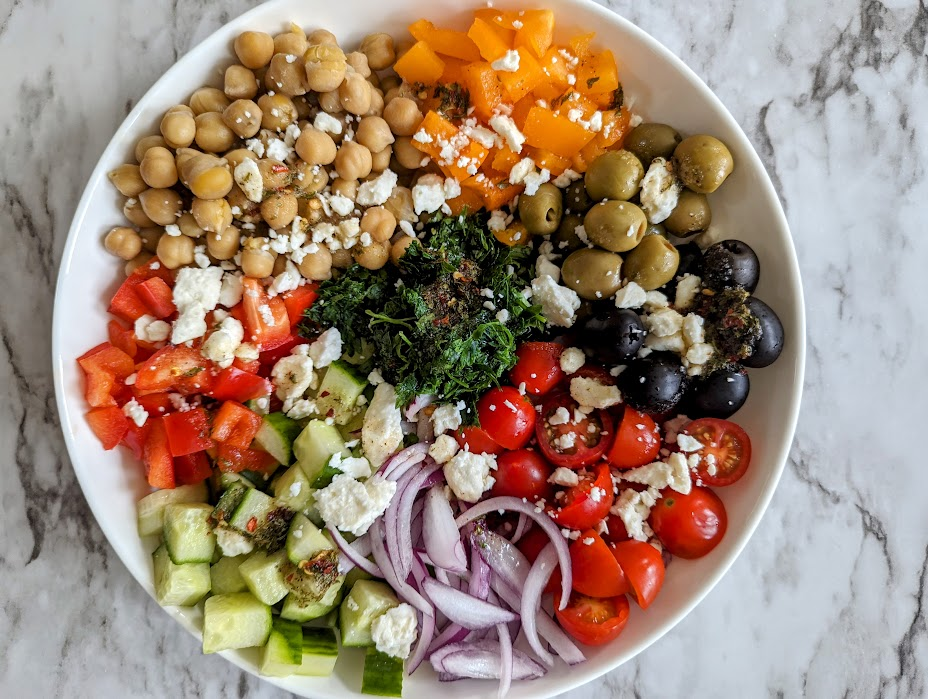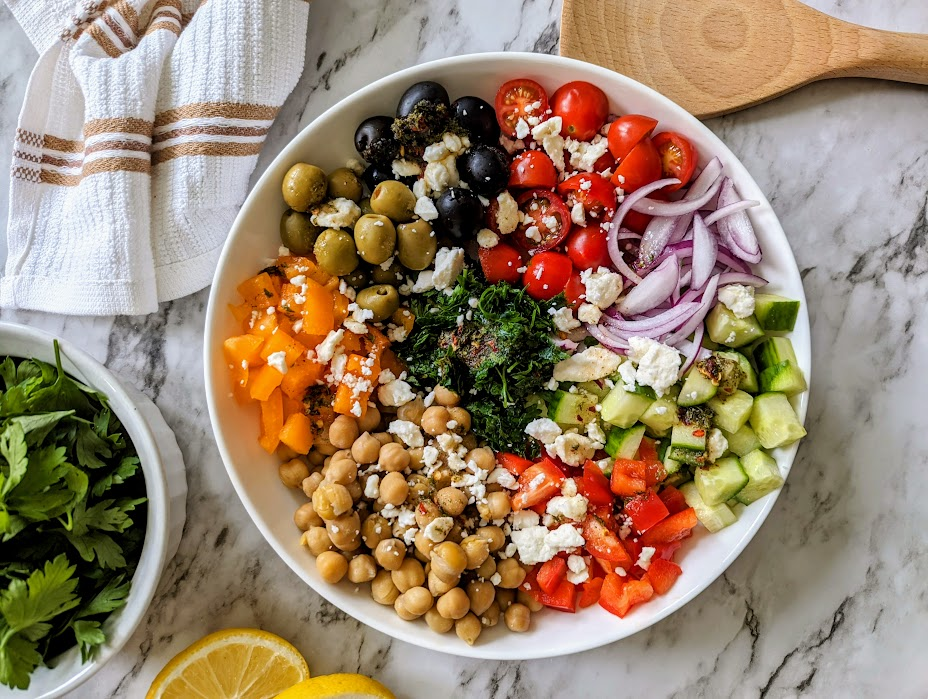 Ingredients
For the salad
1 ½ cups boiled Chickpeas or 1 (15 ounce can) drained
1 cup large English Cucumber quartered and sliced
1 cup Red Bell Pepper diced
1 cup Cherry Tomatoes halved
1 cup orange bell pepper or yellow bell pepper, chopped
½ cup Pitted Kalamata Olive or black olives
1/2 cup sliced red onion
½ cup Feta Cheese crumbled
1/2 cups chopped fresh flat-leaf parsley
2 tablespoons freshly chopped basil
2 tablespoons freshly chopped mint
For the dressing
2 tablespoons extra-virgin olive oil
2 tablespoons red wine vinegar or rice wine vinegar
1 tablespoon lemon juice
1 tsp. garlic powder
1/2 tsp. red pepper flakes
1 tsp. salt
1/2 tsp. black pepper
1 teaspoon honey
1 teaspoon dried oregano
Instructions
In a large mixing bowl, toss together chickpeas, tomato, cucumber, bell pepper, red onion, olives, feta, basil, and mint.
To make the dressing, whisk together olive oil, red wine vinegar, lemon juice, honey, garlic, red pepper flakes , and oregano in a small bowl. Season with salt and pepper, to taste.
Pour dressing over chickpea salad. Toss to combine. Refrigerate until ready to serve.
Notes
If you are using dry chickpeas, soak 3/4 cup chickpeas overnight then pressure cook with 2 cup of water up to 4 whistle on medium heat.