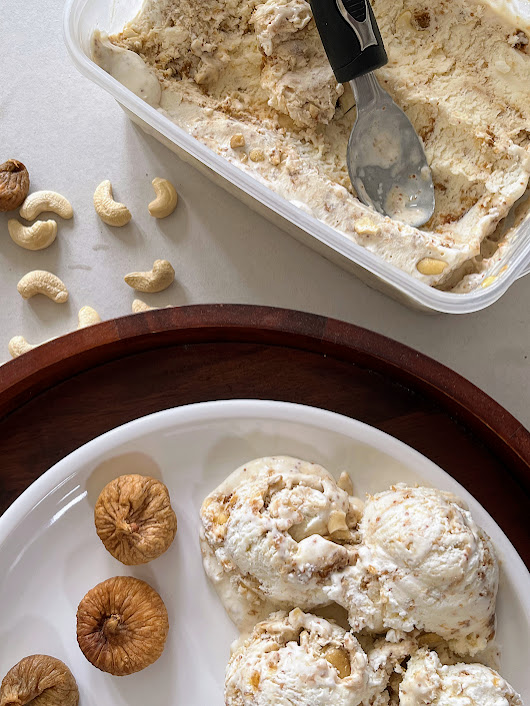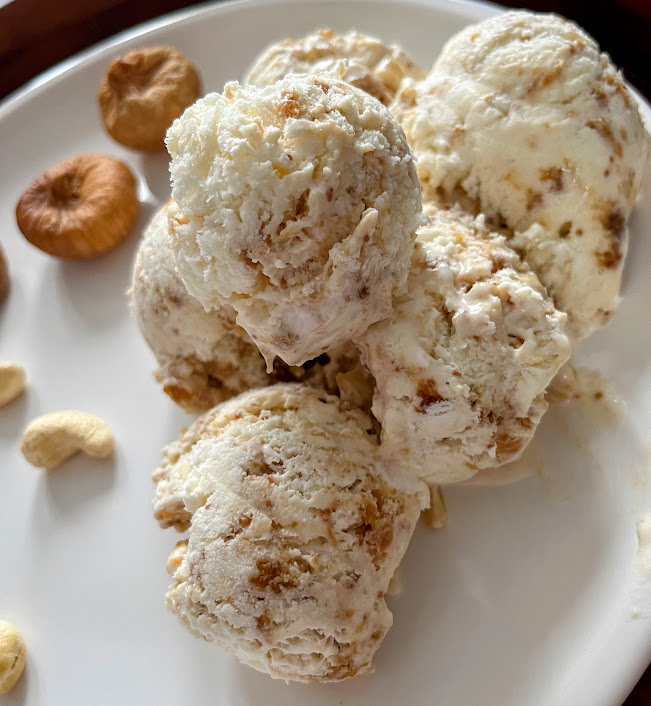 This homemade kaju and anjeer Ice Cream recipe is a simple and delicious. This Ice Cream is a very easy, no churn, egg free and no need any ice cream maker machine for making this yummy dessert. This is a gorgeous rich ice-cream and must for all these who love fruits and nuts.
Summers are here! With this heat comes the opportunity to start enjoying some of our favorite treats. A creamy bowl of delicious ice cream is all one needs to lift one mood when the sun outside is beating down hard. The satisfaction of having a bowl of ice cream you made yourself is just irreplaceable.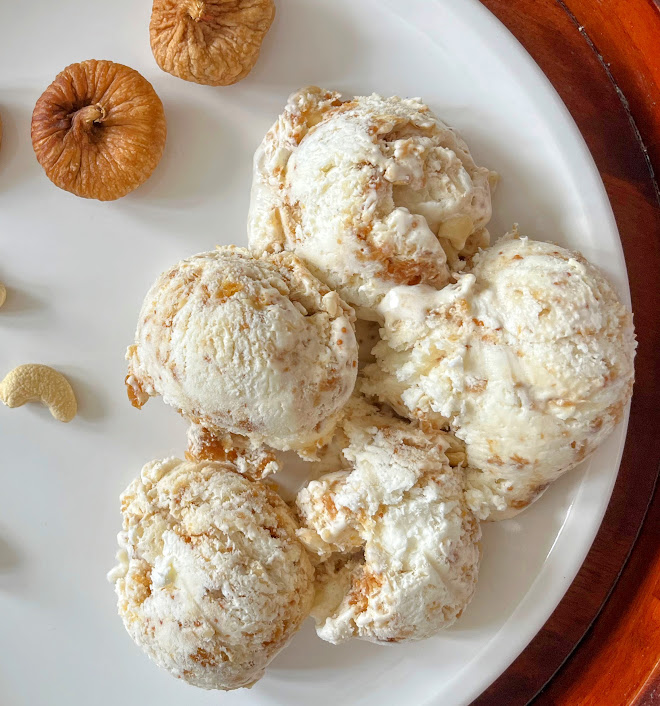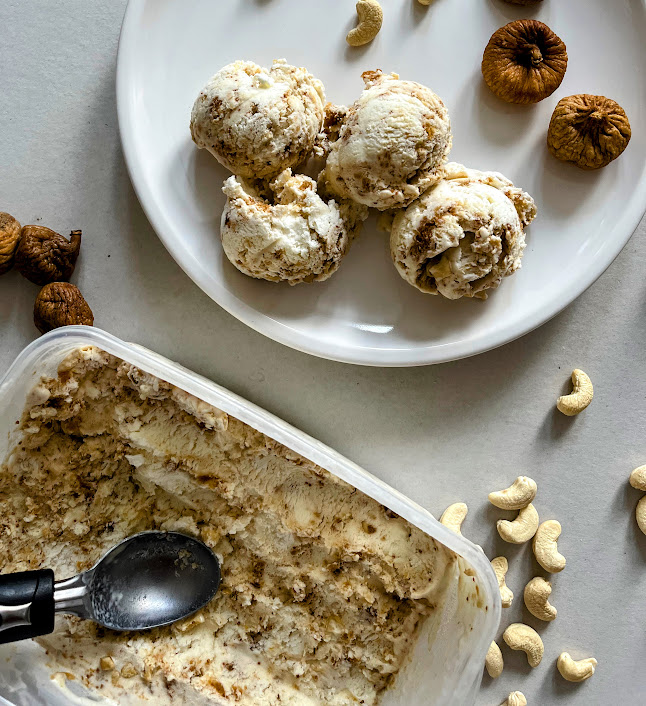 Ingredients
2 cups Heavy Whipping Cream
2 cup Whole Milk
1/2 icing Sugar
½ cup condensed milk
1 tablespoon cornflower
¼ cup Cashew Powder
5-6 dried figs soaked in warm water
½ cup chopped cashews
Instructions
Add milk to a pan.
Mix Corn flour with 1 tbsp. cold milk. add this mixture to pan
Add the cashew powder and condensed milk and let it boil.
Stir and cook over medium flame till milk Becomes thick.
Switch off the flame and let it come to room temperature.
Add sugar end Blended in mixer grinder.
Chill the base for an 2 hour.
Add chopped anjeer (figs)In food processor.
Meanwhile, whip heavy whipping cream till it gets soft peak..
Now fold in prepared Ice cream base with whipped cream followed by anjeer & cashew.
Transfer the mixture into a freezer safe container. Level it using spatula. Cover with clean plastic wrap followed by lid. Plastic wrap should touch the mixture, so that ice crystal won't be formed.
Place container in freezer for 10 – 12 hours or till it gets well set. To get good result, after 5 – 6 hours, take out container and mix semi set ice cream using fork. Place back the container in freezer. This process makes ice cream smooth and creamy. Serve once it gets well set.
Enjoy!