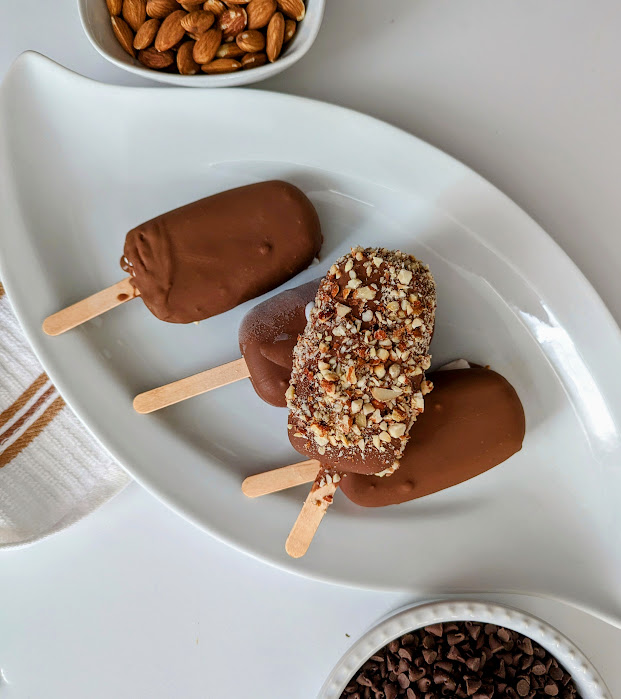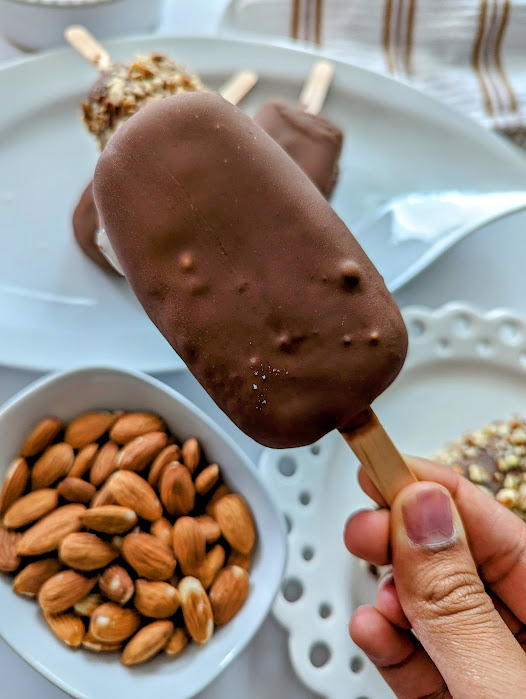 These irresistible soft, smooth, creamy, homemade ice cream bars are perfect for a hot summer's day. These homemade ice cream bars are incredible. If you like chocolate and you like ice cream you will love these! This Chocolate Ice cream bar is made of using natural ingredients only – unlike store bought ice cream – and the recipe does not use egg, nor gelatin! Let's get started!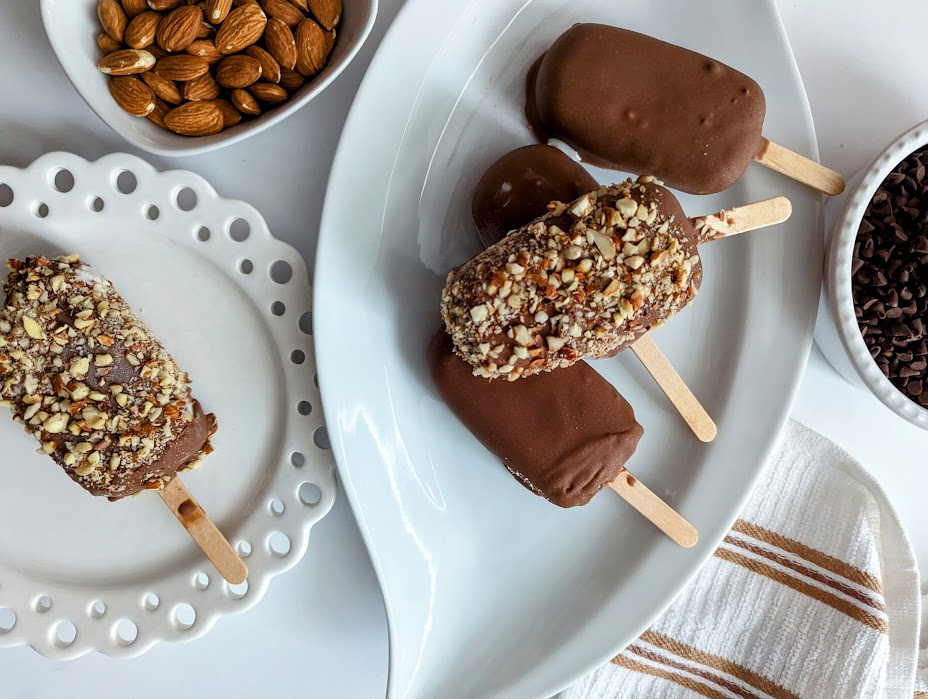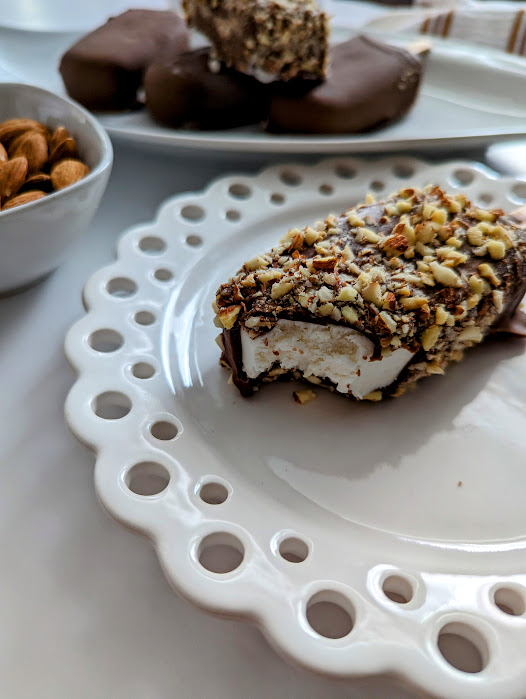 Ingredients
1 cups heavy whipping cream
1/2 cup sweetened condensed milk
1 tsp vanilla extract
2 cup chocolate chips or bars
1/4 cup of oil canola, olive, coconut, etc.
Nuts, coconut flakes, sprinkles, etc. (optional)
Instructions
In a medium bowl mix together the heavy cream, sweetened condensed milk, and vanilla extract.
Put the stick in the popsicle molds and then fill them up with the ice cream base. Freeze the ice cream base for 4 to 8 hours or even overnight, so they get nice and firm. This would make about 8 bars.
Place the chocolate in a microwave-safe bowl and melt using bursts of 30 seconds and then stirring until melted. Or use the double boiler method on the stovetop. Add oil to thin out the chocolate so it is nice and runny. Pour the chocolate into a tall glass.
Remove a few bars from the molds, keep the rest in the freezer, and dip in the chocolate. Allow the excess to drizzle off. The chocolate should firm up within 15 seconds or so. Place them on a sheet pan with parchment paper or a silicone mat. Then repeat with more bars.
If you want toppings like nuts, coconut flakes, etc. After you dip the ice cream bar in chocolate and let the excess drain off, quickly dip in the toppings.
Place them back into the freezer, they go for an hour or so to firm up again. Then you can serve them. Enjoy!