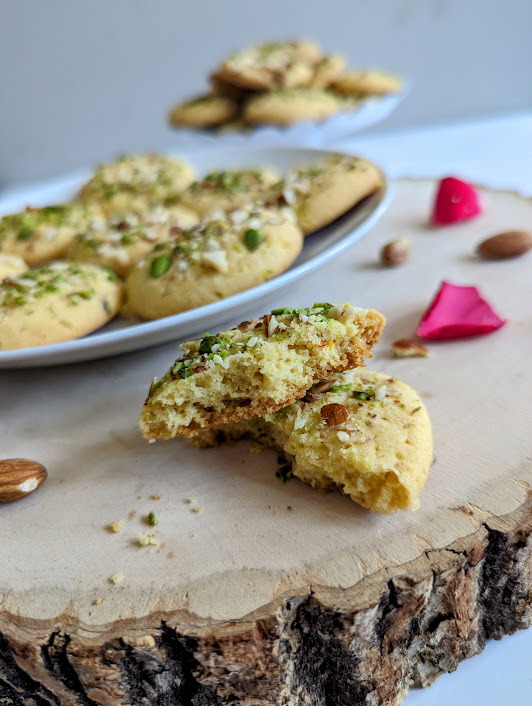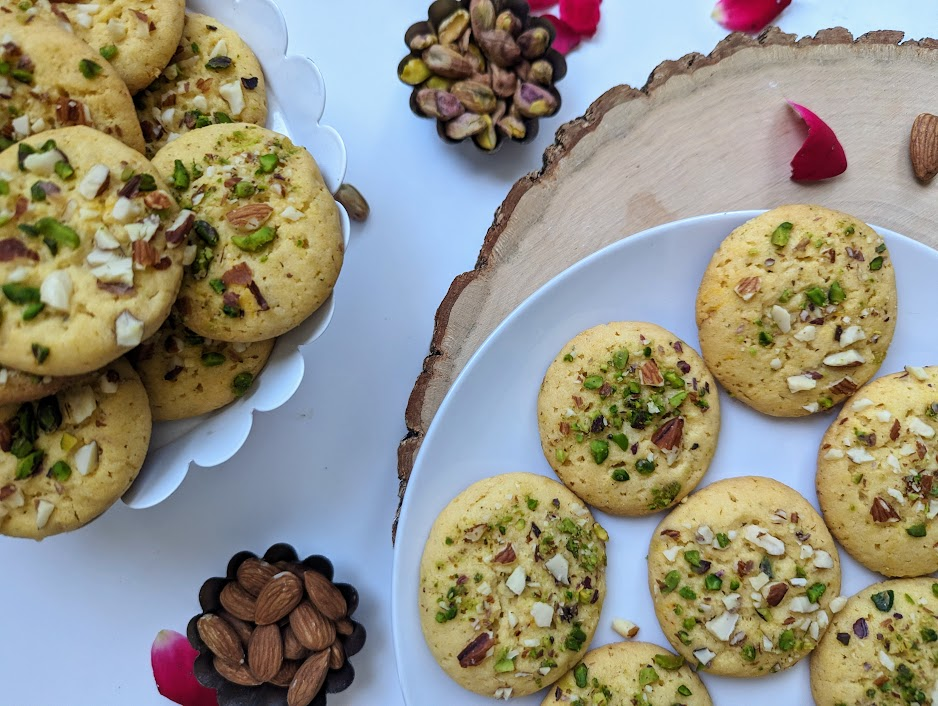 These assorted nuts biscuits are sure to be a family favorite & a perfect gift to make & give for festive occasions. These cookies are light, crispy & yum! Easy Pistachio And Almond Cookies – made in no time, taste divine! They are egg-less as well, but they just taste so good! Eggless Almond Pistachio Cookies Recipe has a unique texture that melts in your mouth yet still gives a distinctive crispness in every bite.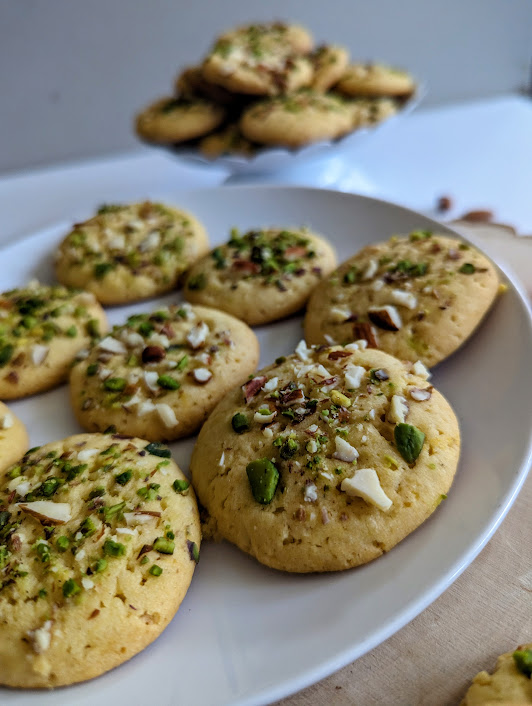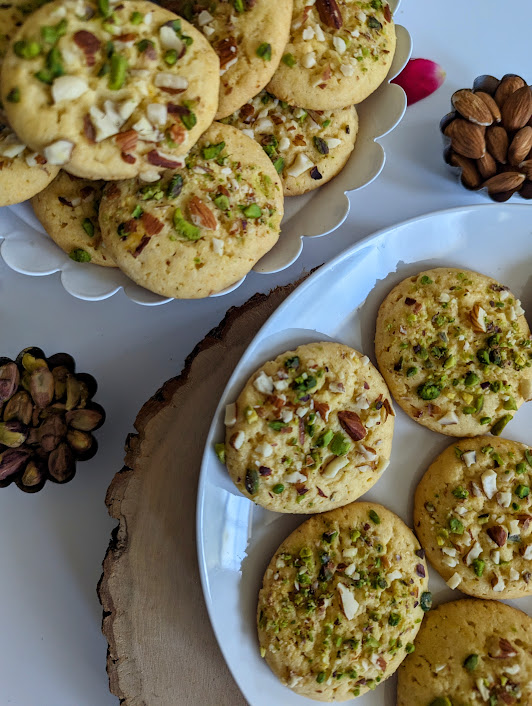 Ingredients
120g / 1 cup Maida / Plain Flour
30g / 1/4 cup Besan / Gram Flour
20g / 2 tbsp. fine Suji / Semolina
80g / ½ cup Powder sugar
113g / 1/2 cup Slightly Melted Butter
1 pinch Salt
1/4 tsp baking powder
1/4 tsp baking soda
½ tsp Cardamom Powder
1 tsp saffron soaked in warm milk
2 tbsp. chopped pistachios
2 tbsp. chopped almond
Instructions
In a bowl beat butter and caster sugar until light and fluffy and pale in color.
2. In a bowl sieve all the dry ingredients together.
3. Now mix the wet and dry ingredients together and form a dough.
4. Divide into 25 portions.
5. Shape into small round shape & place in a baking tray, top with nuts.
6. Bake in a preheated oven for 15 mins at 160 Degree C•
7. Let it cool completely stored in a airtight container.