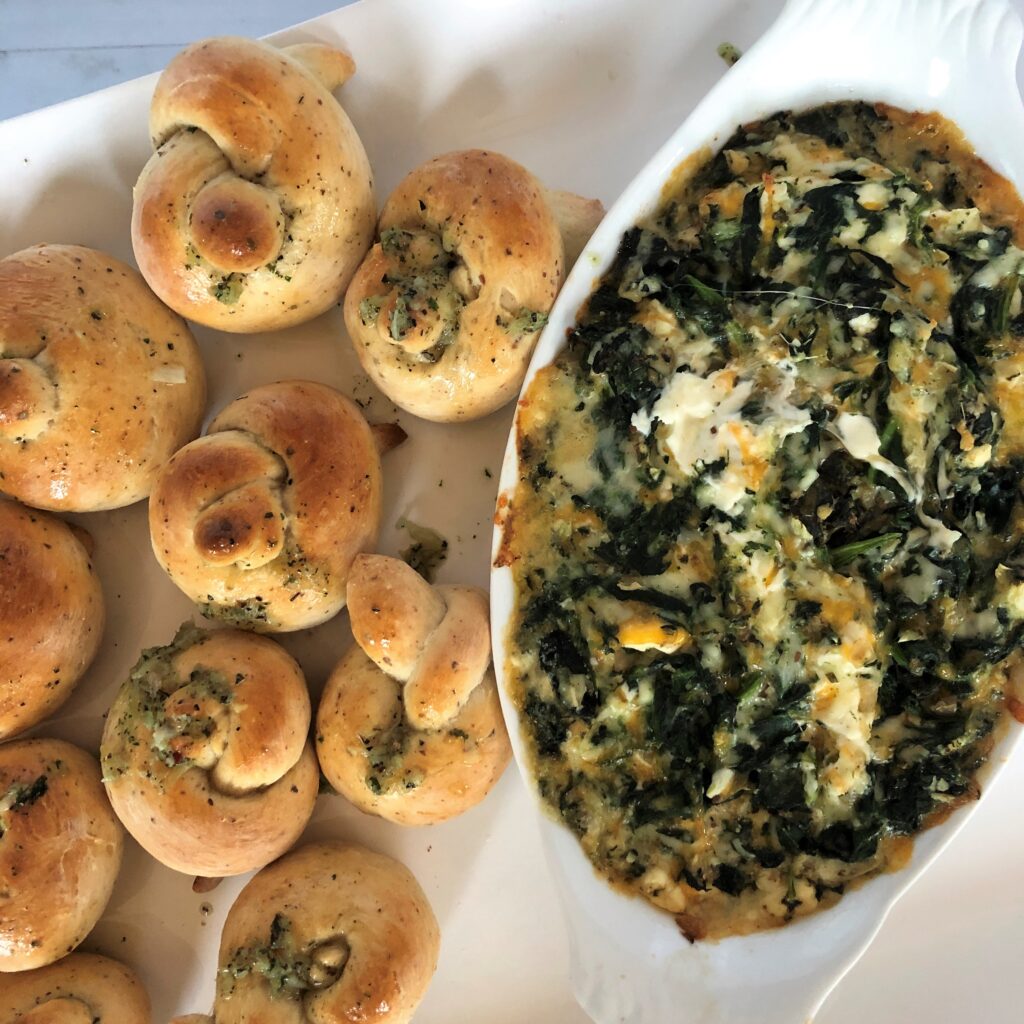 Garlic Knots with Cheesy  Spinach Dip is an amazing dish you can prepare whenever you have friends invited and want to get an impressive dish with less effort involved. It is easy to prepare and you can either choose to make this from scratch, making your own dough or you can use leftover pizza dough or store-bought dough. This garlic Knots and dip is a breakthrough for all the other party recipes and is sure to become a hit.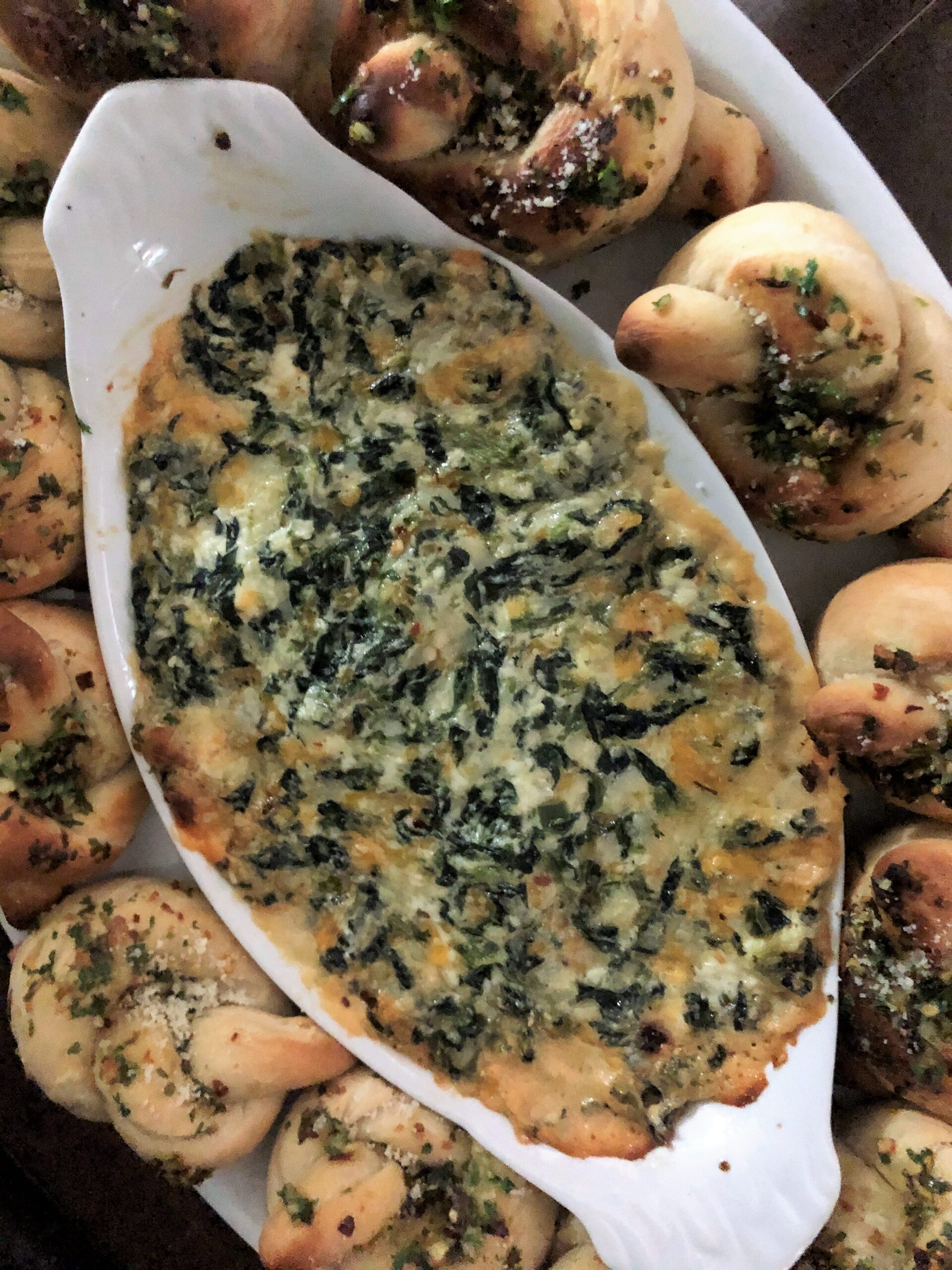 Ingredients
Garlic Knots
1 cup All Purpose Flour
2 Tablespoon Milk Powder
3/4 Tsp Instant Yeast
1/2 Tablespoon Sugar
Salt to taste
Warm Water
2 tablespoon Softened Butter
1 tablespoon Parmesan cheese for garnish
Spinach Dip
1/3 Cup Cream Cheese
1/4 Cup Blanched Spinach
2 Teaspoon Minced Garlic
1 tablespoon chopped green chilli
Salt to taste
¼ teaspoon black pepper
1/4 Cup Mozzarella Cheese
1/4 Cup Cheddar Cheese
Garlic Butter
2 Tablespoon Melted Butter
1 tablespoon Minced Garlic
1 Tablespoon Parsley/ Coriander
1 Teaspoon Red Chilli Flakes
Instruction
Garlic Knot Recipe :
In a bowl put all purpose flour, milk powder, salt, sugar, instant yeast. Mix it well.
 Add warm water slowly to form a sticky dough
 Put softened Butter and knead it well till all the butter is well incorporated
 Flour the surface and knead it for another 2 – 5 min or until the dough is no longer sticking to the surface
 Oil a larger bowl and put the dough in it
 Lightly oil the dough as well 
 Cover and rest it for 1 – 2 hours
 Or until the dough has doubled in size
 Remove the air out and knead it lightly
Make Knots  
Cover and rest it for 15 min 
In the meanwhile, make spinach dip
Spinach Dip Recipe:
Put cream cheese in a bowl
Whip it up until it is smooth
Put blanched spinach, salt, pepper and minced garlic
Mix it well
Put Mozzarella cheese and cheddar cheese.
Mix it up. Add everything in a baking dish.
Assembling :
Preheat the oven at 350 F and bake it for 15 – 20 min or until the bread turns golden brown and spinach dip is bubbly. Serve Hot.