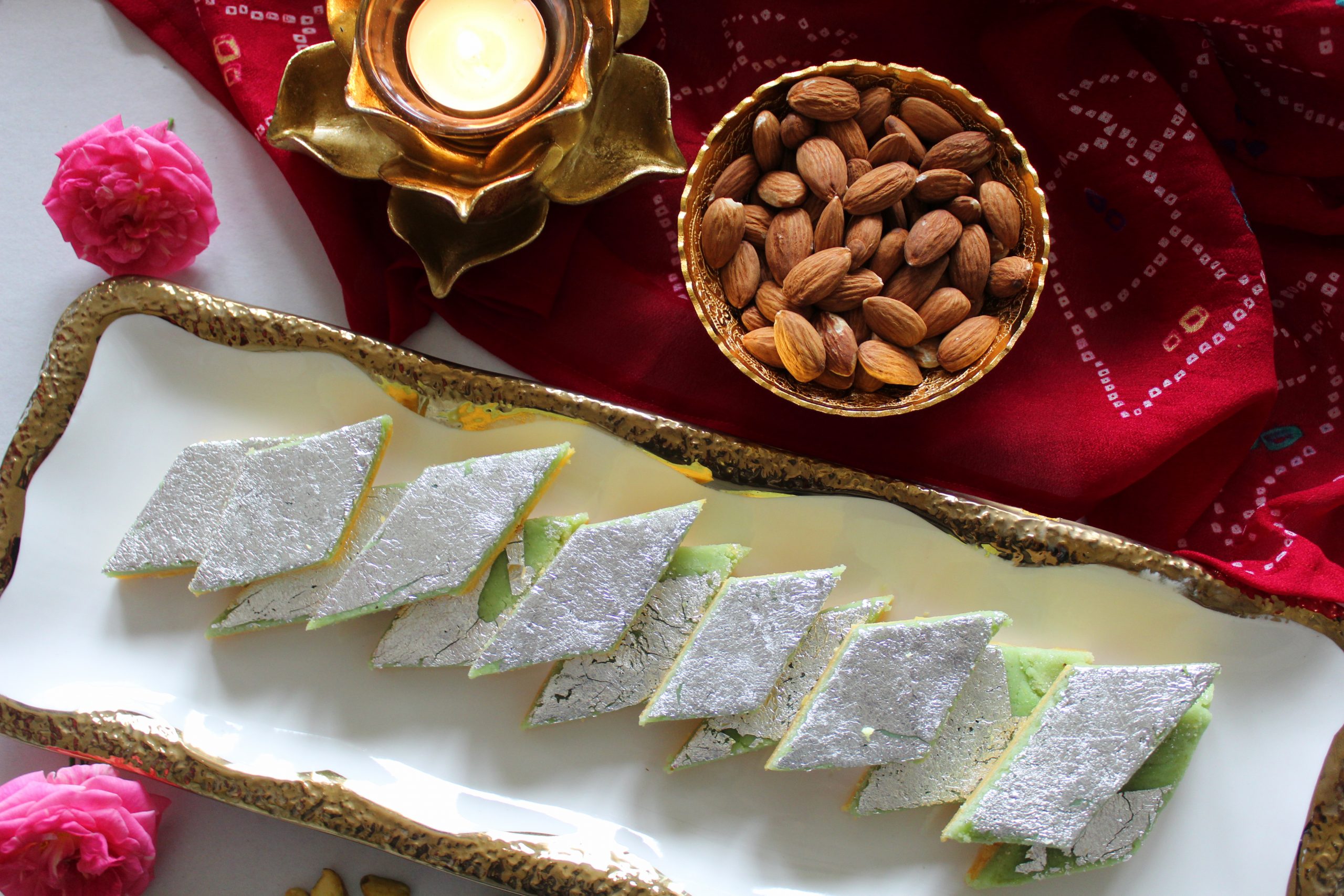 Presenting a family favorite, Badam Pista Burfi – an aromatic Indian dessert with a delightful balance of a mild sweet taste and a light fudgy texture. Badam and Pista Burfi is a very rich and delicious dessert with the goodness of almonds and Pista. It will be loved and cherished by everyone in your family. It is a perfect recipe to begin your Diwali celebrations and bring joy into your lives. I like to add saffron which gives a nice yellow color and divine smell.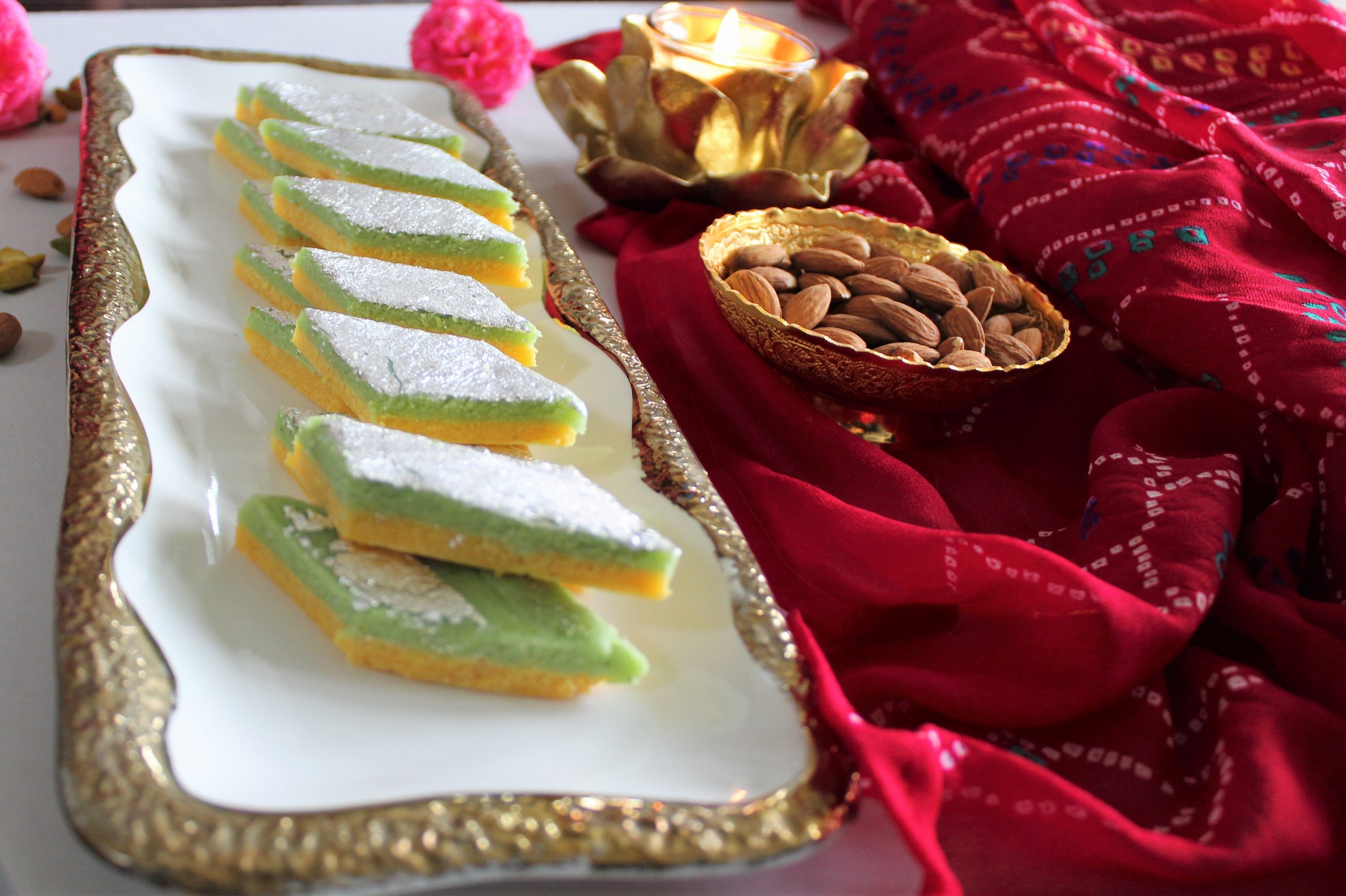 Ingredients
2 cup Badam (Almonds)
1-1/2 cups Milk
¼ cup Pista powder (Pistachios)
1-½ cup Sugar
Saffron few stand
2 tablespoon milk
Chandi ka vark (edible silver leaves) to garnish(optional)
Instructions
soak the almonds overnight and peel the skin.
Take 2 Tbsp of warm milk & add saffron.
Blend Pista to make a powder. Sieve to get rid of any coarse pistachio pieces.
Grind the almonds with milk to a fine paste in a mixer grinder. Mix the almond paste and sugar and transfer it to a non-stick pan. Keep the gas on medium heat and keep stirring.
 keep stirring until the mixture starts to leave the side of the pan. (this might take around 30 minutes)
 Remove mixture in a grease plate.
Divide mixture in 2 equal parts.
 Add 2 Tsp saffron milk  to one part for flavor. Mix it well.
Transfer the mixture into tray lined with butter paper or parchment. Spread it evenly and make one layer. Kesar Badam layer is ready, set it aside.
Add pista powder to another part.Mix it well.
Spread it evenly over the Kesar Badam layer, set it aside.
Garnish with silver vark. Refrigerate for 2-3 hrs. Cut the pieces as you desired..
 Pista Badam Burfi is ready..!! Enjoy it with friends and family.