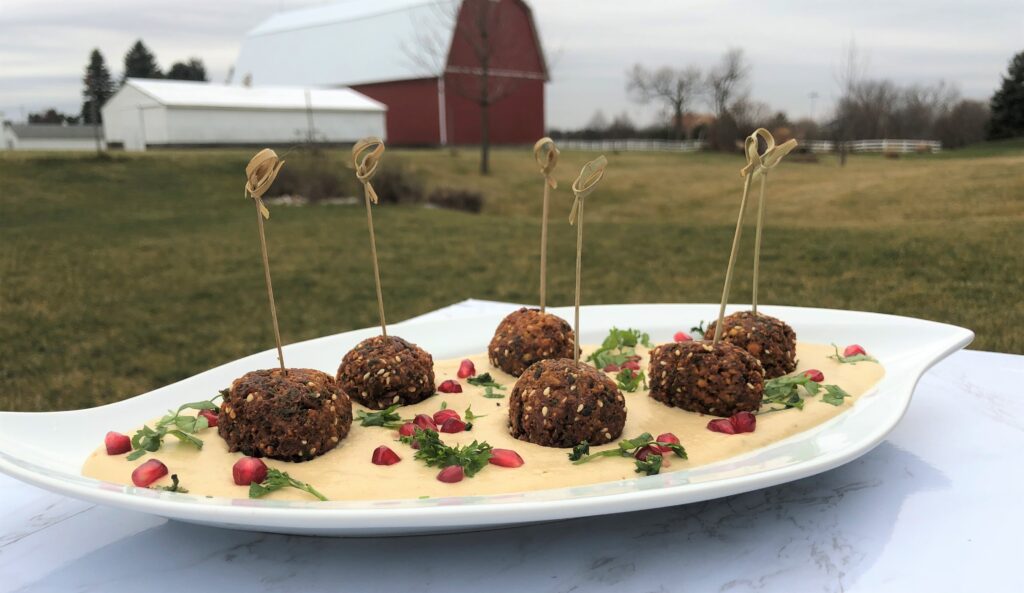 Falafel is an iconic popular street food in the Middle East that's vegan, protein-rich and surprisingly easy to make. This authentic crispy Lebanese falafel recipe is made with chickpeas, herbs, onion & spices – vegan, gluten-free, protein-rich. You can make crispy falafel at home and have it taste just like it's from the streets of Lebanon.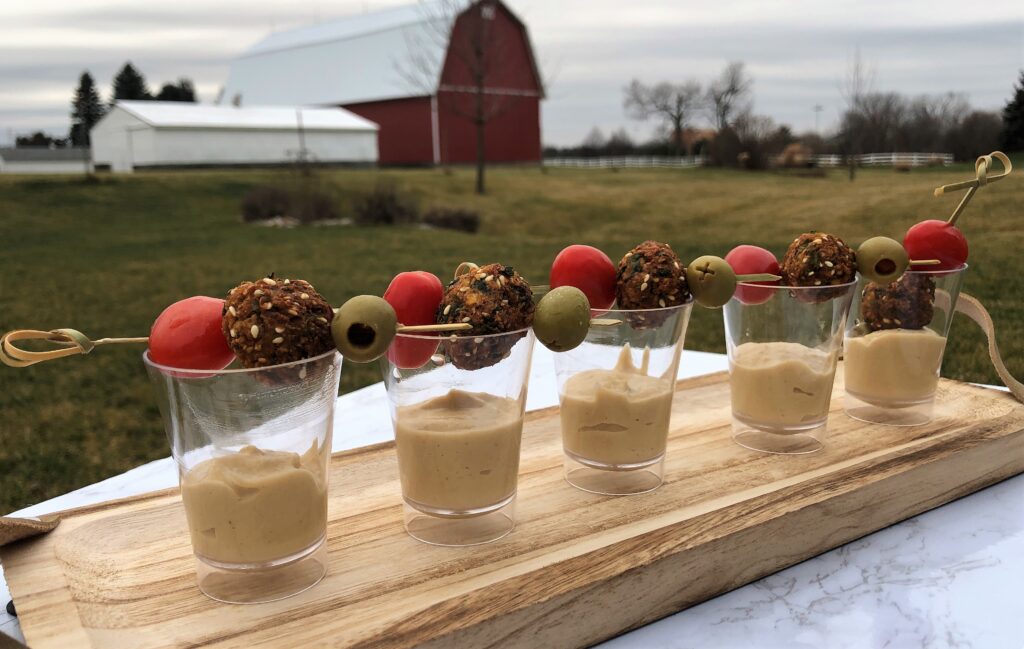 Ingredients
1 cup chickpeas soaked overnight
1/2 chopped Onion
3-4 garlic cloves
1 small green chilli
1/2 cup Parsley
1/2 cup Cilantro
4 tablespoons Flour/breadcrumbs or chickpea flour
1 teaspoon Salt
1 tsp Cumin Powder
1 tsp Paprika
2 tbsp toasted sesame seeds
Oil for frying
Instruction
1. Put the chickpeas in a large bowl over them by about 2-3 inches of cold water. Let soak overnight, then wash and drain.
2. Put washed and drained chickpeas into a food processor, add garlic cloves, onion, parsley, cilantro, baking soda and spices. process until smooth but crumbly.
3. Transfer to a large bowl, add breadcrumbs and mix until combined. Cover and refrigerate for 1 hour.
4. Heat oil to 360˚F (180˚C).
5. Remove falafel mixture from the fridge and using wet hands shape into 1-inch balls.
6. Fry the falafels in batches, 4-6 at a time. Until golden brown and crispy, about 3-4 minutes. Transfer to a paper towel.
7. Serve as is or with Hummus.