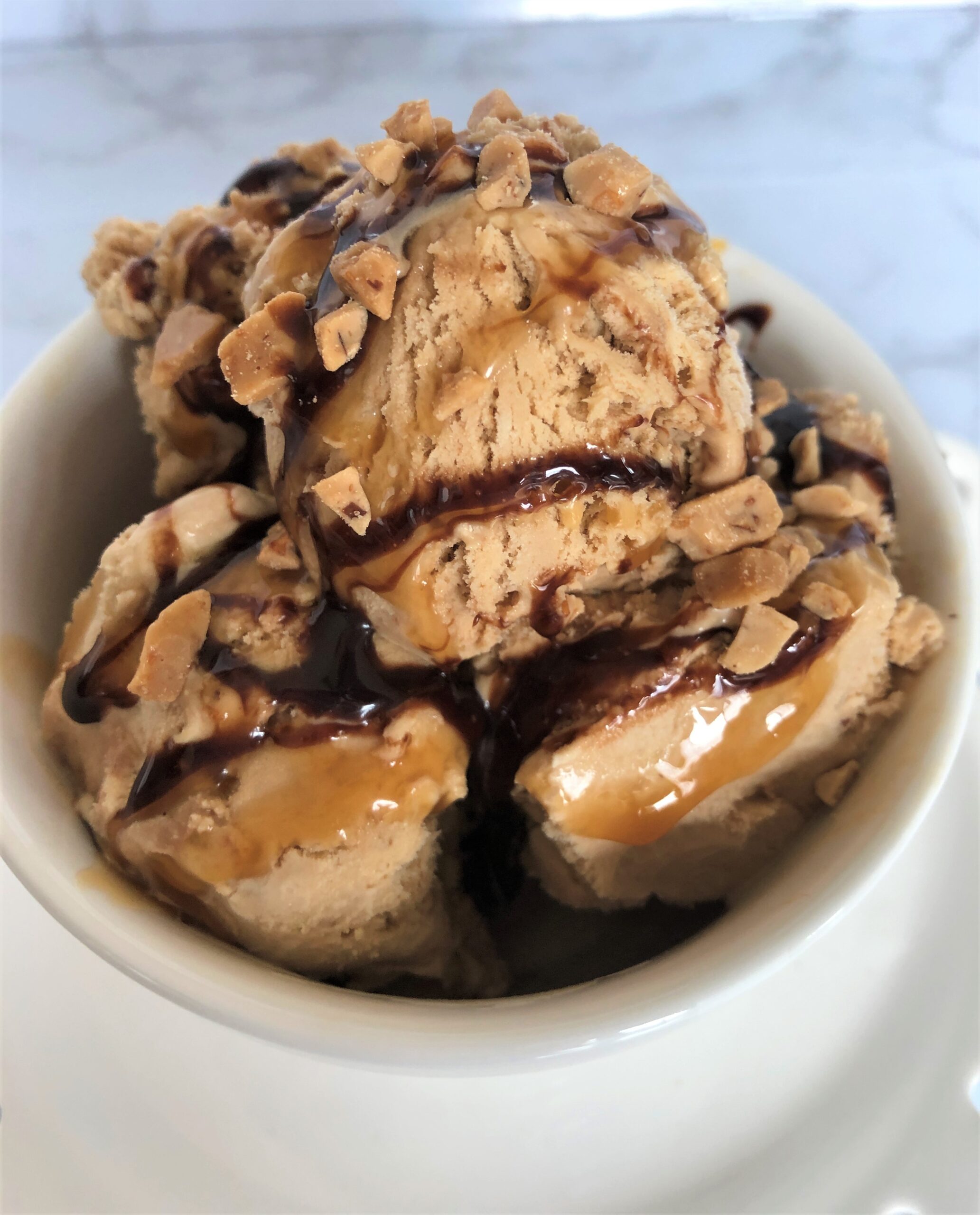 The most delicious coffee toffee ice cream recipe! My coffee caramel chocolate swirl ice cream is bound to become a family favorite! Making ice cream at home is way easier than you think with this no-churn, no machine recipe! It's all of my favorite ice cream flavors combined into one super easy recipe! Next time you're looking for a cold treat this summer, just make this ice cream at home.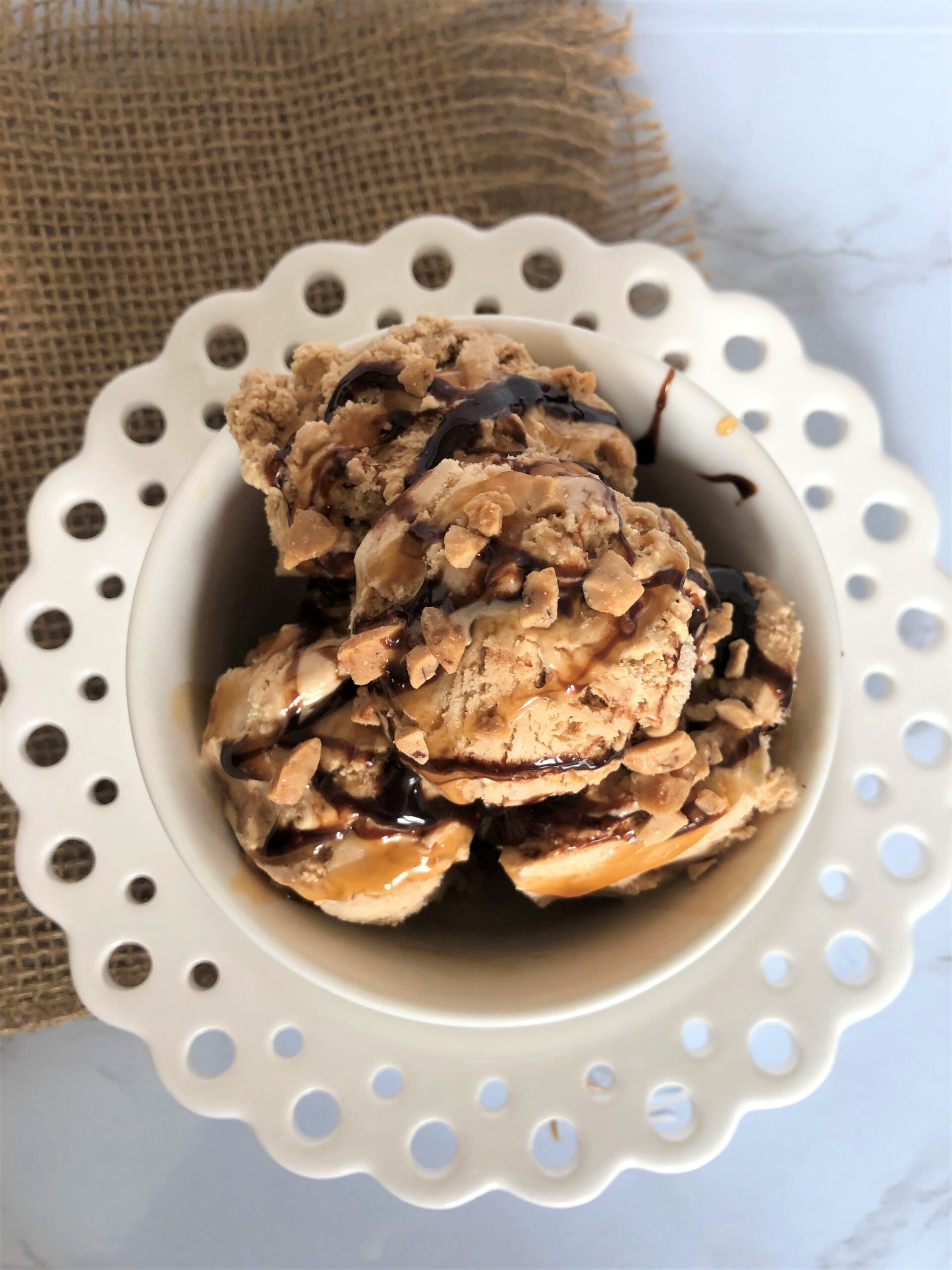 Ingredients
2 cup cream
1 cup condensed milk
2 tbsp. coffee
2 tbsp. warm water
1 teaspoon vanilla
2 tbsp. caramel sauce
2 tbsp. chocolate syrup
1/2 cup Heath toffee pieces or Chocolate chips
Instructions
Pour the chilled heavy cream into a mixer bowl and whisk on high speed for 3 to 5 minutes until stiff peaks form.
In a separate small bowl, combine the instant coffee and water and stir until dissolved. Pour the dissolved coffee and vanilla into the sweetened condensed milk and stir until well combined. Add whipped cream into the sweetened condensed milk mixture and fold gently.
Add toffee pieces and mix.
Pour half of the ice cream mixture into a 8 or 9-inch bread loaf pan, glass or metal. Drizzle the caramel and chocolate sauce on top
Follow with the second half of the ice cream mixture and top with more caramel and chocolate.
Cover the pan loosely with plastic wrap and place into the freezer for 4 to 6 hours, or overnight.