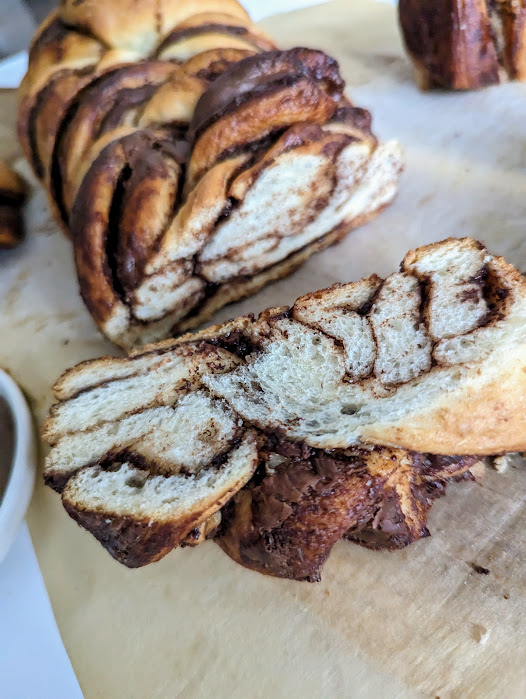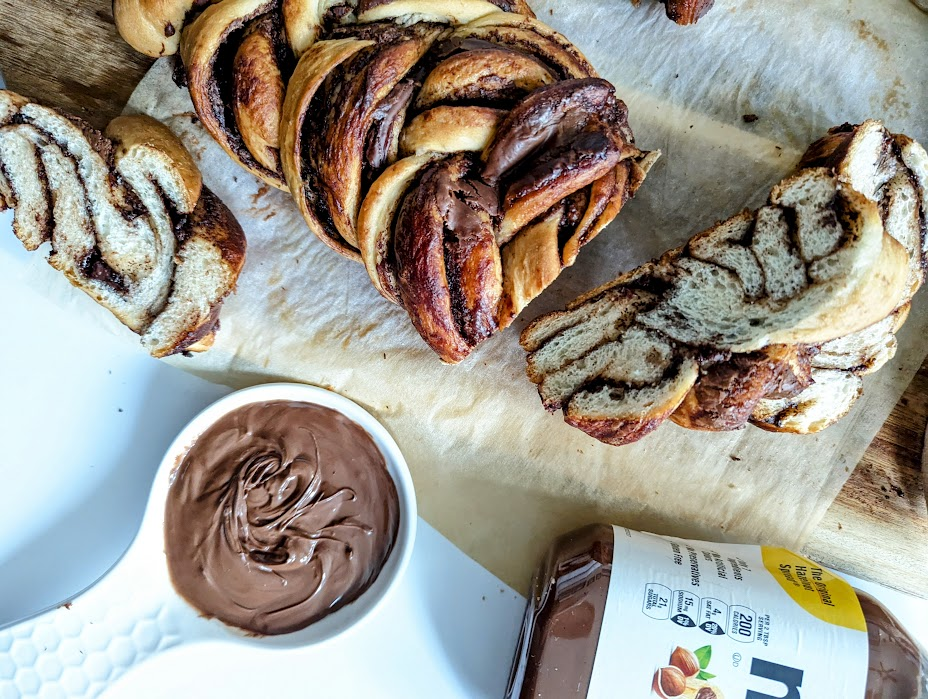 The perfect breakfast bread is for all the Nutella lovers out there! Also learn how to easily braid bread with visuals! Braided Nutella bread is sweet, soft, and filled with warm Nutella. This bread is an absolute show-stopper. Bring it to your next gathering, potluck, or family dinner to show off your bread-making skills. This recipe is easy and perfect for bakers of all levels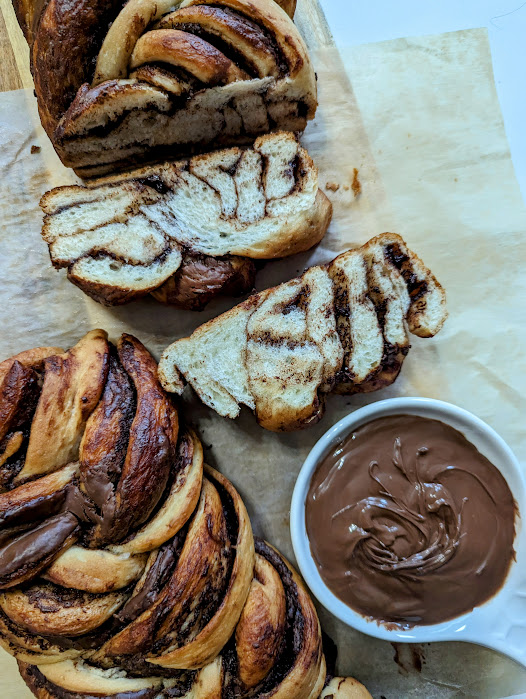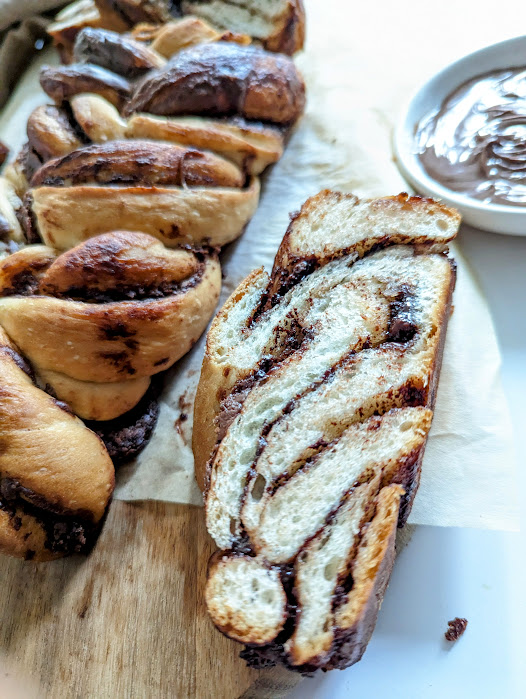 Ingredients
2 ½ cup all purpose flour
¼ cup sugar
2 teaspoon instant yeast
1/4 teaspoon salt
3 tablespoon butter or oil
½ teaspoon orange zest
1 cup warm water or milk (you may need more)
3/4 cup Nutella
Instructions
Take yeast, 1 tsp of sugar in a bowl. Add in ¼ cup of warm water and set aside for 5 mins till it foams up.
Take flour, sugar, salt in a bowl and mix well using a fork.
Make a well in the center, pour the yeast mix in, milk, melted butter and mix using the fork till it clumps to the fork.
Now start kneading the dough for around 5 to 10 mins till it really smooth. When you press the dough using your finger, it should bounce back.
Cover the dough with plastic wrap and set aside for an hour or hour and half till the dough is doubled in size.
Now take it out and punch back the air. Knead it again.
Take the dough and roll it into a long rectangle shape.
Spread some nutella over it. Spread it evenly,
Now roll it like a log.
Once it is rolled, cut it lengthwise. Don't cut it completely so you can braid them
And start braiding them.
Now put the parchment paper along with bread in a tray.. Cover and set aside for 30 more mins.
When the bread is rising, Preheat oven to 180 degree C.
Now bake it in a preheated oven for 30min.
Remove it and let it cool.