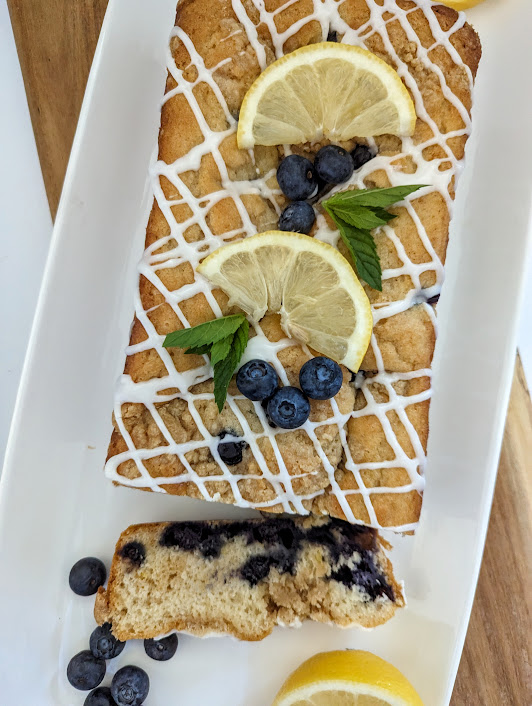 This Blueberry Lemon Loaf Cake is bursting with blueberries and lemon flavor. It is super moist, easy to make, and topped with a delicious sugar glaze. This blueberry lemon bread is really easy to make and I make this often, especially when berries are in season and plentiful. So here is simple version of this eggless blueberry loaf cake infused with lemon zest and lemon juice.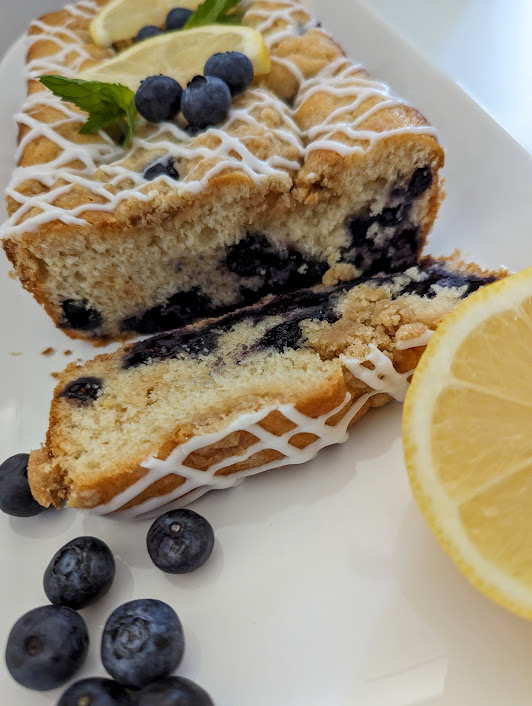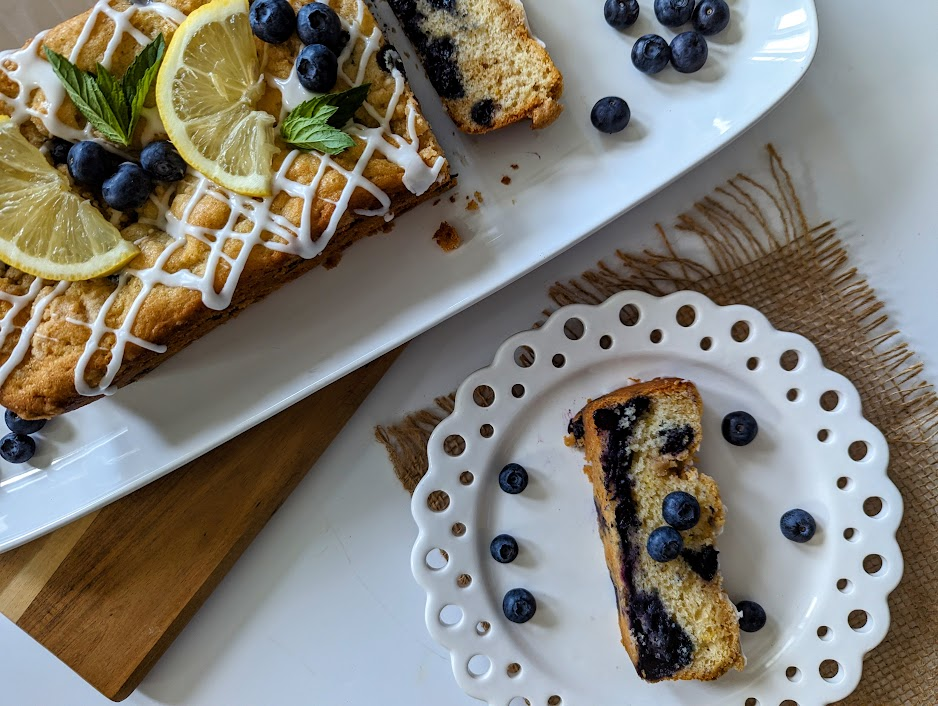 Ingredients
80 gm butter (at room temp.)
150 gm condensed milk
120 gm all purpose flour
1 tsp vanilla essence
1 tsp zest of lemon
1/4 cup fresh lemon juice
1 tsp Baking powder
1/2 tsp Baking soda
1/2 cup milk or as required
3/4 cup blueberry – tossed in 1 tbsp. flour
For the streusel
1/4 cup all-purpose flour
¼ cup packed brown sugar
2 tablespoons cold unsalted butter
Instructions
1. Preheat the oven to 350F/180C. Line a baking pan 8 x 4 inch with parchment paper or brush with oil.
2. In a bowl, sift flour with baking powder, baking soda. Keep aside.
3. Take a bowl add condensed milk, butter and vanilla extract beat with an electric beater till it becomes fluffy.
4. add the above flour to the mixture and mix well.
5. Add lemon juice and lemon zest.
5. Add the blueberry and fold gently to avoid the blueberry from bleeding in the batter.
6. Pour the batter into the previously prepared baking pan. Spread the streusel evenly
over the batter, add a few blueberries on top and bake for 35-40 minutes, or until a toothpick inserted in the middle of the cake comes out clean.
**Making the streusel:
In a bowl, mix all ingredients together using a fork to form breadcrumb like texture.