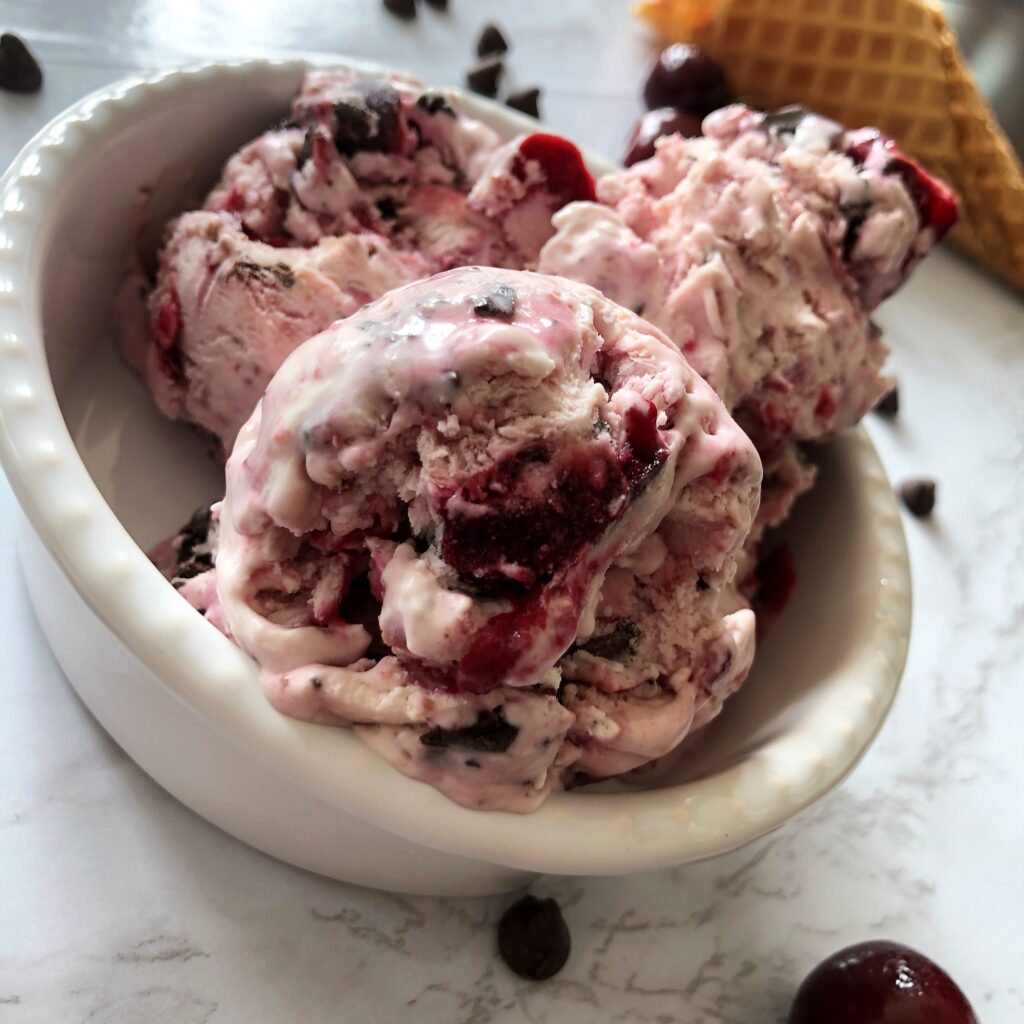 This cherry ice cream is easy to make and packed with wonderfully bright cherry flavor. This ice cream is made with fresh, sweet cherries, condensed milk, cream, sugar, with shaved bittersweet chocolate folded in. It uses a simple no churn method that results in a wonderful balance of sweetness, creaminess and fruitiness. In other words, definitely one to add to your list for cherry season. The perfect summer treat!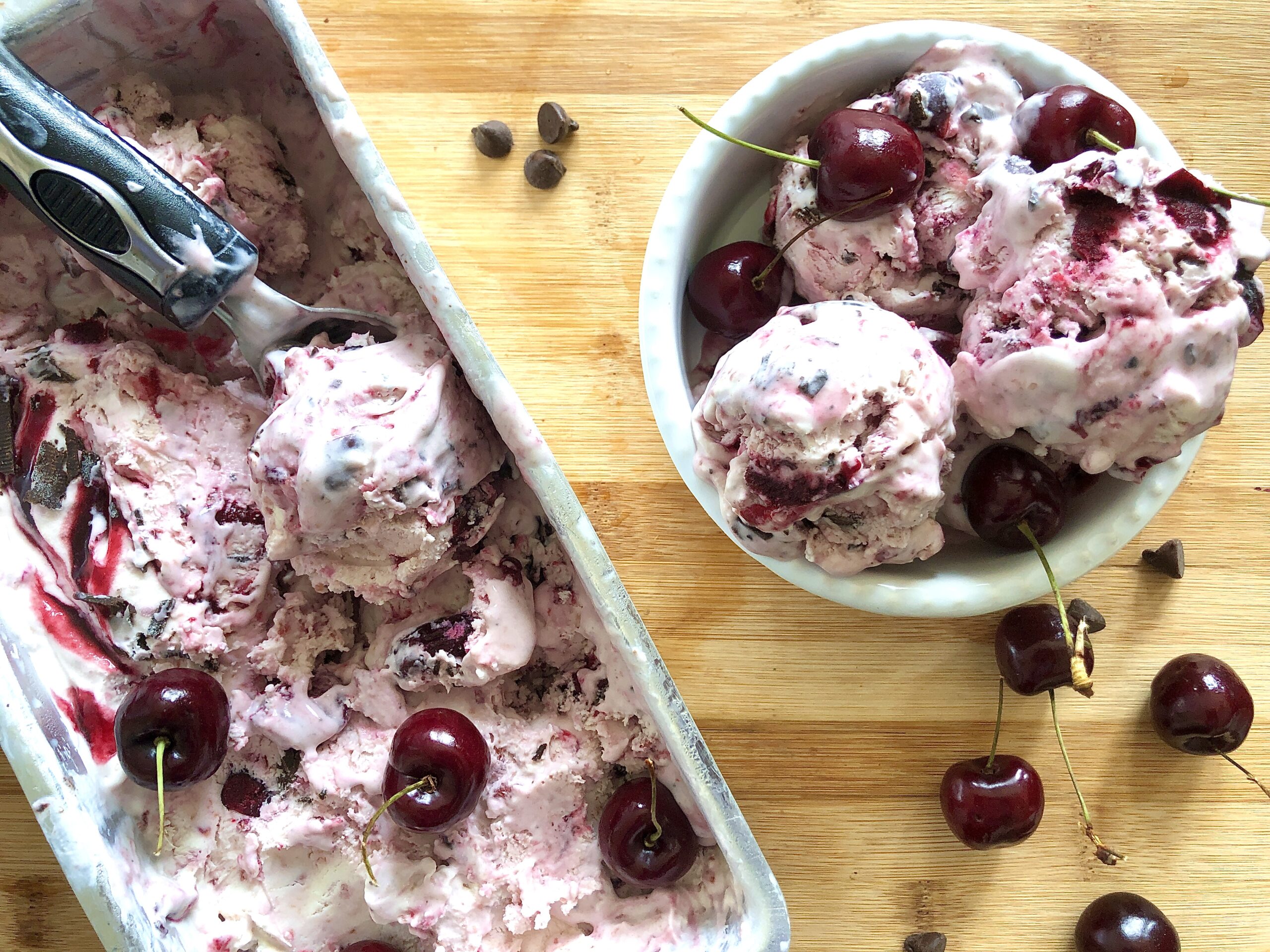 Ingredients
2 cups cherries
4 tbsp sugar
2 cups fresh cream
1 cup condensed milk
½ cup chopped dark chocolate
Instructions
Prepare your cherries first by pitting them and cutting them in half. You can cut them in smaller pieces if you prefer, it also depends on how big your cherries are.
Add sugar over the cherries. Cook cherries on medium heat for about 15 minutes. Let it cool completely.
Divide your cooked cherries into two halves. Blend one half into a nice cherry puree and reserve the rest for later.
Chop up the chocolate into chunks. I prefer bigger chunks, but feel free to cut them as big or small as you prefer.
Add the whipping cream to the bowl of your mixer and beat until stiff peaks form.
Add the sweetened condensed milk to the bowl and whisk until well combined, for about 1 minute.
Add cherry puree to this mixture.
Add the chocolate and the cherries we kept aside earlier. Mix until well combined.
Garnish with some chocolate and leftover cherry juice.
Transfer into a freezer safe container and into the freezer for a minimum of 8 hours.
Serve cold!