Looking for a delicious and healthy sandwich? Look no further than this copycat Panera Mediterranean sandwich! This recipe is easy to make and uses simple ingredients that you probably already have on hand. The key to this sandwich is the use of peppadew peppers. Peppadew peppers are a type of pickled pepper that is native to South Africa. They are small, sweet, and slightly spicy. I love the way they add a touch of brightness and acidity to the sandwich.
This sandwich is perfect for a quick lunch or a light dinner. It is also a great option for packing for a picnic or a day at the beach. My favorite veggie sandwich – light, healthy and so flavorful!
So next time you are looking for a delicious and healthy meal, give this recipe a try!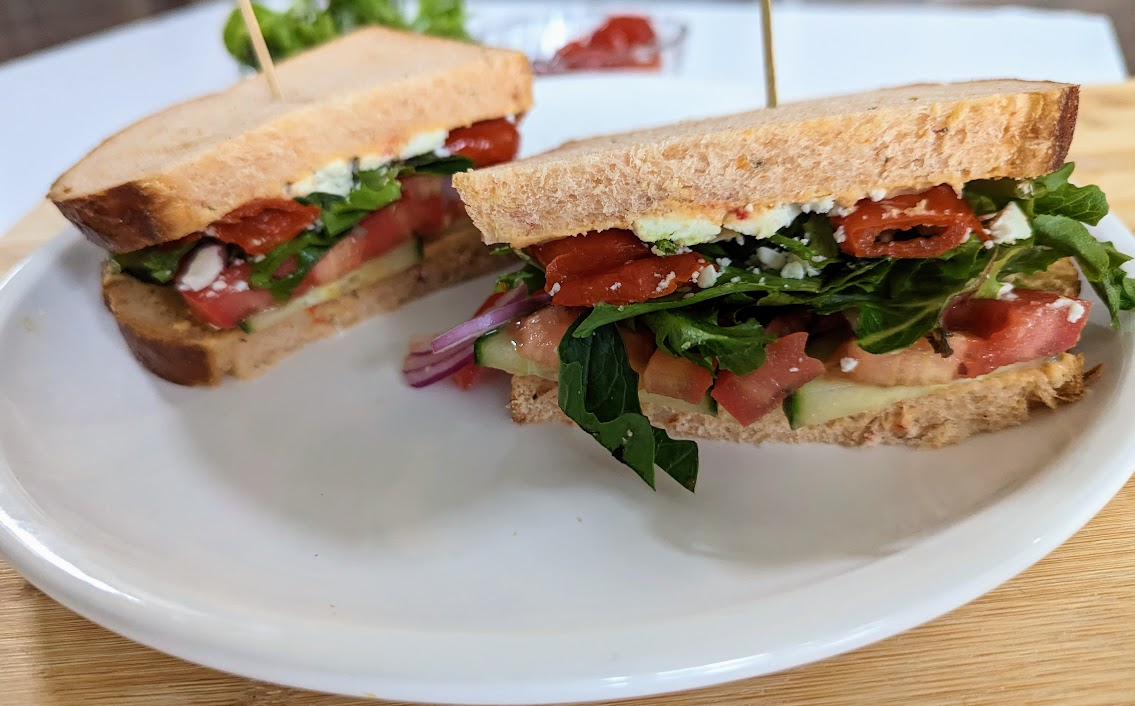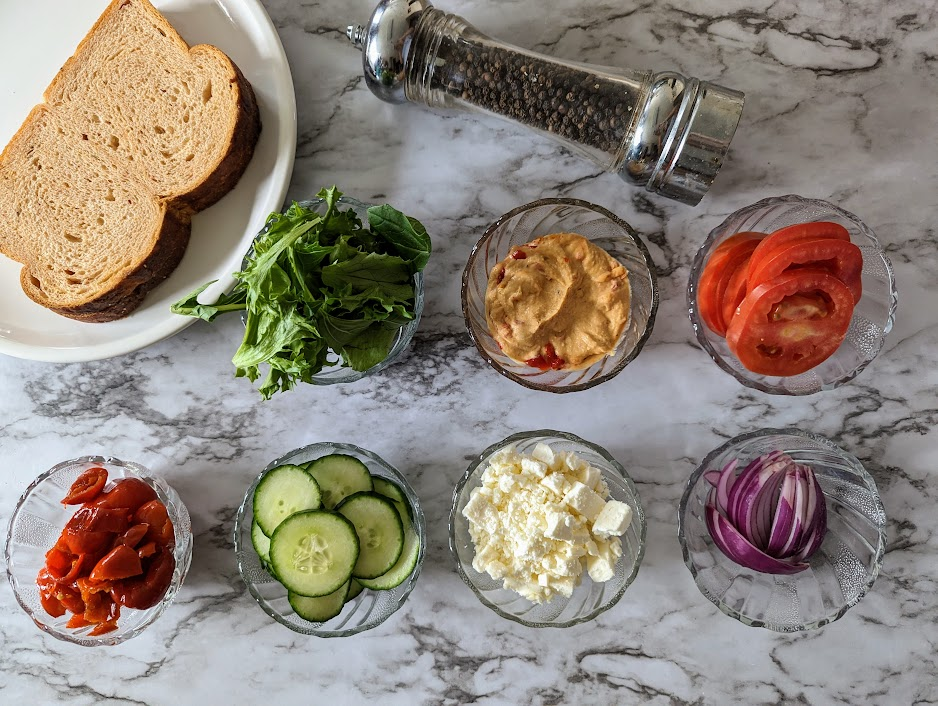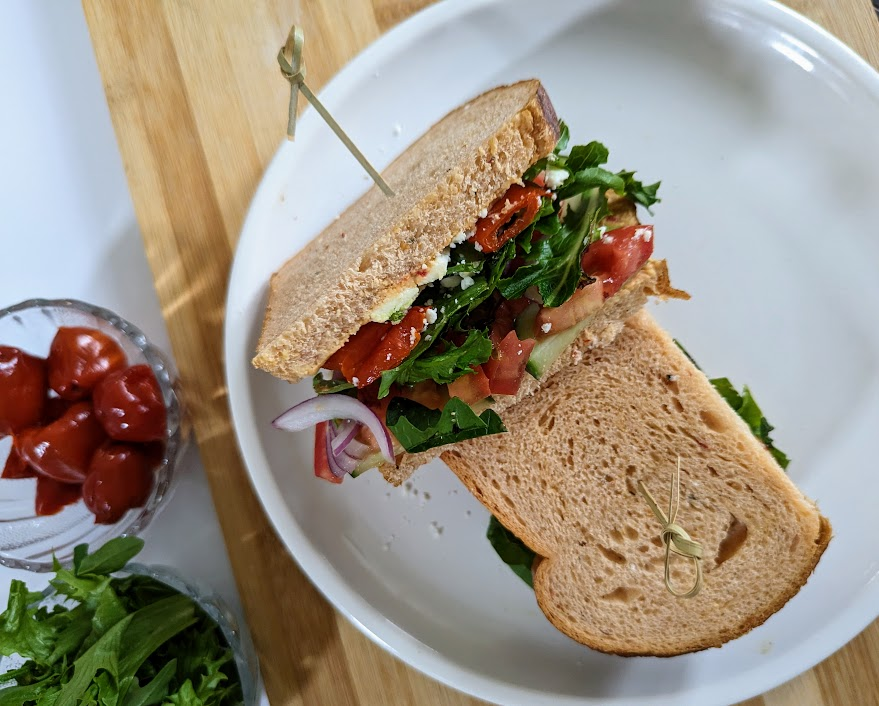 Ingredients
2 slices whole wheat bread or Panera tomato basil bread
2 tablespoons hummus
1/4 cup crumbled feta cheese
1/2 tomato, thinly sliced
1 cucumber, thinly sliced
1 small onion, thinly sliced
1/4 cup Peppadew peppers or roasted red peppers, thinly sliced
1/4 cup arugula
Salt and pepper to taste
Instructions
Lightly toast the bread.
Spread the hummus on both slice of bread.
Top with the feta cheese, tomato, cucumber, onion, roasted red peppers, and arugula.
Season with salt and pepper to taste.
Top with the other slice of bread.
Cut in half and enjoy!
Tips
For a vegan version, use vegan feta cheese.
If you don't have arugula, you can use any type of leafy green, such as spinach or lettuce.
You can also add other vegetables to your sandwich, such as avocado, sprouts, or olives.
Pretty much all grocery stores sell Peppadew peppers at the olive bar. If you're local grocery store doesn't sell them, I've also seen them at the olive bar in Whole Foods or roasted red peppers can be used.
Enjoy!