If you love pistachios & raspberries you will love this ice cream, it's definitely different than most of other homemade ice creams. This Pistachio Raspberry Ice creams is satisfying, and so easy to make.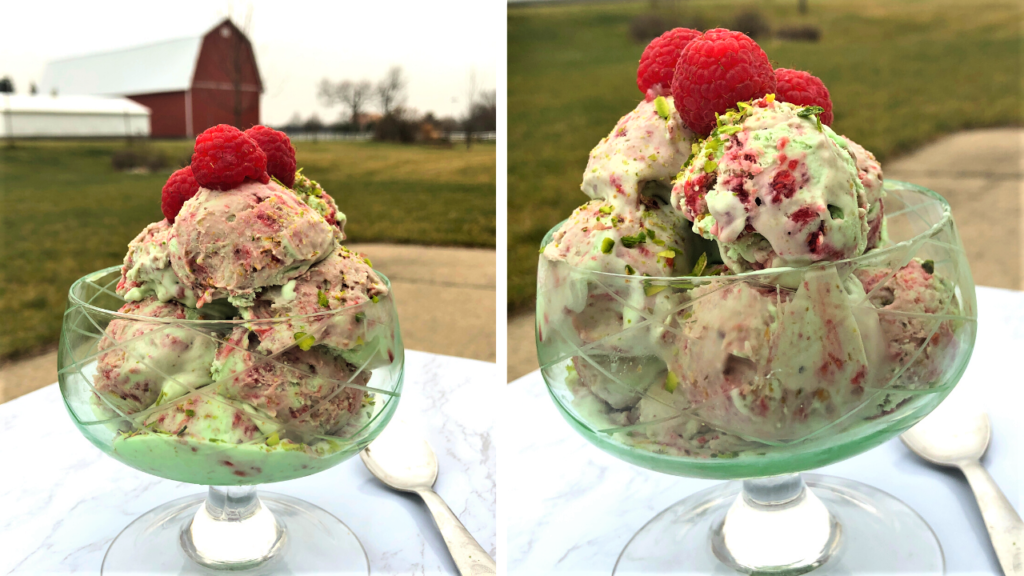 Ingredients
2 cups cold heavy cream
1 cup sweetened condensed milk
½ Cups Pistachio , toasted and crushed
1 teaspoon Vanilla or Pistachio extract
2-3 drop green food color
½ cup Raspberry puree
How to make Raspberry puree-
2 cup raspberry
¼ cup sugar
Instructions
Beat cold heavy cream until stiff peaks form.
Turn down the speed a little and pour the condensed milk into the whipped cream. Stir in vanilla extract.
Now, turn the speed back up high again and whisk until the mixture is thick and stiff peaks.
Add crushed pistachio. Mix well.pour ice cream mixture in a container.
Add raspberry puree.make swirl design.
Place the container in the freeze at least 6 hours or overnight before eating. Keep for up to 2 weeks.